BACK FOR MORE: TEAM CAF TAKES ON 2021 SMOKE 'N FIRE 400
Beginning September 8th, Willie Stewart, Lucas Onan and Mohamed Lahna will return to the Hyde Park starting point in Boise, Idaho, to face Smoke 'n Fire 400 for the second year in a row.
In 2020, they, along with Andre Kajlich, were the first athletes with physical disabilities to ever attempt the race. Last year, only Lucas crossed the finish line. What will this year's race bring?
Read on to learn more about the race and these athletes.
Smoke 'n Fire: A Special Form of Torture
Idaho's Smoke 'n Fire 400 is a grueling, self-supported bike race covering 430 miles of Idaho's diverse geography. Riders have up to five days to complete the route which includes two-track, single-track, forest service and big-gravel roads. There is no support or prize money associated with the ride. Rather, it is a personal test of physical and mental strength.
Many racers consider the route to be a warm up for the Tour Divide (Great Divide Mountain Bike Route). It showcases parts of Idaho that very few explore, although it connects many small Idaho communities together. Similarly, the route is symbolic of an athlete's connection to and healing through nature. You can track our Team CAF athletes by clicking the button below and searching for each riders' name.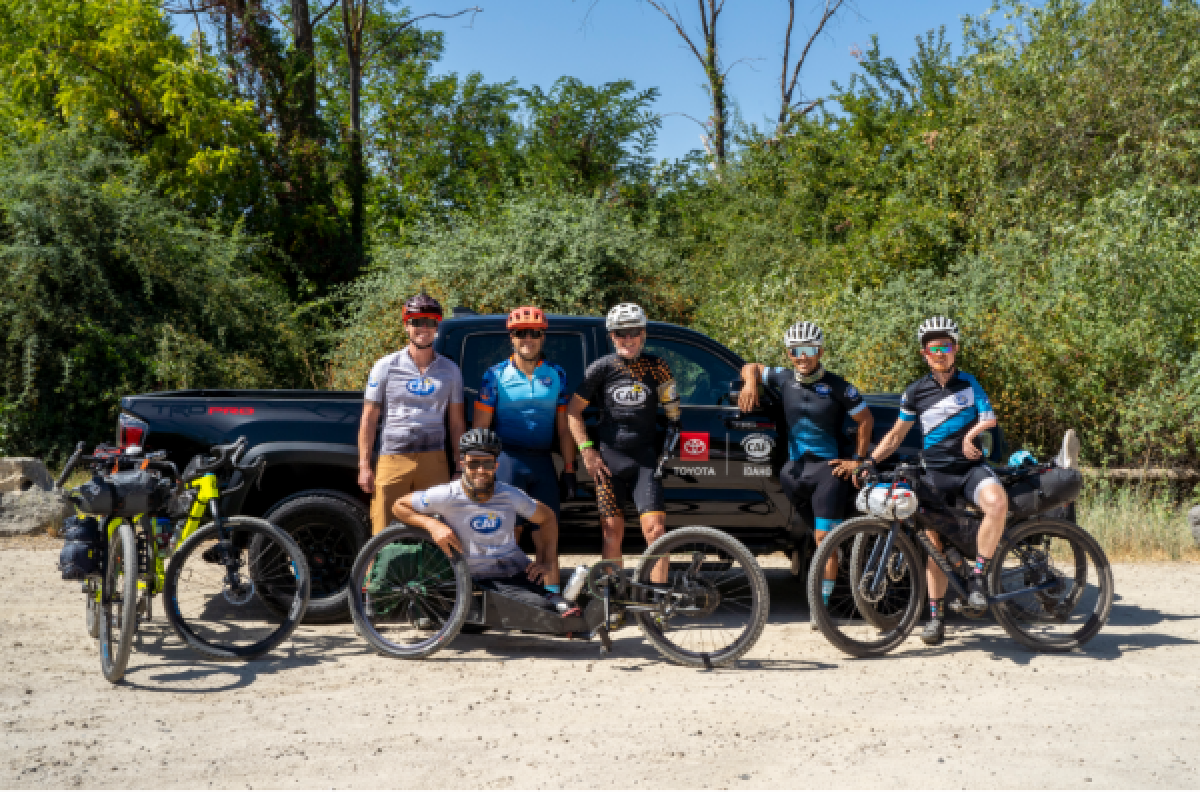 Who's Riding?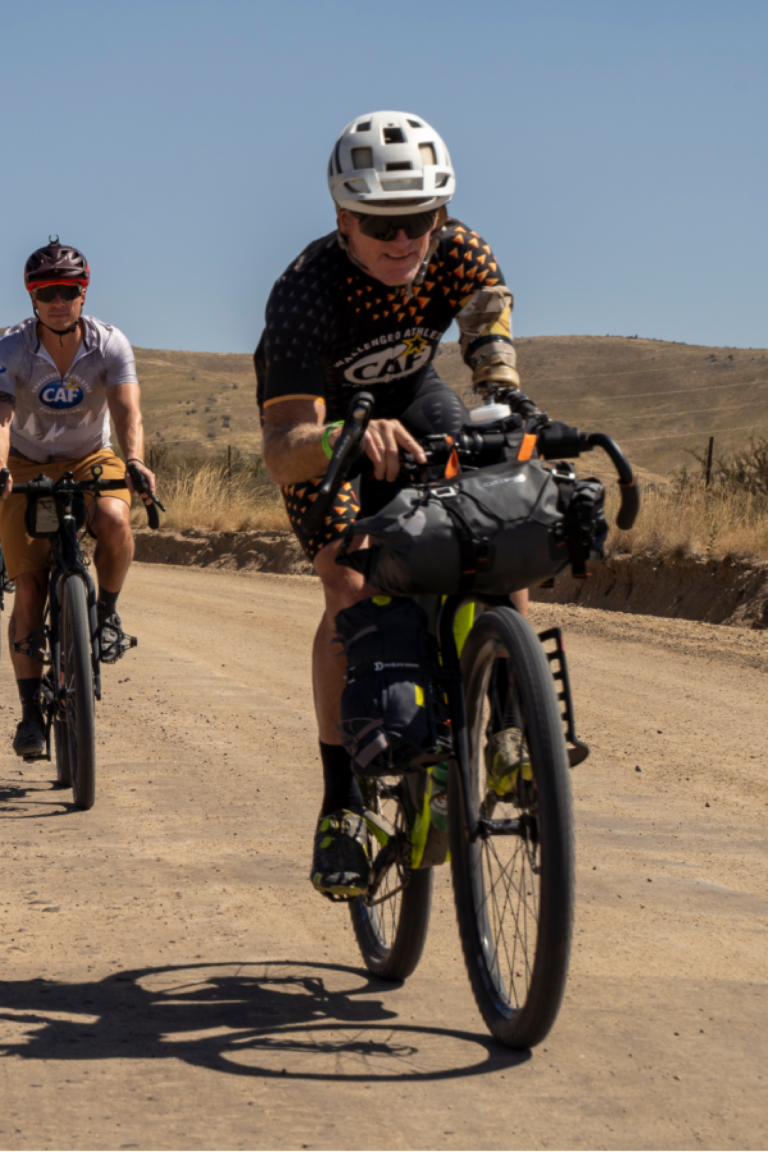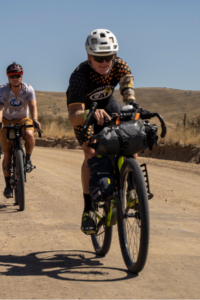 "One Arm" Willie Stewart
Willie is a three-time Paralympian, four-time finisher of the IRONMAN World Championship, and ten-time finisher of the Leadville 100 mountain bike race. In 1980, a construction accident resulted in Willie's arm being ripped out of the socket and a subsequent amputation above the elbow.
Through his enduring grit, the former all-state wrestler captained the Washington Rugby Football Club a few short years after losing his arm. He then turned that experience into a catalyst that launched him into the world of extreme and endurance sports that included solo kayaking the Grand Canyon. As a spokesperson and advocate for CAF, he's also mentored countless challenged athletes to help them recognize their true potential.
You can't follow Willie on social because he's not on it but you can follow his teammates! Links below.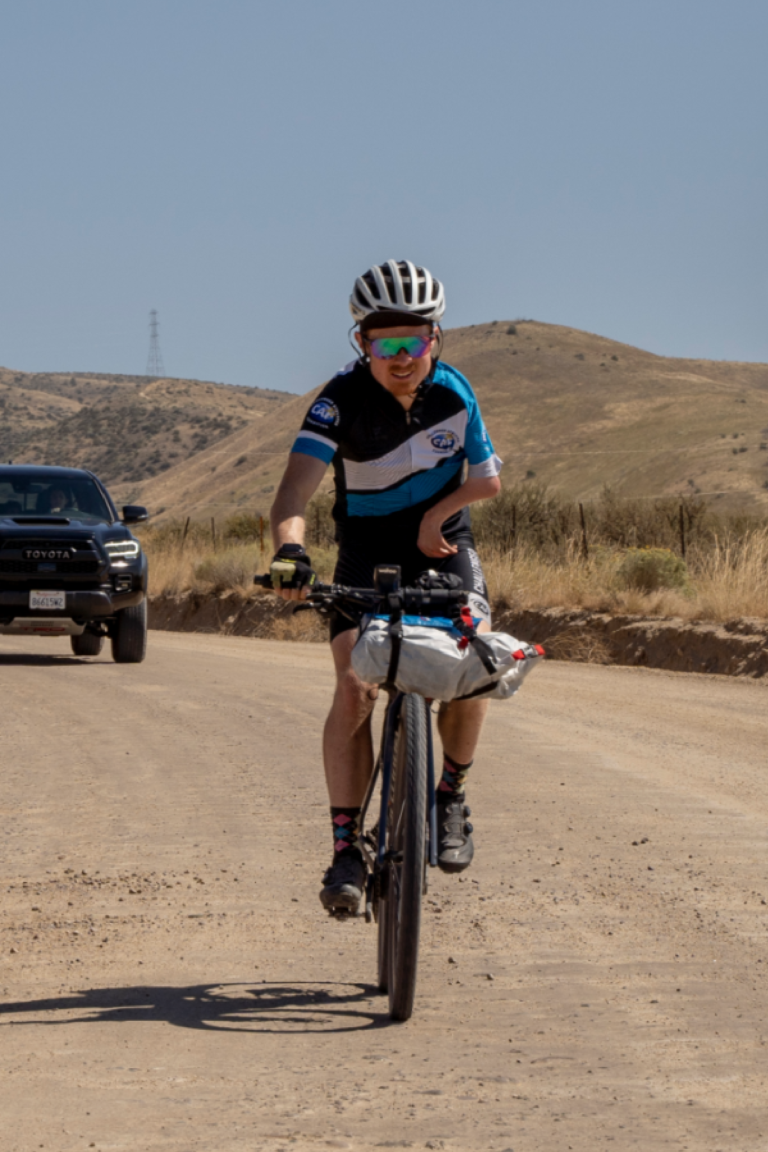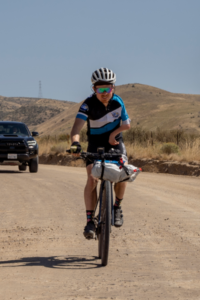 Lucas Onan
Lucas started playing basketball at a young age and eventually found a passion for endurance events. He was born with arthrogryposis which caused his left arm to remain underdeveloped and
with very limited use, but his competitiveness combined with his love for the outdoors has led him to pursue major challenges in the mountains.
He's biked across the country, ran the rim-to rim trek in the Grand Canyon, finished the 45-mile skimo adventure in the Tetons, ran the Leadville 100- mile foot race, and completed the Leadman challenge. He's also a ski instructor by winter and wilderness ranger by summer. Lucas was introduced to CAF in 2018, allowing him the freedom to challenge himself further and pursue more adventures.
Follow Lucas on Social
Instagram | Facebook

Mohamed Lahna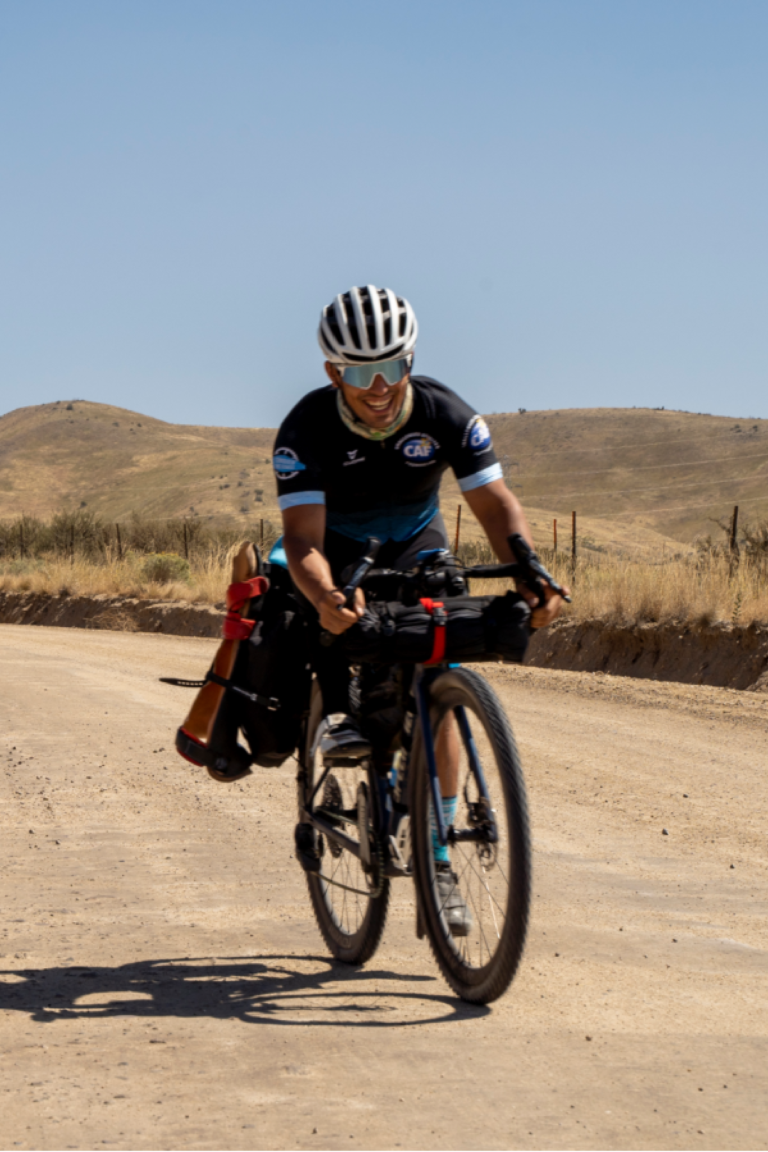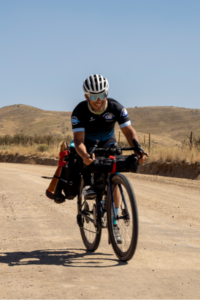 Mohamed grew up in Morocco with dreams of representing his native country in the Paralympics. Born without a left femur, it wasn't until he was fit with his first real prosthetic at age 20 that the world of sport truly opened to him. He rode a bike for the first time at age 25 and cycled across the Atlas Mountains the following year. He started running at 27 and completed a marathon soon after that.
Mohamed was introduced to CAF in 2011 and received grants for competition travel, coaching, and a bike – leading to Mohamed competing in Paratriathlon and winning a bronze medal for Morocco at the 2016 Rio Paralympics. Mohamed is an endurance athlete who has swam the Strait of Gibraltar and has run across the Sahara Desert in the Marathon de Sables. Continuing to follow his Paralympic dreams, he competed as a road cyclist in the 2020 Tokyo Paralympics for Morocco.
Follow Mohamed on Social
Instagram | Facebook | Twitter
2021 Smoke 'n Fire Recap
As Willie, Lucas and Mohamed prepared for the 2021 Smoke 'n Fire race, they recalled the difficulties they each faced the year before, including severe weather extremes, steep climbs, curious wildlife, equipment failures and sleep deprivation, among other challenges. The race was a test of physical and mental toughness, and this year was no different.
While Lucas rode to defend his title, Willie and Mohamed saw this as an opportunity for a redemption ride as they pedaled with determination to cross the finish line they failed to reach in 2020. Among only 55 total finishers, Lucas, Willie and Mohamed all completed this year's race within the allotted five-day window.
After an emotional finish, Willie reflected on his experience: "You're stripped bare out there," he said. "It's kind of something that you don't really want to expose yourself to, but the struggle makes you a better person. It really makes you open up your mind to what possibilities there are for you."
Listen to the athlete experiences before and after the race:
CAF athletes alongside Mission 43 are back again for Smoke 'n' Fire 400
'It was emotional': Three CAF athletes complete Smoke 'n' Fire 400

Click below to relive the 2020 race