Team CAF Taking On 2020 Smoke N Fire 400
On September 9th at 2:30am MST, four CAF athletes are attempting the Smoke and Fire 400 alongside two members of Mission43 and the Idaho National Guard. They will be the first athletes with physical disabilities in the history of the race to do so. These athletes are not only taking on this challenge for themselves, but it also inspires the next generation of athletes.
In addition to taking on a grueling endeavor together, this group of six incredible humans have also set their sights on raising $40,000 for the CAF Community Challenge. You can learn more about their fundraising efforts here.
Read on to learn more about the race and these athletes.
Why Smoke N'Fire?
Idaho's Smoke 'n Fire 400 is a grueling, self-supported bike race covering 430 miles of Idaho's diverse geography. Riders have up to five days to complete the route which includes two-track, single-track, forest service and big-gravel roads. There is no support or prize money associated with the ride. Rather, it is a personal test of physical and mental strength.
Many racers consider this to be a warm up for the Tour Divide (Great Divide Mountain Bike Route). MTB Project provides a great description of the route here, but note that this year the route is a little bit longer due to track shifting, work for fire prevention and recent earthquakes.
This is the first time ever that an athlete with physical disabilities has attempted the Smoke 'n Fire 400. The diversity of our team personifies the partnership between CAF and Mission43. In many ways, the transition of veterans to civilian life mirrors that of an athlete transitioning after an accident. It's a shared story of people overcoming new forms of adversity and doing things they never thought they could do.
The route showcases parts of Idaho that very few explore, although it connects many small Idaho communities together. Similarly, the route is symbolic of of an athlete's connection to and healing through nature. You can track our Team CAF athletes by clicking the button below and searching for each rider's names.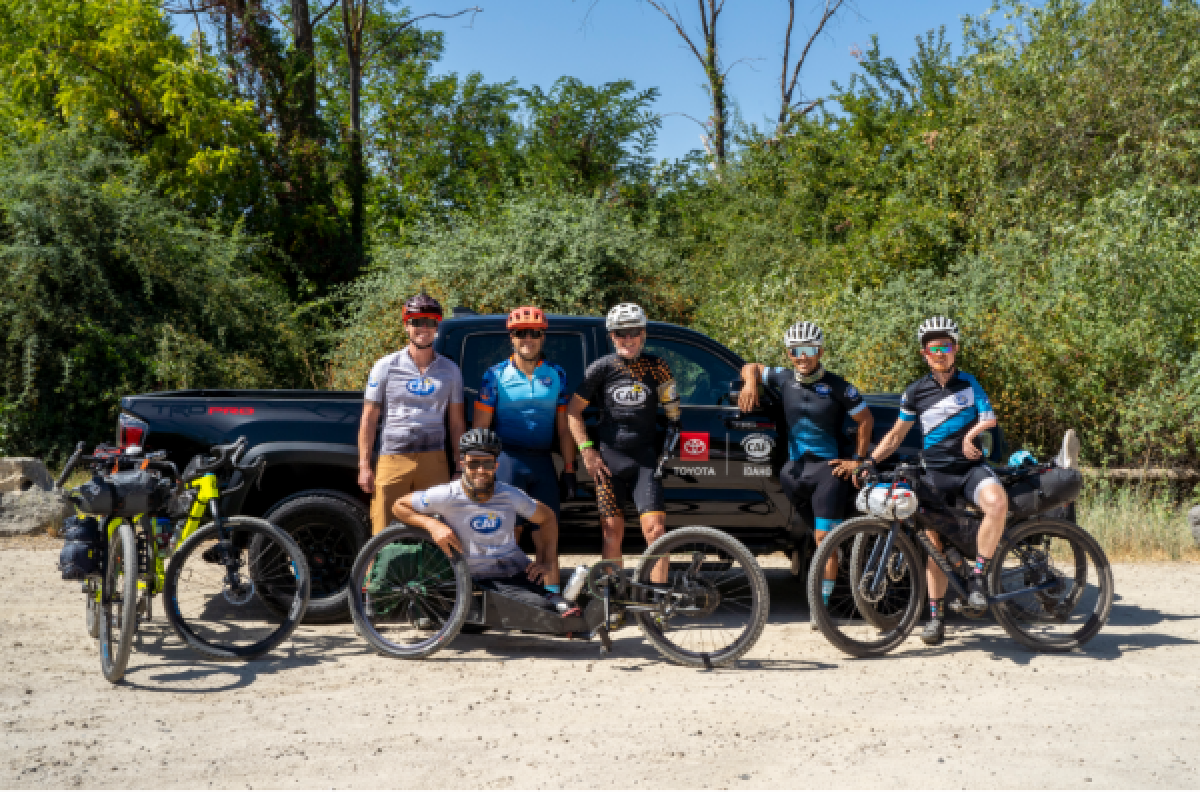 Who's Riding?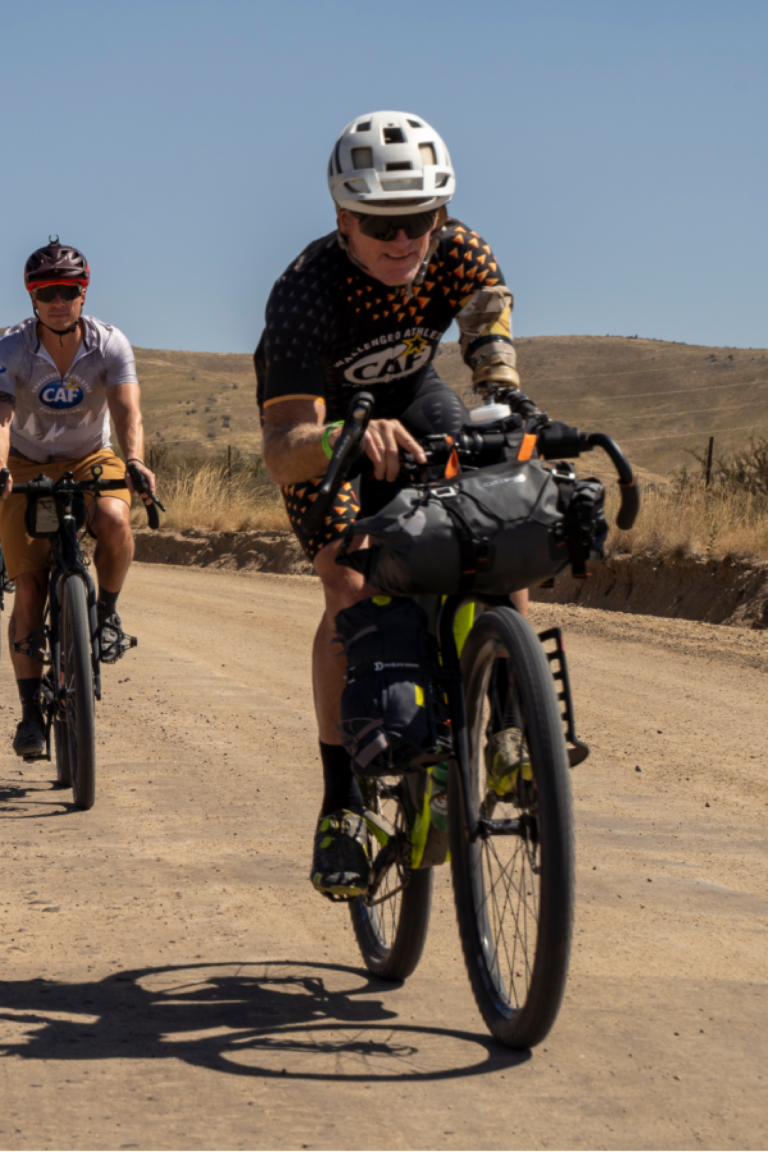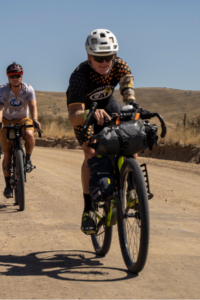 "One Arm" Willie Stewart | Track Willie
Willie is a three-time Paralympian, four-time finisher of the IRONMAN World Championship, and ten-time finisher of the Leadville 100 mountain bike race. In 1980, a construction accident resulted in Willie's arm being ripped out of the socket and a subsequent amputation above the elbow.
Through his enduring grit, the former all-state wrestler captained the Washington Rugby Football Club a few short years after losing his arm. He then turned that experience into a catalyst that launched him into the world of extreme and endurance sports that included solo kayaking the Grand Canyon. As a spokesperson and advocate for CAF, he's also mentored countless challenged athletes to help them recognize their true potential.
You can't follow Willie on social because he's not on it but you can follow his teammates! Links below.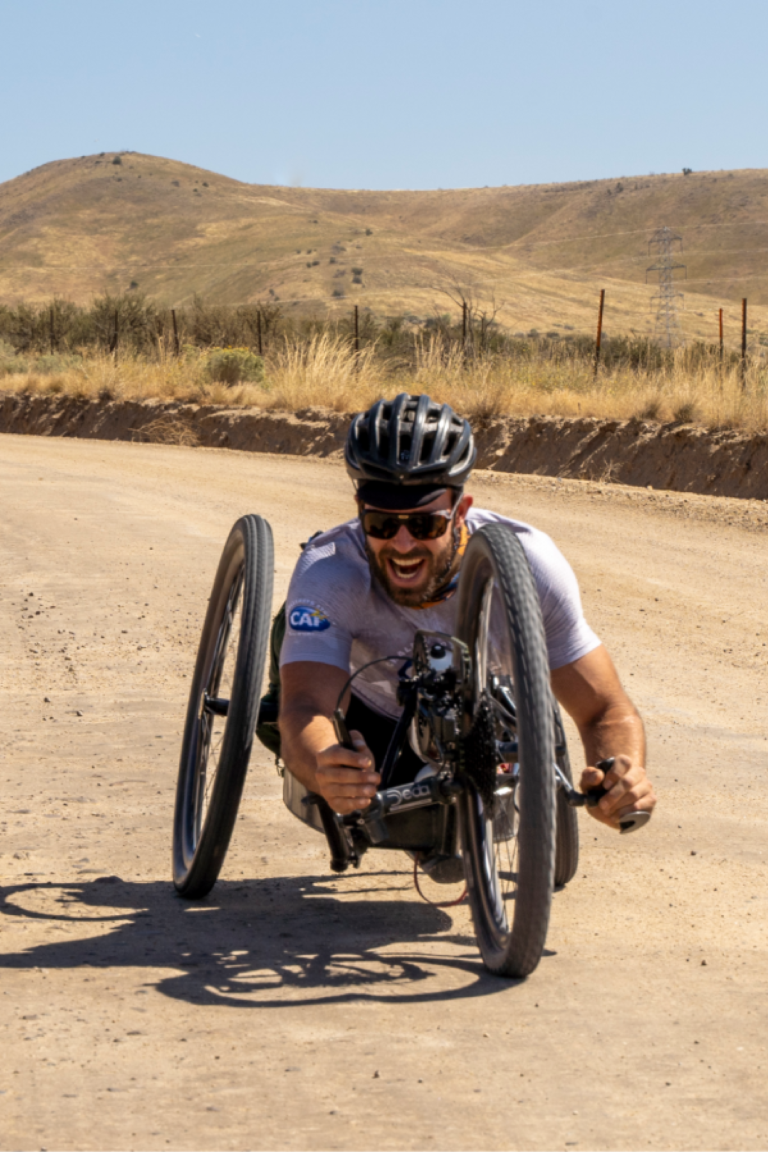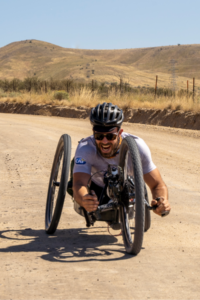 Andre is a trailblazing athlete with a passion for pushing his body to new limits. Atfer a night out with friends while studying in Prague in 2003, Andre was hit by a subway train. The injuries required him to amputate both legs, one above the knee and the other at the hip.
While it was tough to comprehend the challenges that lie ahead, Andre tackled his new lifestyle by training as an endurance athlete with the support of CAF. He became a Team USA Paratriathlete, an IRONMAN World Champion, and the only wheelchair athlete to finish an Ultraman Triathlon (he's since completed four). In 2017, Andre was also the first and only handcyclist to finish the Race Across America, handcycling 3,100 miles in just 12 days.
Follow Andre on Social
Instagram | Facebook | Twitter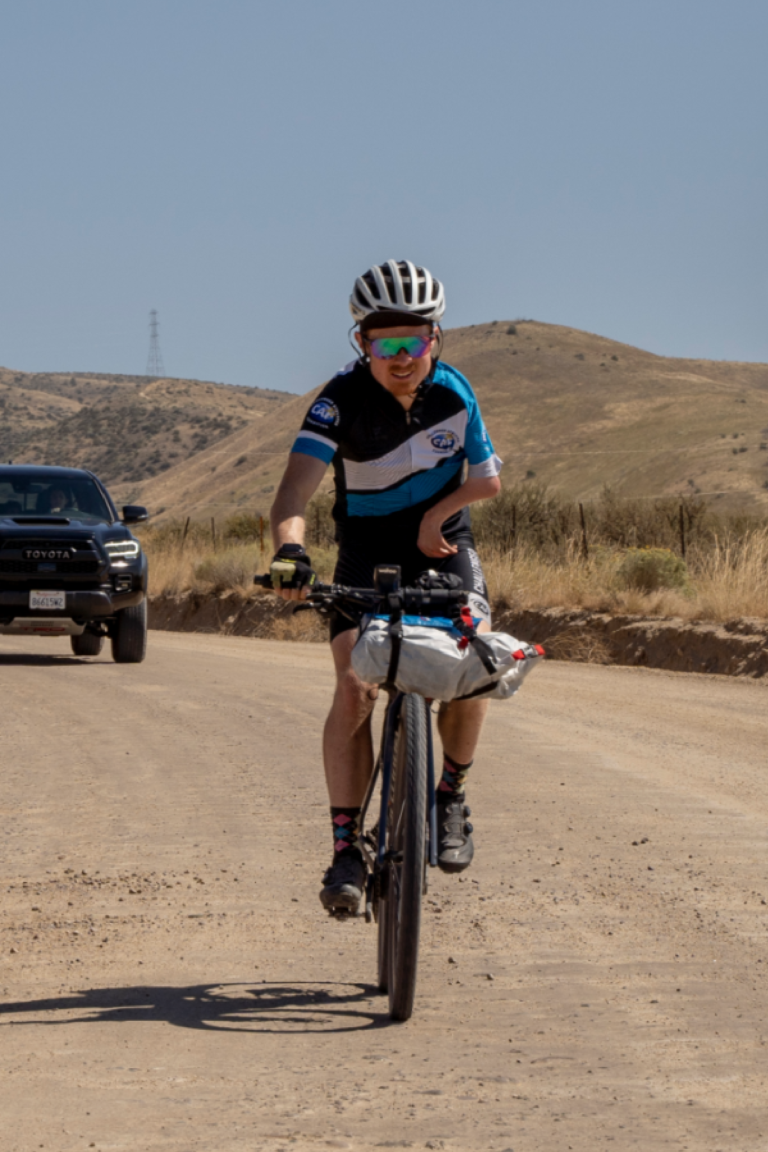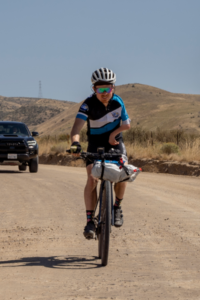 Lucas started playing basketball at a young age and eventually found a passion for endurance events. He was born with arthrogryposis which caused his left arm to remain underdeveloped and
with very limited use, but his competitiveness combined with his love for the outdoors has led him to pursue major challenges in the mountains.
He's biked across the country, ran the rim-to rim trek in the Grand Canyon, finished the 45-mile skimo adventure in the Tetons, ran the Leadville 100- mile foot race, and completed the Leadman challenge. He's also a ski instructor by winter and wilderness ranger by summer. Lucas was introduced to CAF in 2018, allowing him the freedom to challenge himself further and pursue more adventures.
Follow Lucas on Social
Instagram | Facebook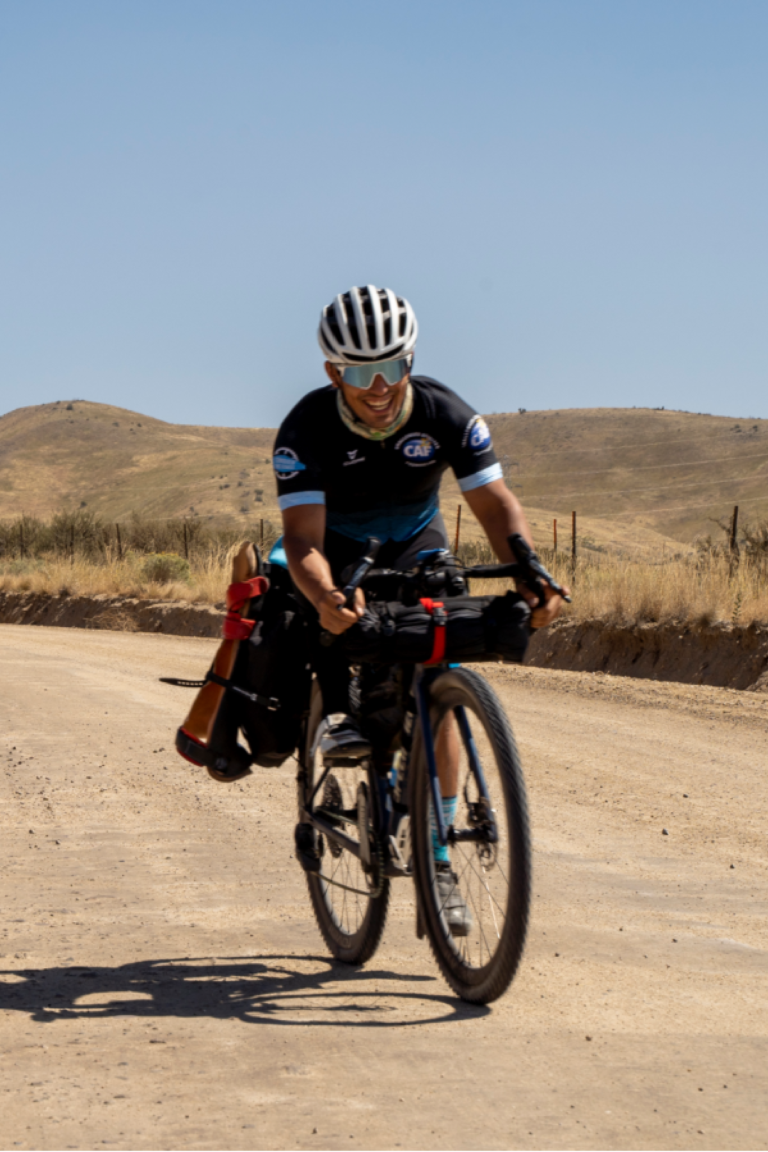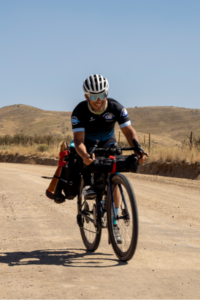 Mohamed grew up in Morocco with dreams of representing his native country in the Paralympics. Born without a left femur, it wasn't until he was fit with his first real prosthetic at age 20 that the world of sport truly opened to him. He rode a bike for the first time at age 25 and cycled across the Atlas Mountains the following year. He started running at 27 and completed a marathon soon after that.
Mohamed was introduced to CAF in 2011 and received grants for competition travel, coaching, and a bike – leading to Mohamed competing in Paratriathlon and winning a bronze medal for Morocco at the 2016 Rio Paralympics. Mohamed is an endurance athlete who has swam the Strait of Gibraltar and has run across the Sahara Desert in the Marathon de Sables. He continues to train in hopes of representing the USA in the 2020 Paralympics, this time in the sport of paracycling.
Follow Mohamed on Social
Instagram | Facebook | Twitter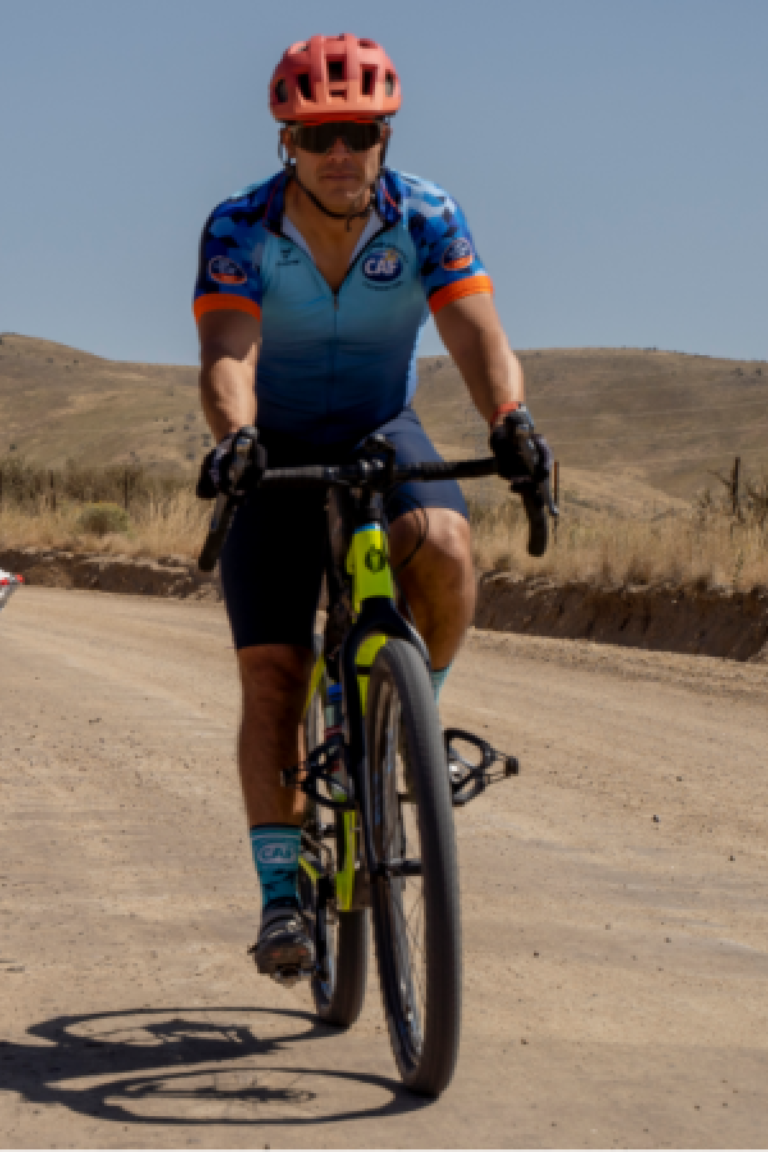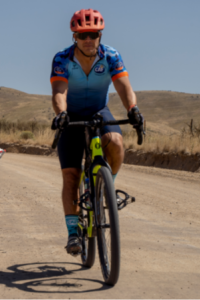 Anthony Skeesick has been in the military for more than 18 years. He is a currently a Lt. Col. in the Idaho Air National Guard and has been a member of Mission43 since the organization's inception in 2016.
Anthony's dedication to the Challenged Athletes Foundation truly runs in the family: his wife, Jennifer Skeesick, is the Director of CAF Idaho, and he considers CAF Ambassador Willie Stewart a close friend. With mostly sprints/triathlons under his belt, the Smoke 'n Fire 400 will be Anthony's first ultra-distance cycling race.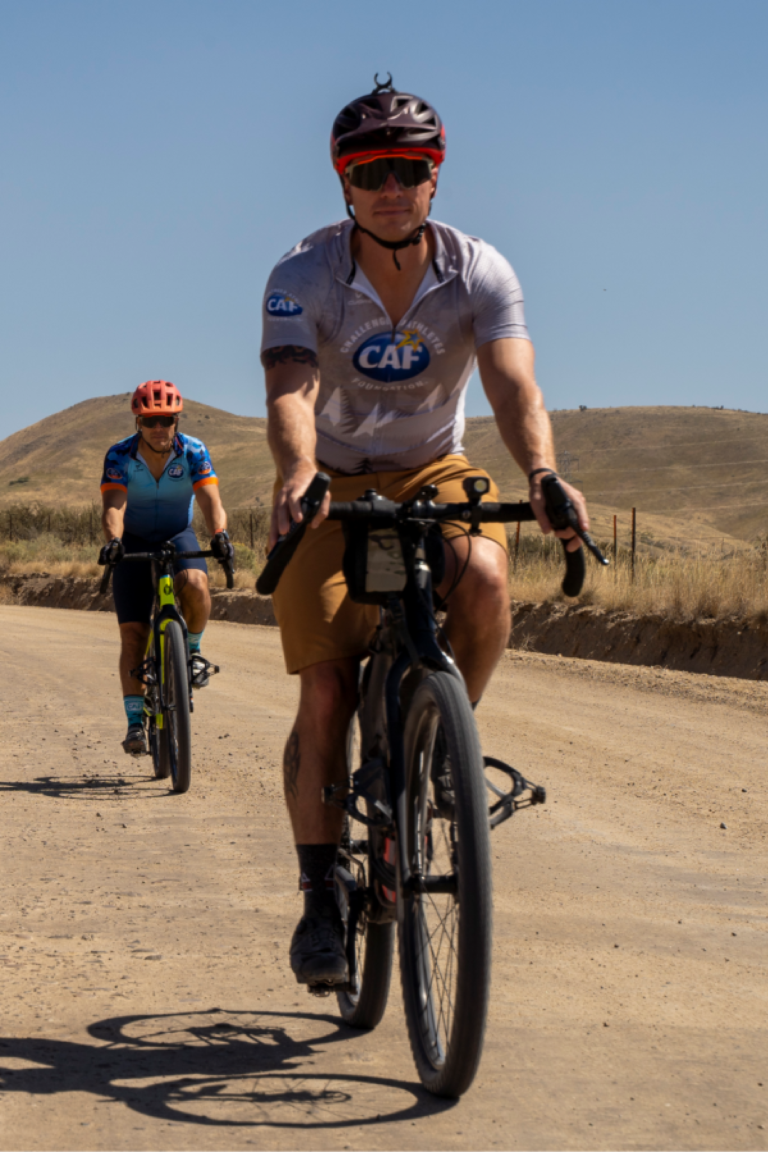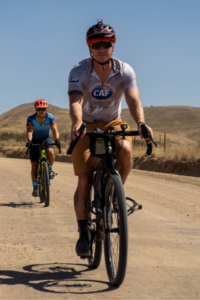 Senior Master Sergeant Mark Andrews, joined the Idaho Air National Guard as a Fuel Systems Special and then became a Tactical Air Control Party (TACP) craftsman. He's currently the 124th Air Support Operations Squadrons Headquarters Troop Chief.
2020 Smoke N Fire 400 Recap
For the first time in race history, athletes with permanent physical disabilities attempted the iconic Smoke 'n Fire mountain bike race, taking on more than 420 miles of self-supported bikepacking throughout Idaho, September 9-13.
The team was comprised of Willie Stewart, an above-the-elbow amputee; Andre Kajlich, a double leg amputee; Lucas Onan, born with an underdeveloped left arm; Mohamed Lahna, born without a left femur; and Mark Andrews and Anthony Skeesick, members of Mission43.
Riders had five days to complete a remote loop of gravel, single-track and Forest Service roads, climbing more than 40,000 feet and passing through areas near Boise, Ketchum, Stanley, Deadwood Reservoir, Garden Valley and Bogus Basin. Significant portions of the trail, including a climb near Titus Lake, are unrideable and required athletes to hike-a-bike for upwards of 15 hours.
"There's a lot of danger components that come from riding with a disability, but the more dangerous thing is doing nothing," Stewart said. "This race was an experiment of leadership and how we function under duress."
Smoke 'n Fire is known for pushing the limits of those who attempt it. This year more than a third of the 66 total riders were unable to complete the race due to equipment or physical failure. Of the four CAF athletes attempting the race, Onan was the only one to cross the finish line along with Andrews and Skeesick from Mission43.
"I knew there would be some suffering, but that's part of the fun," Onan said. "It's about figuring out where your limits and perceived limits are and pushing through them."
Smoke 'n Fire Race Director Norb DeKerchove said he would love to see more adaptive athletes take on bikepacking challenges in the future as a way to continue to grow the inclusivity of the sport around the world.
"The ultimate goal of CAF-Idaho is to make this a destination state for adaptive sports," said Jennifer Skeesick, director of CAF-Idaho. "This was an opportunity to showcase that not only is the state excited to host more of these athletes, but we're ready. We often think things have to be perfectly engineered for people with physical disabilities, but in reality, we just have to be creative and dive in."

In The News
Idaho's Iconic Gravel Bike Race Welcomes Adaptive Athletes This Year
Four adaptive athletes gearing up to complete the Smoke and Fire 400
Challenge accepted: Four competitors from Challenged Athletes Foundation will attempt to be first to finish grueling Smoke and Fire 400 bike race
CAF athlete, Lucas Onan, completes the Smoke N Fire 400 alongside two teammates from Mission 43