Spuds and Spokes: Idaho's Adaptive Cycling Community Raises the Bar for Inclusion
Idaho's growing adaptive cycling community is a haven for riders of all ages and abilities. Through equipment and training grants, camps and clinics, and handpicked mentor matchups, Challenged Athletes Foundation–Idaho finds innovative ways to help Idahoans with physical challenges get active through cycling.
Training + Equipment
World class clinics hosted by CAF-Idaho and elite coaches allow participants to develop the confidence they need to reach their personal and fitness goals through sport. Idaho clinics are available for all adaptive athletes and include standalone cycling and mountain biking skill development, as well as paratriathlon training.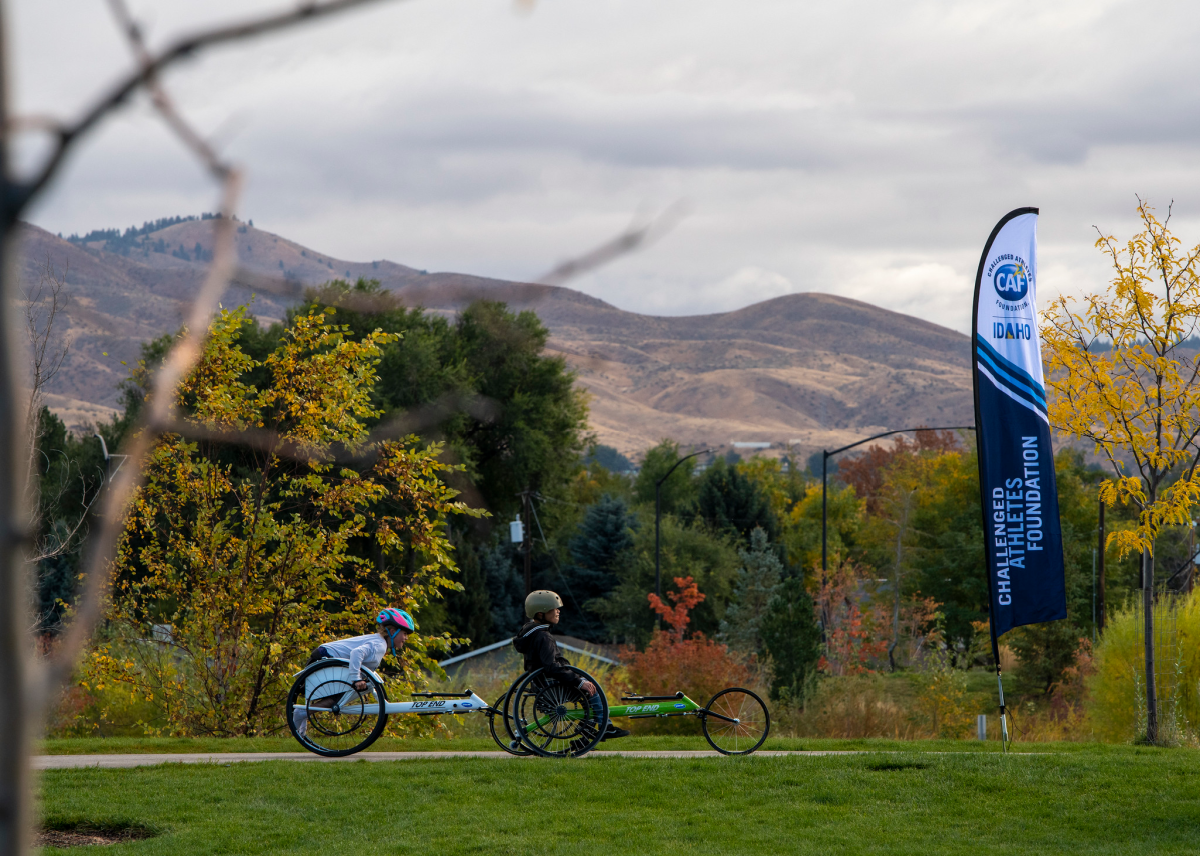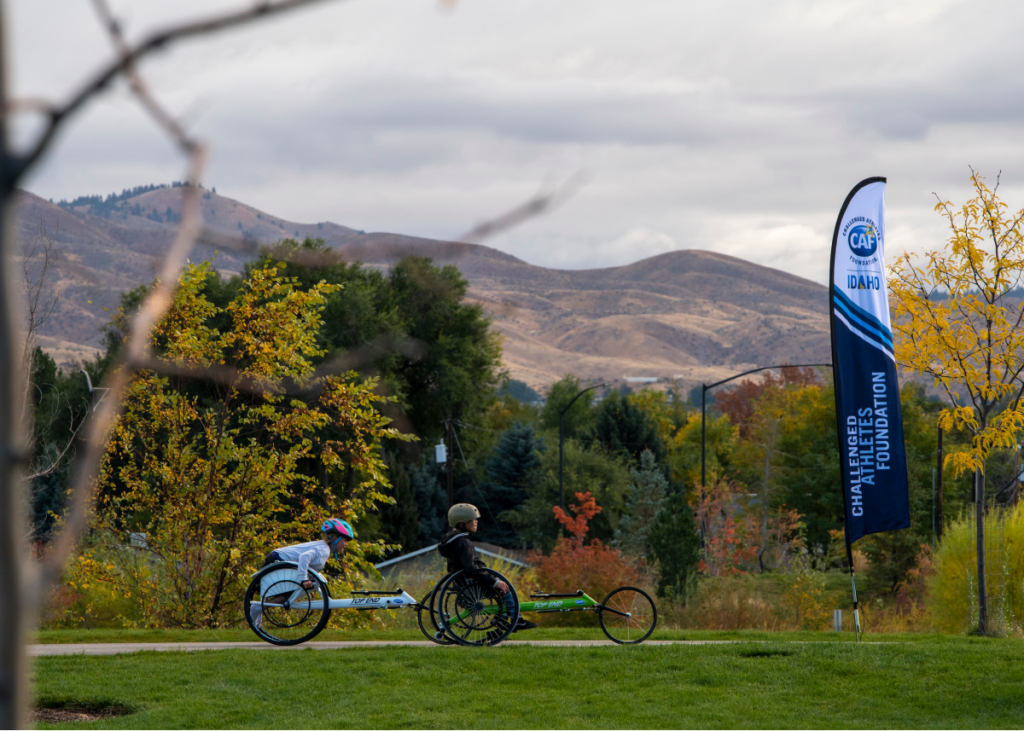 When riders are fit with the right equipment, opportunities to pursue active lifestyles increase exponentially. Whether an athlete is in need of an upright bike, trike, recumbent or handcycle, equipment grants from CAF-Idaho empower riders to cruise throughout all of Idaho's unique terrain.
With access to Zipper Handcycles, even the tiniest riders in Idaho are hitting the pavement. These handcycles are configured to prevent tipping and, with their small, lightweight frame, kids no longer have to wait until they're bigger to join in on the cycling fun.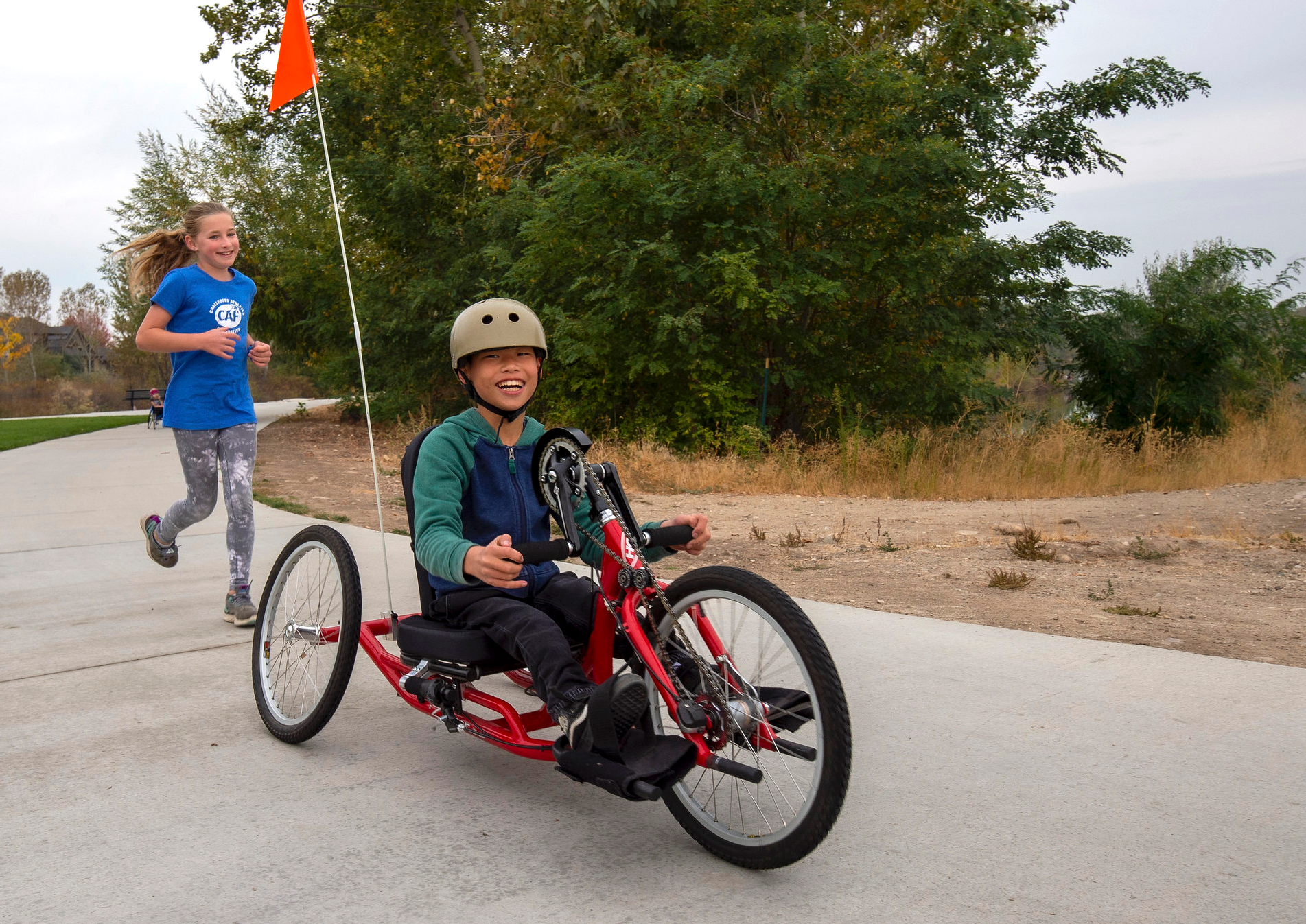 Club Rides
When it comes to an inclusive cycling community, look no further than the CAF-Idaho Cycling Club where cyclists of all ages and abilities connect with like-minded individuals who share a passion for cycling and a desire to support adaptive sports in Idaho. Unlike traditional cycling clubs confined by geography and skill level, the CAF-Idaho Cycling Club is available to anyone, anywhere in the state. Members can take part in road, gravel or trail rides, virtually or in person.
Touting more than 50 members, the Idaho club includes challenged athletes and non-challenged athletes who ride together on an even playing field, changing the perceptions about what's possible.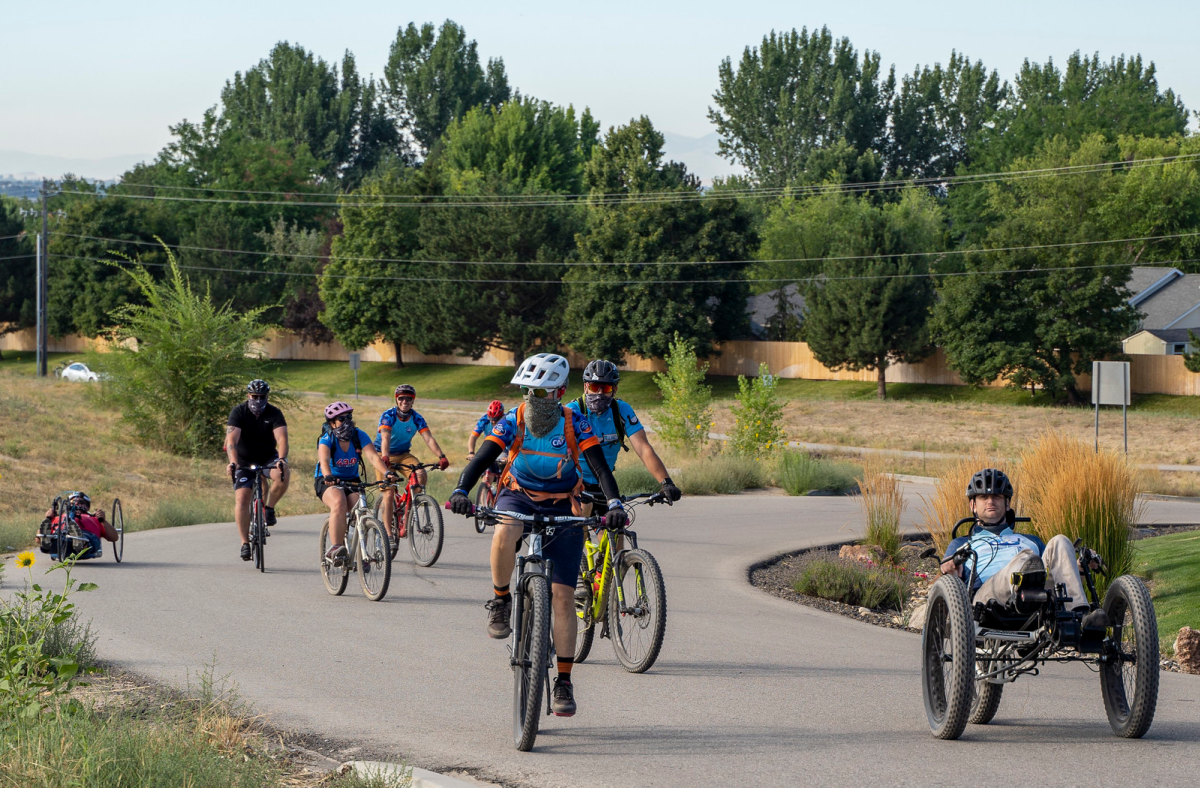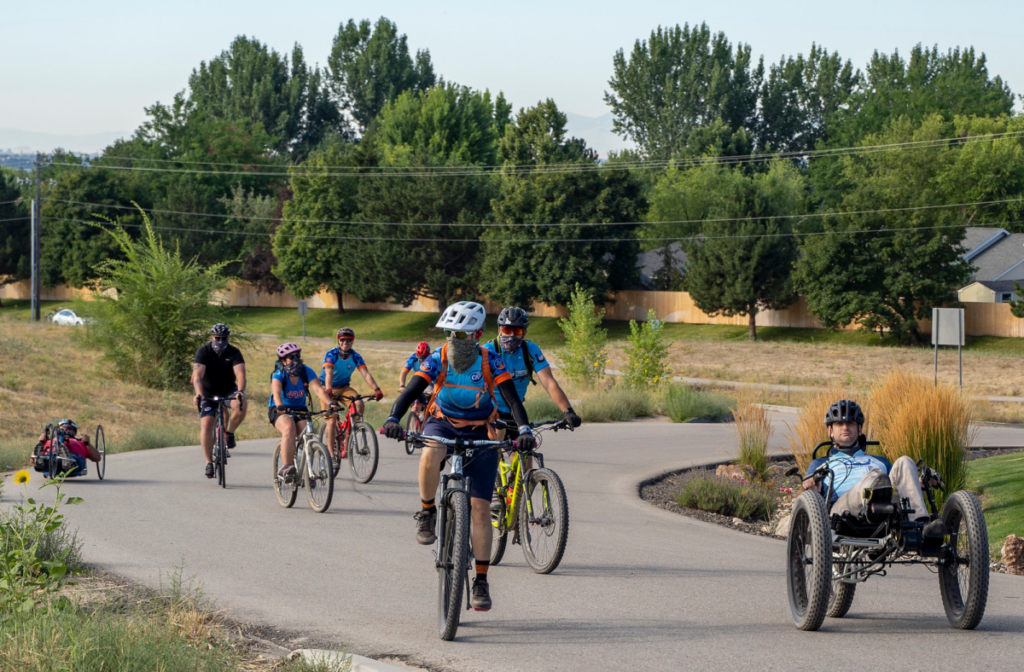 Idaho as an Adaptive Cycling Destination
The best things in life are those we share with others. That's why CAF-Idaho has set its sights on continuing to host the best adaptive athletes in the country for cycling challenges.
In late 2020, for the first time in history, adaptive athletes Andre Kajlich, Mohamed Lahna, Lucas Onan and Willie Stewart competed in Idaho's Smoke 'n Fire 400 – a grueling, self-supported bike race covering more than 430 miles of Idaho's diverse backcountry. Riders have up to five days to complete the route which includes two-track, single-track forest service and big-gravel roads. It is an unmatched test of physical and mental strength, confronted by a team of adaptive athletes that is only expected to grow in the coming years.
Embracing its competitive spirit, CAF-Idaho is gearing up to host four national championship events in July 2021: the USA Paracycling road race, time trials, criterium and relay national championships. With all four events held in the same state over a single weekend, elite athletes are able to focus less on travel and more on their performance.
Among these athletes are the members of CAF's women's adaptive cycling team. The first of its kind in the world, this team competed before the Pandemic in the Twilight Criterium in Downtown Boise in 2019 and continues to develop and gain strength as they inspire current and future athletes.
Whether undergoing a massive cycling challenge or learning to ride a bike for the first time, members of CAF-Idaho and its community of supporters share a love of sports that drives the state to new levels of accessibility, inclusion, and competition.
Use the links below to learn more about CAF-Idaho programs and development.