CAF Community Challenge Newsletter – Week 1
Each week of the challenge, we'll be sharing news and updates, provide motivational materials and fundraising tips to help expand your impact in the lives of challenged athletes and excite you about this incredible community that you have joined.

For the next several weeks, make sure to track your mileage through our technology provider, Challenge Hound. The technology aggregates all of your mileage and exercise time from any tracker you're already using. Whether it's FitBit, Strava, MapmyFitness, Peloton, Nike+ or others – Challenge Hound will ensure your activities are tracked and show up on the Leaderboards.
We'll be giving shout outs throughout the challenge – so keep on moving. If you haven't already done so, join the CAF Club on Strava and see how challenged athletes and supporters are keeping track of their rides, walks and runs while providing motivation to one another.
Haven't signed up yet?
Register by clicking the button below!



Throughout the challenge, we'll make it easy for you to share the CAF mission with your fundraising network.
We have 35 all-new episodes of Challenged Athletes Live interviews conducted since the beginning of the pandemic. CAF's Co-founder Bob Babbitt asks personal questions about how our athletes acquired their disabilities and how CAF's support has provided a path to a powerful identity and opportunities to chase dreams and experience triumphs.

Make sure to watch and share the Challenged Athletes Live interview with Roderick Sewell, CAF Ambassador and Vega athlete. Roderick represented CAF in 2019 as he competed in the Ironman World Championship in Kona where he became the first bi-lateral amputee athlete to finish that epic race. Roderick used Vega Sport nutrition to fuel his training, his race day, and ultimately his recovery.

Use your personal fundraising page to share your connection to CAF. Give your friends and family the opportunity to support you by either joining you in the challenge or donating toward your fundraising goal. Your friends and family will take pride in helping you make a difference. Share your fundraising page on social media along with the stories of CAF Athletes powering through during this challenging time and watch your donations grow.
Each day as you step out the door and lace up your running shoes, hop on your bike or jump into the water to swim and earn miles, think about what it would feel like if you lacked the equipment, the funding or the training to stay fit and healthy. Remember that with every dollar you raise, you are helping a challenged athlete in need get the opportunity to enjoy the same joy that fitness and health bring to you.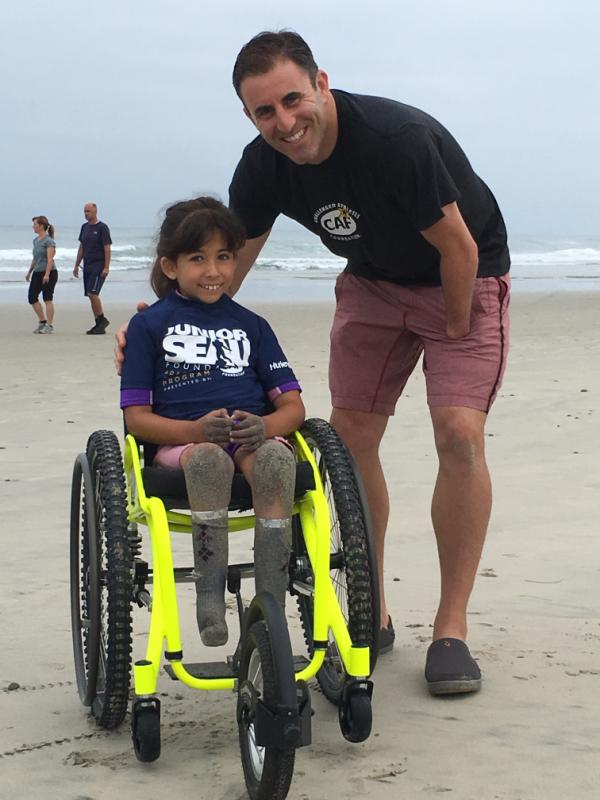 One of CAF's all-time top supporters, Danny Gabriel, shares his personal fundraising page along with his personal connection to CAF each year. Danny asks 400 of his friends and family members for just $25 per person and is one of the top fundraisers for CAF every year.
CAF has taught Dana and I to be grateful for what you have, your greatest weakness can become your greatest strength, and most importantly the right mindset can help you overcome what may seem the greatest of obstacles.
– Danny Gabriel

Our CAF partners have incredible offers and branded gear. CAF's longtime endurance headware partner, Headsweats, has set up a custom e-commerce store with CAF branded hats and visors. Be sure to stock up early and wear your CAF Headsweats branded gear as you rack up those miles.