Albee Granillo's Experience Meeting Drew Brees
It was an ordinary Thursday. I woke up, I went to school, and when my dad picked me up, he told me that him and my mom had a surprise planned and we needed to leave quick to beat the traffic.
I had no idea where we were going, or what we were going to do when we got there, but my mom called and told me that we were meeting her at the place, and I should prepare to be amazed.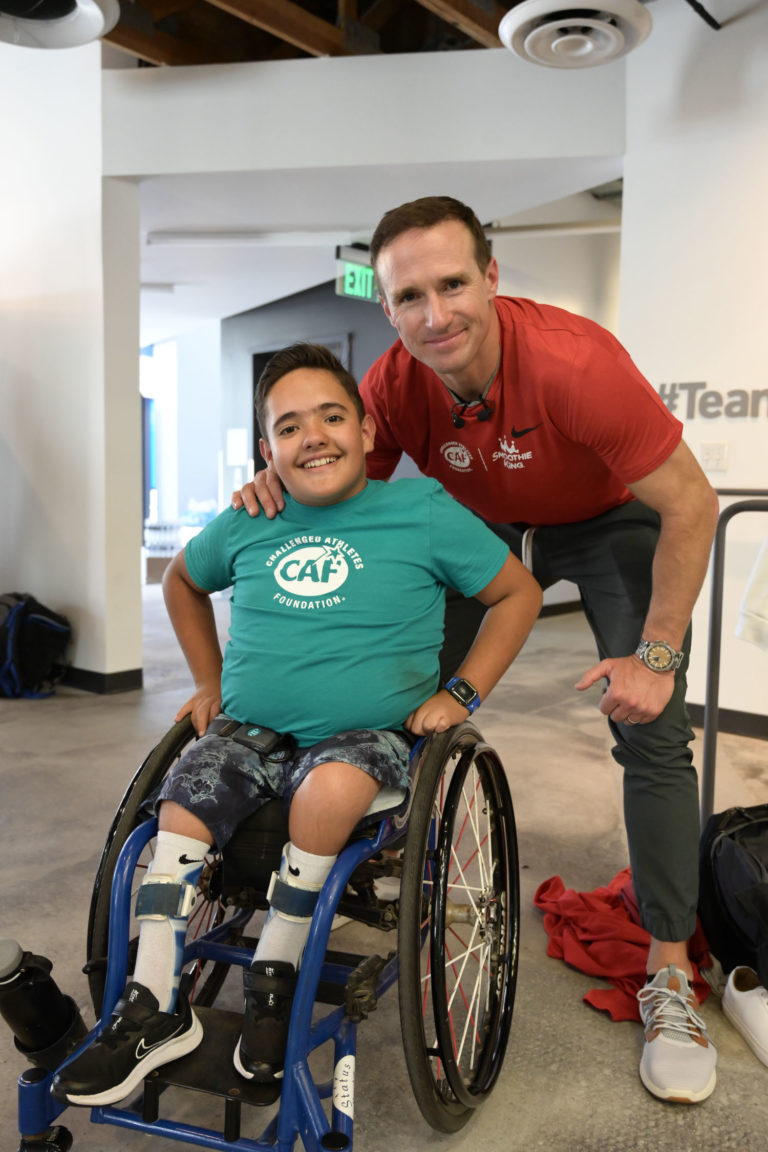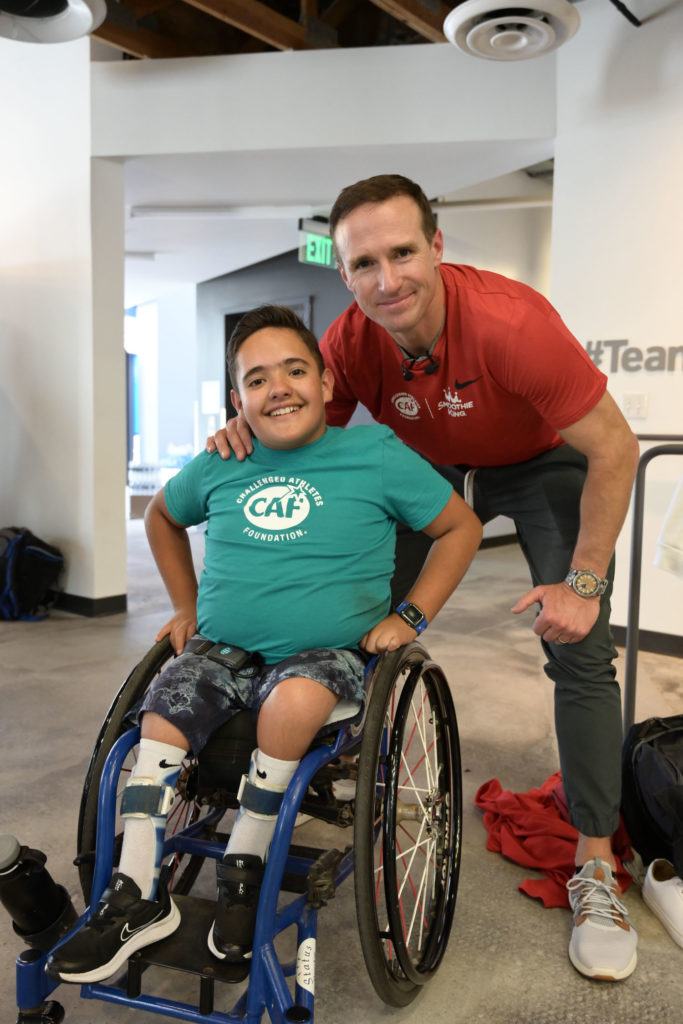 I was surprised when we pulled up behind my mom at CAF's headquarters. I did recall from past experiences that whenever we came to that building, something exciting usually happened!
Even though I had been warned, I still wasn't prepared to walk through the door and be greeted by two USA Paralympic gold medalists: Steve Serio, Wheelchair Basketball, and Bethany Zummo, Sitting Volleyball. I thought that after this, I couldn't get luckier than I already was until I was informed that former New Orleans Saints Quarterback and Super Bowl champion Drew Brees was working out in the gym a couple rooms over from where I was sitting.
There is still even more to this story that seems like it is just becoming some crazy, too good to be true dream. I had front row seats to a couple of once in a lifetime collaborations. Each of the Paralympians was going to have a sit down interview with Drew and then try to teach him how to play their sport.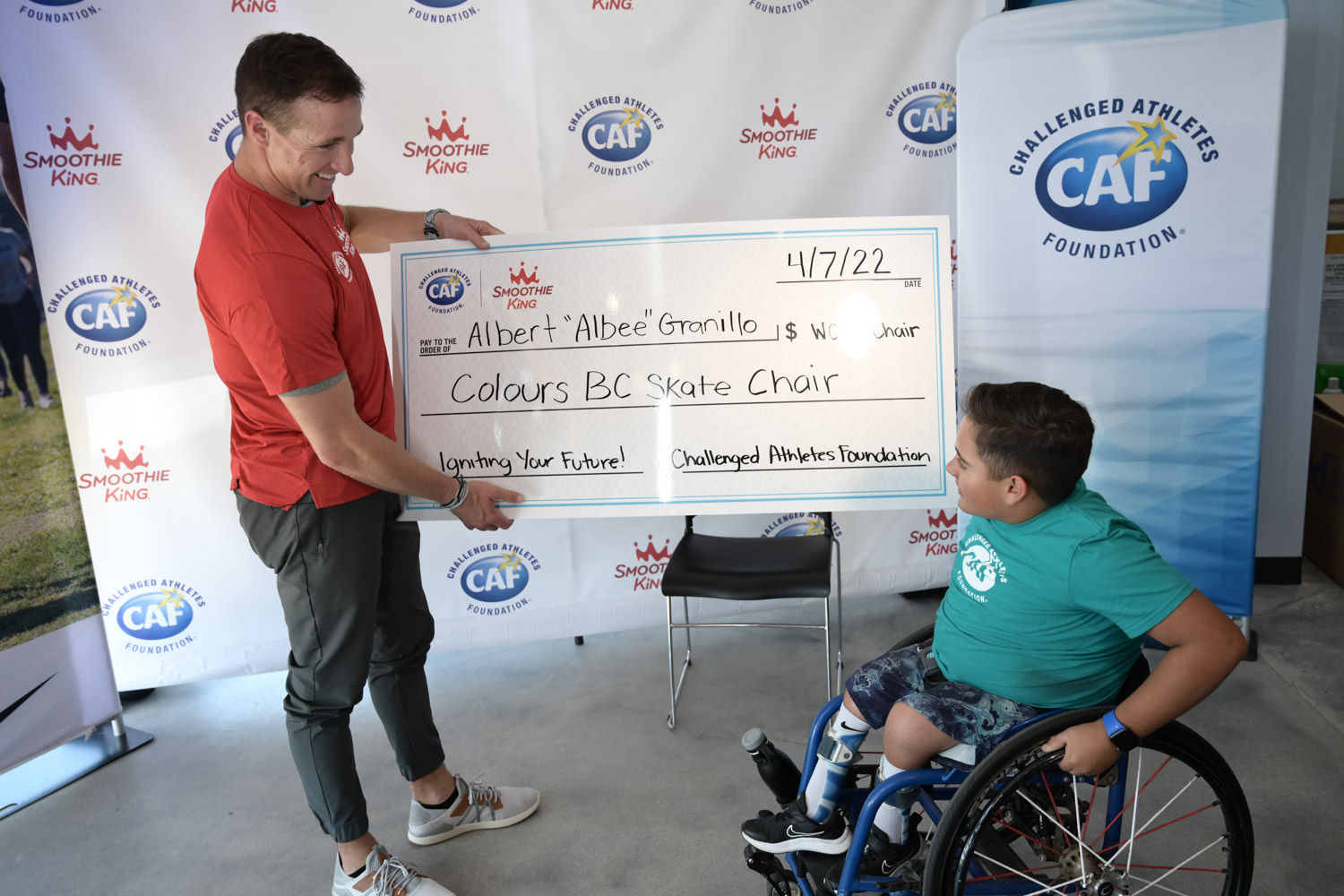 After that, I was shocked to find out that the event I was really here for was just about to take place. Everybody crowded around the camera area that had been set up. I was told to join Drew Brees on camera, whom then presented me with a check to cover the expenses for a new skate chair from Colours, on behalf of CAF and Smoothie King.
Lastly, to cap off this extraordinary day, I was asked to join in on a game of H.O.R.S.E. with everybody, and I am still wondering how I managed to keep my consciousness while I was doing so. I actually did really well after accepting some tricks from Steve Serio. At one point, I was able to sink eight shots in a row!