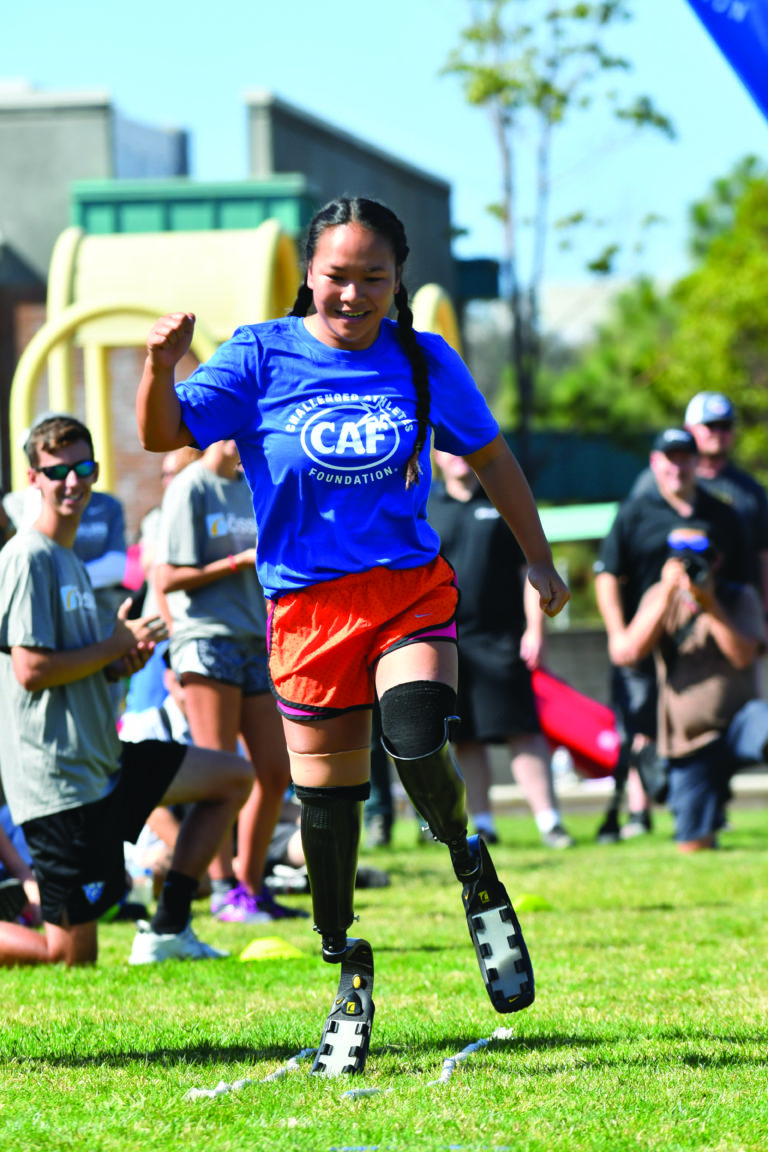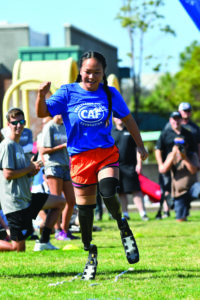 Physical Challenge: Double Amputee
Sports: Swimming, Track
Hometown: Vietnam (currently resides in Carthage, MO)
Haven began her life as an orphan in Vietnam who lost her legs, and her parents, in a family suicide attempt. In a twist of fate, the Shepherd family adopted Haven and brought her to Carthage, MO, where she joined six siblings, and fit right in.
Following in her sisters' footsteps, Haven entered her first elementary school track meet with high expectations of herself, never mind that she was a double amputee wearing walking legs. Needless to say, her ambition got ahead of her feet, and she fell during the race. Realizing "those ugly running feet" would allow her to run, Haven's family requested a grant from CAF, and she received her first pair of Össur Running feet shortly after.
Competing against older athletes at the Endeavor Games, she won a silver medal, proving her passion and potential. Haven is currently dedicating herself to swimming, setting seven Canadian/American time standards and qualifying for international competition.  She also qualified for the 2016 Paralympic Trials.  CAF is proud to support her as she pursues her Paralympic dreams

In The Media:
CAF Athlete Profile: Haven Shepherd