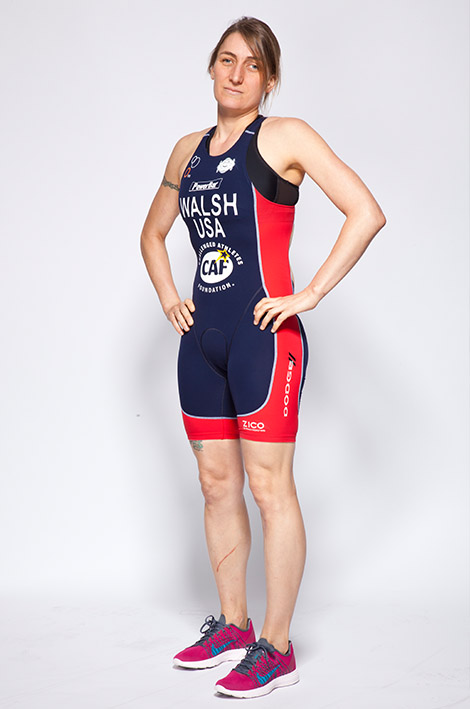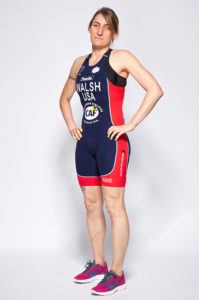 Sport: 
Triathlon
Biography:
"I'd rather live my life as a person who failed gracefully than as a person who never made the attempt."
Patricia Walsh's initial vision loss began as the result of a pediatric brain tumor.  Due to some post operation complications, the bulk of Patricia's vision was gone by the time she was 14.  Despite being on track to graduate high school early, the depression that came with her disability ended up killing Patricia's drive and determination.
By 19, Patricia had a revelation; if she never started to make positive changes, she probably never would.  Not ready to live the rest of her life explaining why she was a failure, Patricia challenged herself to always be better.  Running became an outlet to challenge herself.
Through sport, Patricia found the confidence and determination to accept and overcome challenges in all aspects of her life.  Most importantly, she found the peace of mind to be herself.
Patricia is an accomplished paratriathlete in all distances including Ironman where she holds the IMTX World Record for a visually impaired athletes. She is a multiple podium finisher at ITU World Championships as well as the USA National Champion for the last 4 years.  Patricia will be competing on Team USA during the 2016 Paralympic Games in Rio.