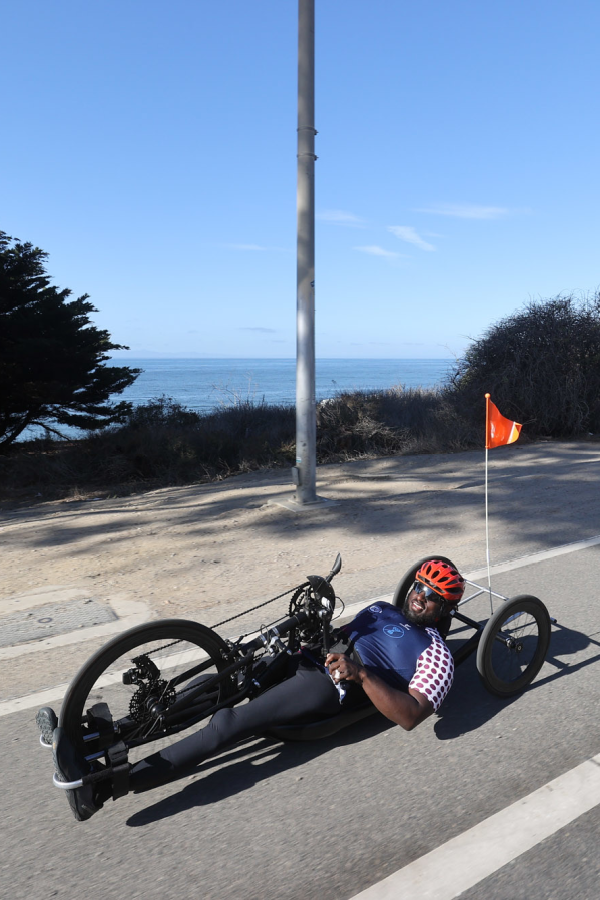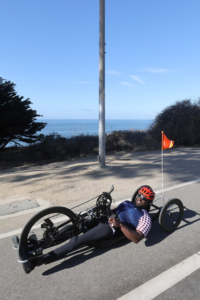 Physical Challenge: Paraplegia
Sports: Handcycling
Hometown: Lancaster, CA
Tavian Bryant is a husband, father, teacher and hand cyclist. He has been handcycling for more than 5 years now and hopes to move closer to becoming a national champion. After Tavian graduated high school, he was involved in an automobile accident that resulted in him becoming a paraplegic. He spent nearly 20 years in a wheelchair until he started to get into hand cycling.
What first began as a great way to stay and shape and be active, Tavian
quickly progressed and set out on a goal to complete 40 marathons and
started to compete in road races. He's completed 39 of those 40 marathons, as a participant in the handcycle division. He's also competed at the paracycling national championships three times, making the podium for the first-time last summer in Idaho. The sport of cycling has changed his life. Every time he gets on the bike, he feels free.
Tavian's handcycle, first purchased in 2014, is very old and is carrying well over 30,000 miles. Some parts of it are literally zip tied and held together with Velcro. Tavian applied for funds to purchase parts to fix his current bike. However, CAF and Cam Wurf surprised him by presenting him with a new Top End Force RX handcycle so he can put away the Velcro and zip ties and focus on reaching that podium!