Lusardi Construction Company Supporting CAF as the Presenting Sponsor for the 6th Year!
TEAM LUSARDI is training diligently for the upcoming Challenged Athletes Foundation on October 20th in beautiful La Jolla, California. Over the years – Team Lusardi has raised millions of dollars for the Foundation participating as athletes and supporters.
Lusardi Construction Company comes from very humble beginnings. Founded in 1958, Warner Lusardi and his father Peter started the company in their garage in Vista, CA. The firm has grown tremendously over the past sixty years into one of the nation's most successful general contractors. Having built thousands of buildings covering millions of square feet, it is a classic American success story. Lusardi is based in San Marcos and Dublin, CA, and currently employee over 200+ staff with over 50 in project management.
From TEAM LUSARDI on why we participate!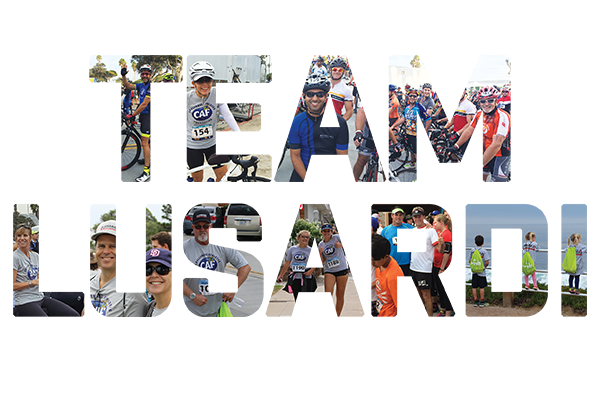 Bill Leslie, Director of Preconstruction
"It's a great way to give back to our community, support those who may have had issues in their life, and get them stoked on life again. It's neat to see all the kids out there. I think that's the part that is most heartwarming. When the kids run, even with 1 leg, they have the biggest smile. It puts your own life in perspective, to see others that have it hard but are so happy to be alive. To see others who struggle daily but still get up with a smile every day. "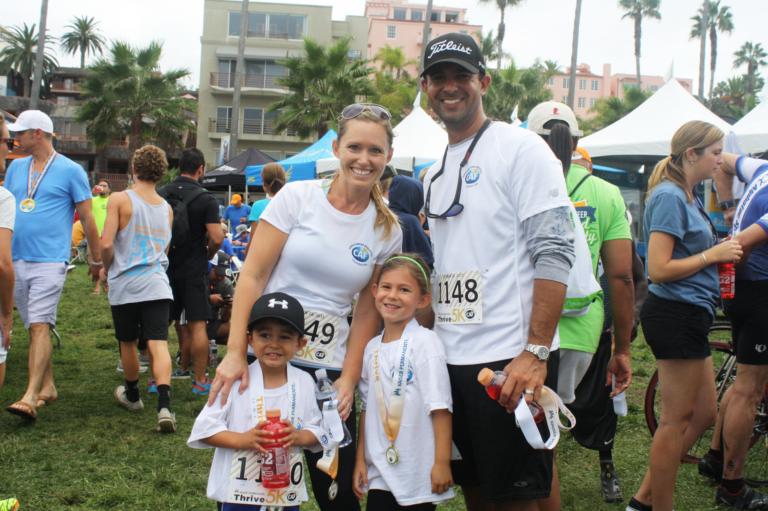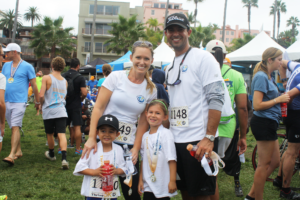 Ann Hellikson, Preconstruction Assistant
"It's one of the most inspiring events of the year. It is impressive to see others with disabilities who overcome and have wonderful victories in their lives. I love watching all the athletes of all ages compete. It truly is amazing from the support staff and volunteers to the families and friends participating."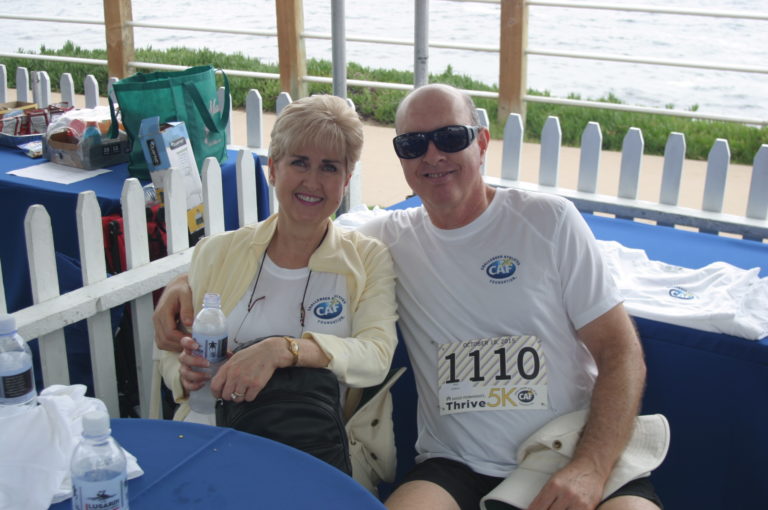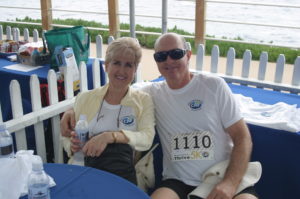 John Walsh – Project Manager
"I have been participating in CAF with my family since I was a kid. All through high school, CAF was a non-profit I was heavily involved with. I actually got this job at Lusardi because my Mom did a bike ride with Scott Free (Lusardi CEO) on a CAF ride. It's an awesome and uplifting day. Biking is my favorite event because our team rides together. We make it a huge goal to help with fundraising. It's eye opening when you hear that insurance doesn't cover athletic prosthetics for kids and adults, so from that angle, it feels really good to give back."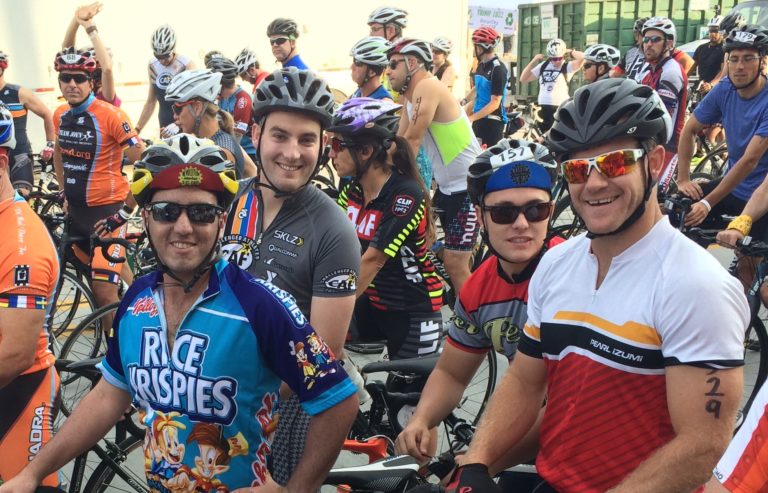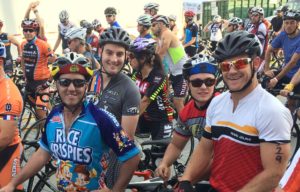 Brent Frickey – Assistant Project Manager
"I am new to the event this year but my goal is to get the word out on CAF to our community through social media. I have been posting asking for donations and help. I am hoping it sends the message. I am most excited about running the 10 mile. Every day at lunch I run a little further, prepping for the event. I am not a runner by any means, but trying and holding myself accountable for the day of the event. I don't know what to expect, but all I hear is great things."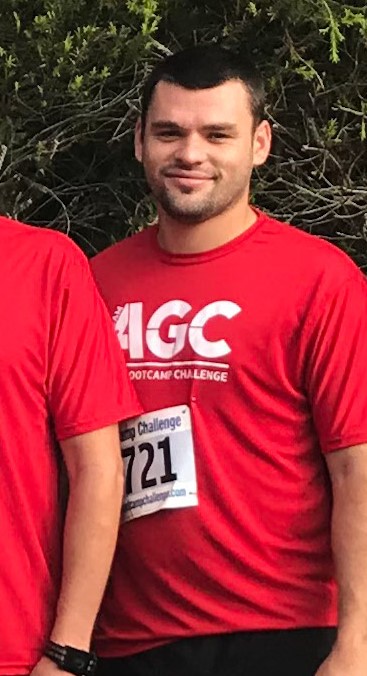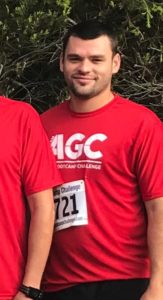 Heidi Pugsley – Executive Assistant
"I participate to help the challenged athletes, because it's a great event. When you go down to the meeting area it's overwhelming how many athletes that you see, the kids especially, it really gets to you. It hits home and makes you realize how much CAF does. Even if you do just the 5k walk, that helps. It's a sense of community, a ton of fun and a great way to get everyone involved at Lusardi. I love helping cheer on my teammates competing who are running or biking. It helps our teams bond and unite – a huge sense of pride. Seeing the kids – that brings the biggest smile on my face."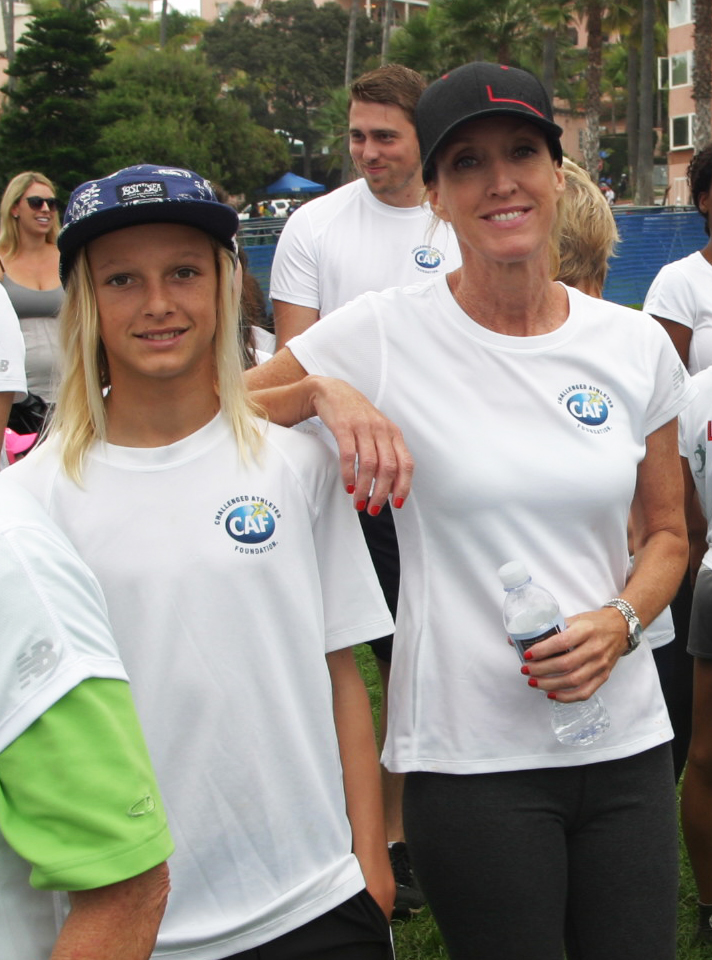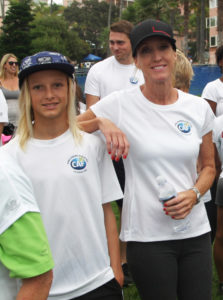 Velia Ibarra, Preconstruction Coordinator
"I love to be part of the community. I love to exercise and I get a lot of inspiration from people attending CAF. The whole atmosphere is filled with energy, from swimming to running, everyone reaching their goals and striving for excellence. It's also why I bring my family to attend, because I want my kids to see and appreciate their own lives – so they can always give 100 percent."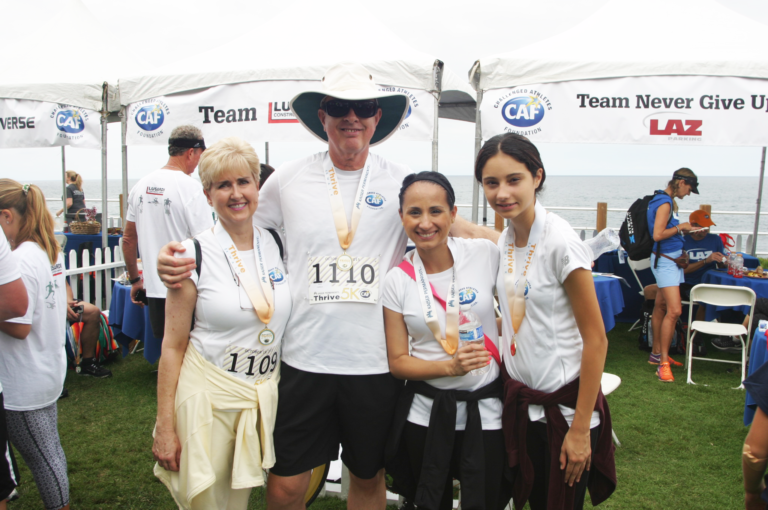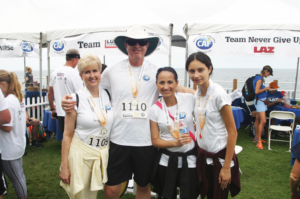 Mitchell Scott-Fell – Project Manager
"CAF is a great benefit to our local communities, to support people with disabilities, and especially seeing all the young kids. Having children myself it definitely pulls at the heart strings. Knowing that those kids have a better life because of CAF is really important and why I participate. Makes me feel better as a human being knowing I help make a difference. I am participating in the swimming event this year, but have not been training – just going for it!"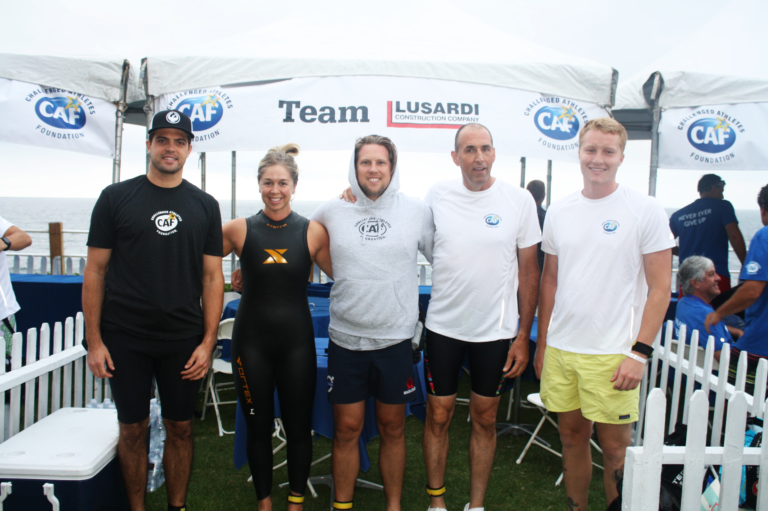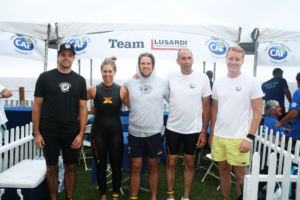 Randy Cordova – Assistant Project Manager
"It's a great way to give back and support. I enjoy biking, and it's awesome to ride along with my teammates and with the athletes with disabilities because we all ride together – as one. It's really inspiring."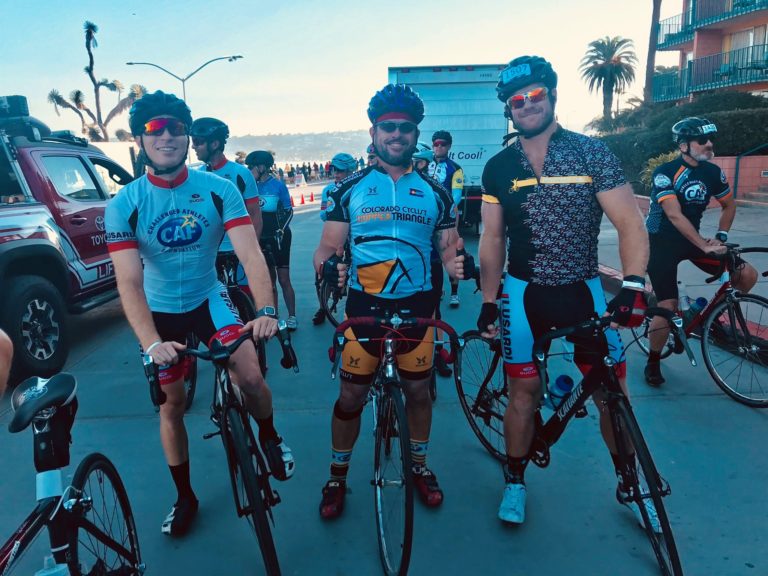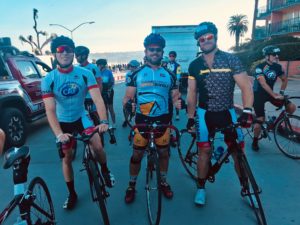 Chris Hess – Vice President – Operations
"It's a great bonding event and opportunity for the people of Lusardi. It doubles as a tremendous benefit for the charity and thirdly it's tremendously personally rewarding to see the impact that we as a company and as individuals can have on people who really need the help. My favorite part of the event is crossing the finish line – because I survived another year! On a more serious note – CAF as an organization does a wonderful job of becoming a global force. It really spurs individuals to become the best they can be."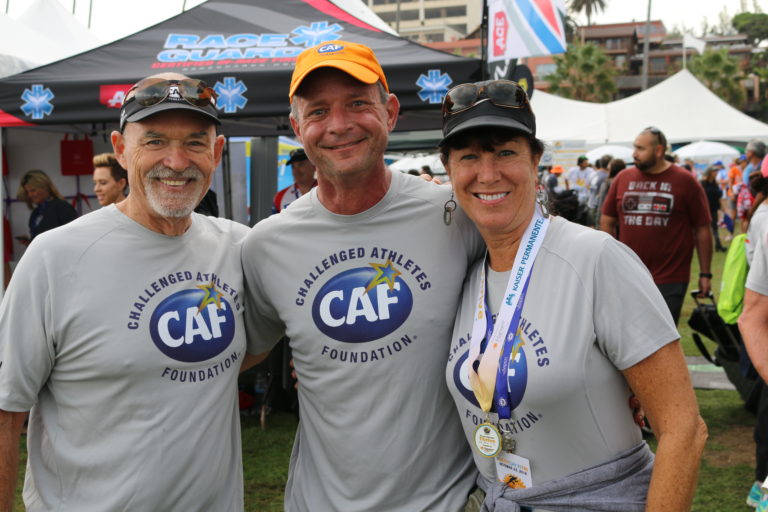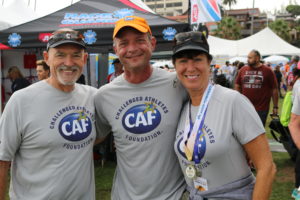 Nick Novak – Vice President
"For my family it's a good opportunity to really think and appreciate what we have in our life by seeing some of the others out there. To me it's very rewarding and puts life in perspective. My favorite part is watching my children interacting with the other children laughing and cheering each other on. We are all the same, and I teach my kids to never take life for granted."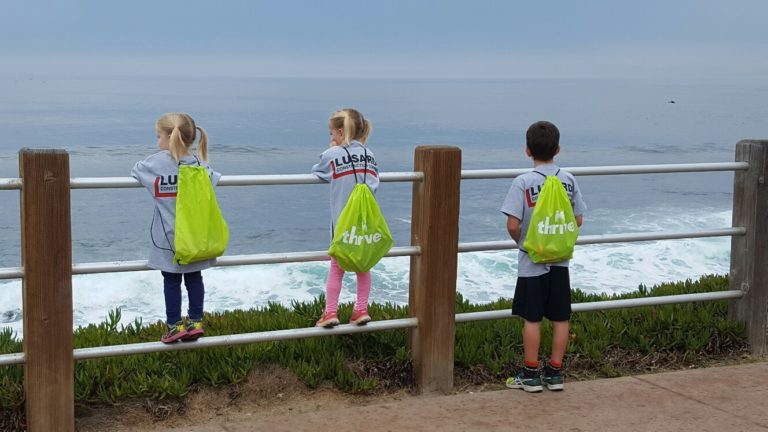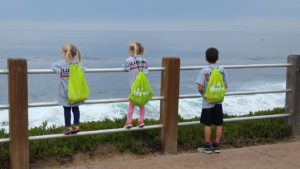 Marisa Cepeda – Preconstruction Assistant
"I really like to help people and exercise! I help fundraise by engaging our Subcontractors that support Lusardi for the CAF cause. I've raised almost $400 dollars. This is my second year – last year I did the 5 mile run and this year I am going for the 10 mile!"