The Pieces that Power CAF's Athlete Grants | The MAXIMUS Foundation
The heart of Challenged Athletes Foundation has always been rooted in providing opportunities for adaptive athletes.  23 years ago, former Yale football star Jim MacLaren lost his leg after being hit by a bus in New York City. He remade himself through sports as a record-breaking endurance athlete.  A second tragic accident would leave him a quadriplegic.  Three friends of Jim's rallied and hosted a triathlon in La Jolla Cove to raise funds to help Jim be independent.  The overwhelming success of the event snowballed into a massive movement to celebrate the ability of adaptive athletes.
Over the past 23 years, CAF has funded $80 million over 13,000 grants to help athletes with physical challenges become whole through sports.  I have to say it was a huge success.  As a fellow quadriplegic with similar function to Jim, I was immediately given access to a multitude of adaptive sports through CAF (and the funding to afford it), including wheelchair tennis, handcycling, racing, WCMX, surfing, and my personal favorite and sport of choice, the hard-hitting wheelchair rugby.  Jim's groundwork completely revolutionized the expectations for a quadriplegic.  I wasn't told I needed a ramp-van—I was told I could be fast, strong, independent, and ultimately successful.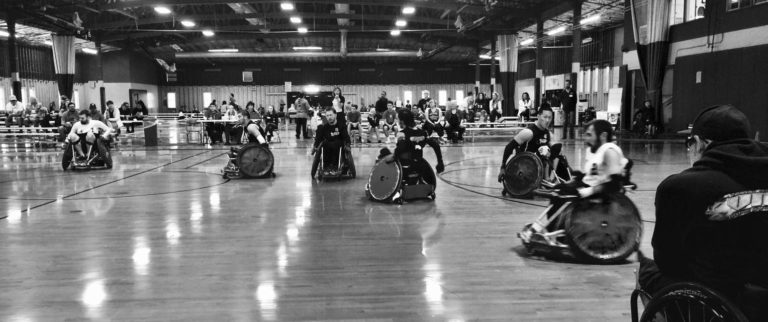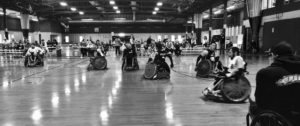 Access for Athletes  has been built off these principles and continues to support those with physical challenges to become more involved, realize their abilities, and in turn contribute in their own communities.  CAF is there not only to answer the question of "What's Next?", but also provide the tools for challenged athletes to go out and succeed with the focus on what they can do, not what they can't.
However, fulfilling these principles requires funding.  A large portion of this funding comes from not only events and donors, but outside grant funding.  One set of hands that aids CAF in lifting up their athletes and supporting the grant process is the MAXIMUS Foundation.
The MAXIMUS Foundation awarded CAF $5,000 to support Access for Athletes, CAF's grant program for adaptive athletes.  They are committed to supporting organizations and programs that promote personal growth and self-sufficiency through improved health, augmented child and family development, and community development.
Through MAXIMUS, CAF is able to support proud, young athletes like Kory Puderbaugh.   Kory is a congenital quad amputee from Poland. Given up for adoption at the age of 5, Kory was bounced from multiple foster homes all throughout the United States. Kory suffered years of mental and physical abuse, even getting his citizenship neglected before he ended up in San Diego at 19 years of age. The young man had discovered wheelchair rugby as an outlet for his anger and frustration over the past year and had made an impact on the team.
Kory was taken under the wing of rugby player and CAF mentor, Andy Cohn, who took it upon himself to improve Kory's livelihood both on and off the court. Kory's introduction to CAF not only afforded him a new rugby chair and competition expenses, it provided him similar mentors who could guide him on the path of a successful life. Just one year later, Kory is now a US Citizen and Paralympic Silver medalist after competing in the 2016 Paralympic Games in Rio. Despite this tremendous achievement, Kory's heart is most set in helping others and passing on the kindness and positivity that embodies the CAF mission, a mission that turned his life completely around.
This is the power of sport, and the distance a single CAF grant can go.  With the help of organizations like the MAXIMUS Foundation, we are able to fund many more grants and build a culture based off of celebrating ability and the potential of a positive attitude and determined heart.  Thank you MAXIMUS Foundation!