Smoothie King + CAF: Inspiring People to Live a Healthy and Active Lifestyle
Authored by Christy Fritts
The proper nutrition and equipment are essential for anyone to live an active lifestyle. A shared mission and strong vision were most important when the CEO of Smoothie King, Wan Kim, was looking to make a charitable impact for his fast-growing smoothie franchise. In 2017, Smoothie King partnered with Challenged Athletes Foundation (CAF) and has played a vital role in helping CAF create access to adaptive sports for thousands of people with permanent physical disabilities.
To inspire people to live healthy and active lifestyles, global partners CAF and Smoothie King have remained committed to supporting individual health and fitness journeys in their own ways – CAF through grants and adaptive sports clinics and Smoothie King through carefully chosen ingredients, including whole non-GMO fruits and organic veggies. With Smoothie King's meaningful partnership and dedication to inspiring healthy lifestyles, more athletes can experience the transformative power of sport. Over the years, our strong partnership has continued to make an impact through thoughtful activations and grant moments.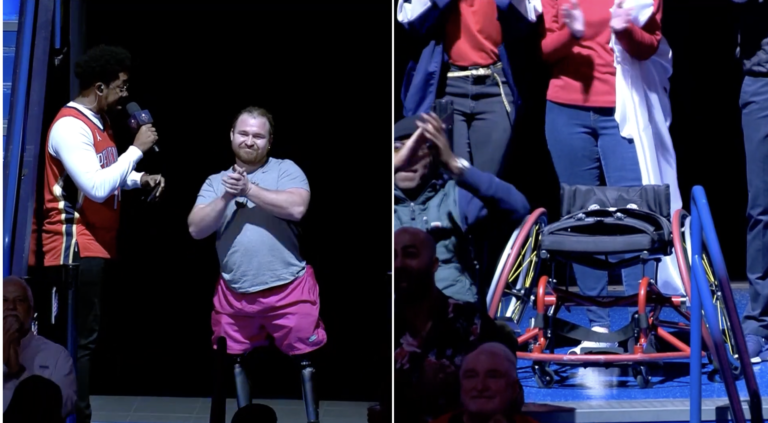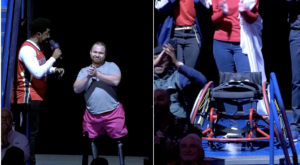 In February 2023, CAF and Smoothie King hosted a skills clinic for New Orleans-based wheelchair basketball players. One of those players was a local kindergarten teacher and high school Football coach, Adam Sivia, who was struck by a motorist during Mardi Gras in 2021, resulting in the amputation of both legs. Alongside his new teammates, Adam spent the day learning various skills and drills from New Orleans Pelicans players. The following night at Smoothie King Center, Adam received a surprise grant for a Per4Max custom basketball wheelchair during the game. This event celebrated the fifth consecutive year that Smoothie King, the New Orleans Pelicans, and CAF have made a life-changing impact together.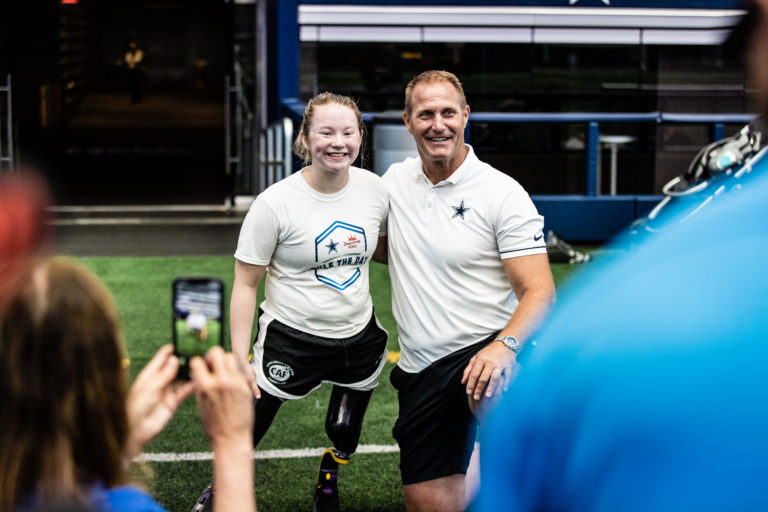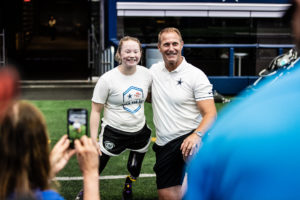 CAF and Smoothie King have also worked to empower the next generation of athletes with and without physical disabilities through events like the inaugural Rule The Day Youth Camp in 2022. Dallas Cowboys Legend Chad Hennings kicked off the camp with a special surprise to 14-year-old Lilly Biagini, who was born with a rare disorder and had both legs amputated at six years old. On behalf of Smoothie King and CAF, she received two running prosthetics to continue playing the sports she loves, such as wake surfing, horseback riding, golfing, snowboarding, and running.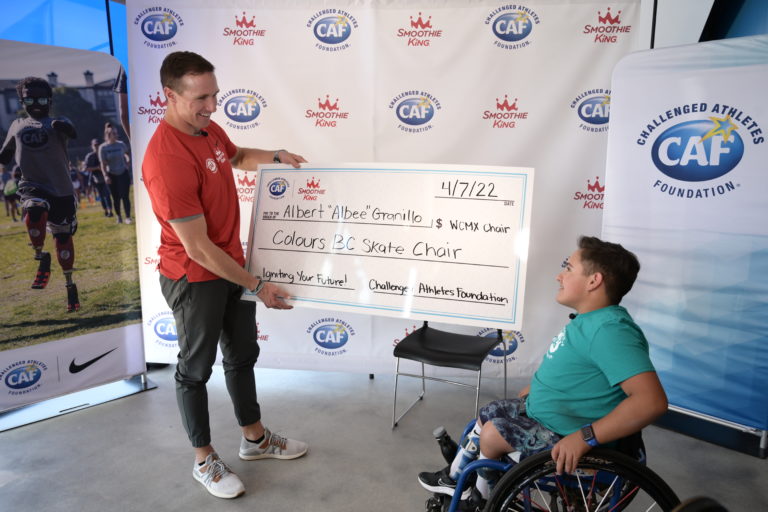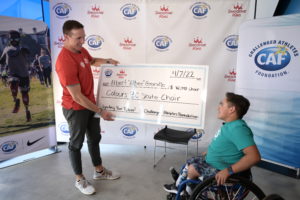 Drew Brees, former New Orleans Saints quarterback and former Smoothie King ambassador, has also been a longtime supporter of CAF. Drew spent the afternoon learning more about adaptive sports from some of the best in the world, including Team USA two-time gold medalist Steve Serio (wheelchair basketball), Team USA two-time Paralympic gold medalist Bethany Zummo (sitting volleyball), and wrestling phenom and Paralympic hopeful, Zion Clark, who was born without his legs. After his unique adaptive sports experience, Brees surprised 12-year-old Albee Granillo of Escondido, CA, with a CAF grant for a new WCMX skate wheelchair.
Moments like these make a true impact. Not only on the athletes involved, but on the larger adaptive sports movement in each community, empowering everyone to understand what is possible, changing perceptions, and creating a more inclusive world.
"Our commitment to supporting the communities we serve is evident at every touchpoint of our brand, but none more so than our partnership with the Challenged Athletes Foundation. Both of our brands believe strongly that active lifestyles can boost self-esteem and serve as a springboard for success in life in a variety of capacities, whether you're faced with a physical disability or not," said Wan Kim, CEO, Smoothie King. "This partnership will expose our guests to inspirational stories of athletes who've beat the odds and met their goals.  Hopefully, such success stories will inspire all of our guests to set and meet health and wellness goals of their own."
Kim plans to achieve his vision and educate his clientele on the benefits of choosing healthy and active lifestyles. "We are here to fuel the journey of a healthy lifestyle, whether it's through our smoothies packed with fuel or opportunities like giving CAF grants that enrich the lives of individuals with physical challenges."
Kim has been on his own fitness journey for many years, exercising regularly by working out at the gym and eating clean foods. He starts each day with an Espresso High Protein Almond Mocha smoothie, for lunch he'll enjoy a Vegan Mango Kale smoothie and just before a workout, he'll pack 45 grams of protein with the Gladiator smoothie!
With a commitment to help people reach their potential and live active, healthy lives, it is easy to see why Smoothie King and CAF partner so well together.