Mobility and Movement with CAF and Toyota
"When I take off my legs, I feel just as strong and capable as the stand-up skiers next to me or the upright cyclists or Olympic cyclists. I feel empowered, capable and strong and when I compete in sports, I never think about what I can't do physically.", said Oksana Masters -Paralympic Gold Medalist, Team Toyota Athlete and CAF Mentor and Grant Recipient.
Mobility is the ability to move freely and easily; the graceful yet powerful athleticism of an athlete like Oksana on her sit ski or carbon-fiber handcycle represents the belief that Challenged Athletes Foundation (CAF) and Toyota share that movement is a human right.
Toyota is our "Official Mobility and Vehicle Sponsor." Their support helps us serve our mission and amplify the stories of challenged athletes at all levels who are stronger through sport.
"We share many of the same values and beliefs with the Challenged Athletes Foundations which makes this a great partnership," said Dedra DeLilli, group manager, sponsorship, integration, & auto shows, Toyota Motor North America. "Our continued work with CAF and the amazing Paralympians on Team Toyota helps in elevating awareness that when a person is free to move, anything is possible.
The CAF and Toyota partnership supports athletes with physical challenges on their way up to greatness through sports by providing access to adaptive sports equipment, coaching, competition travel and mentorship. CAF and Team Toyota athletes like Oksana Masters, Steve Serio and Jessica Long provide younger, development challenged athletes with a path forward. They have been there before, they know the challenges, they have experienced the highs from being on a podium to responsibility of being a trailblazer in their sport – paving the way for who comes next; taking the time to listen, share tips and skills to bring the next generation up.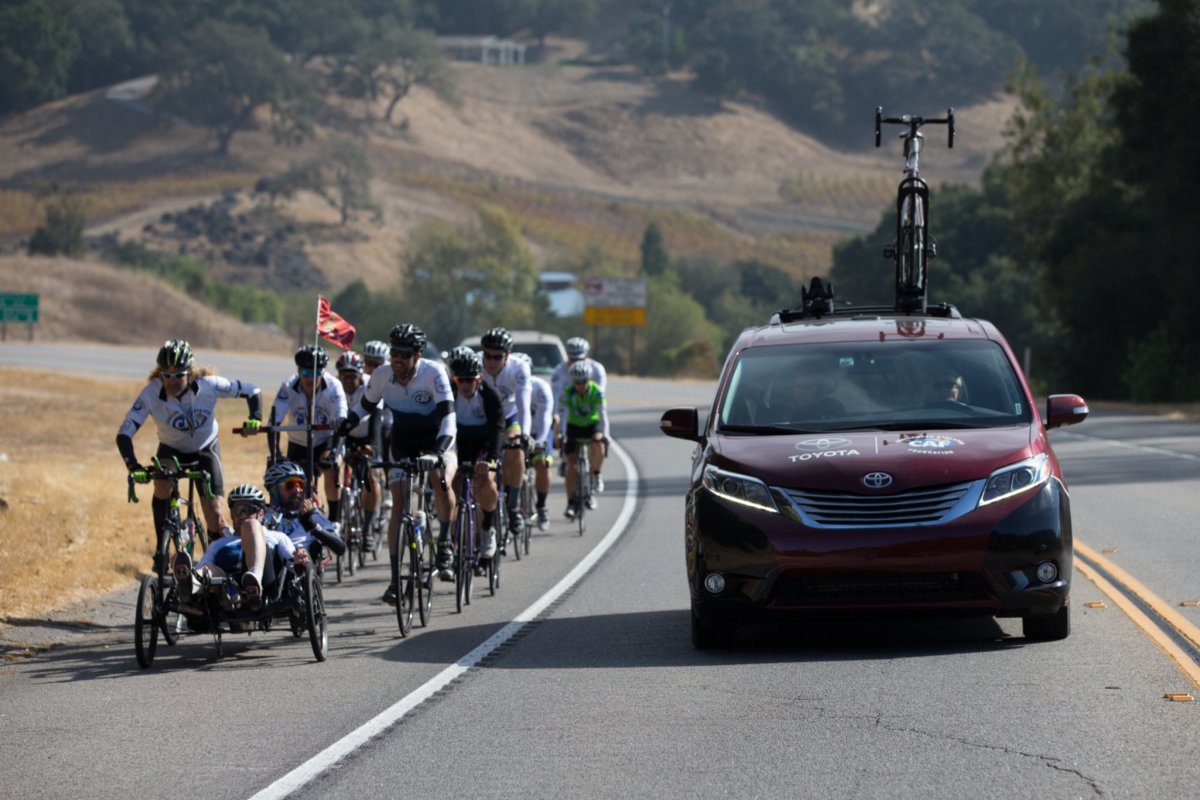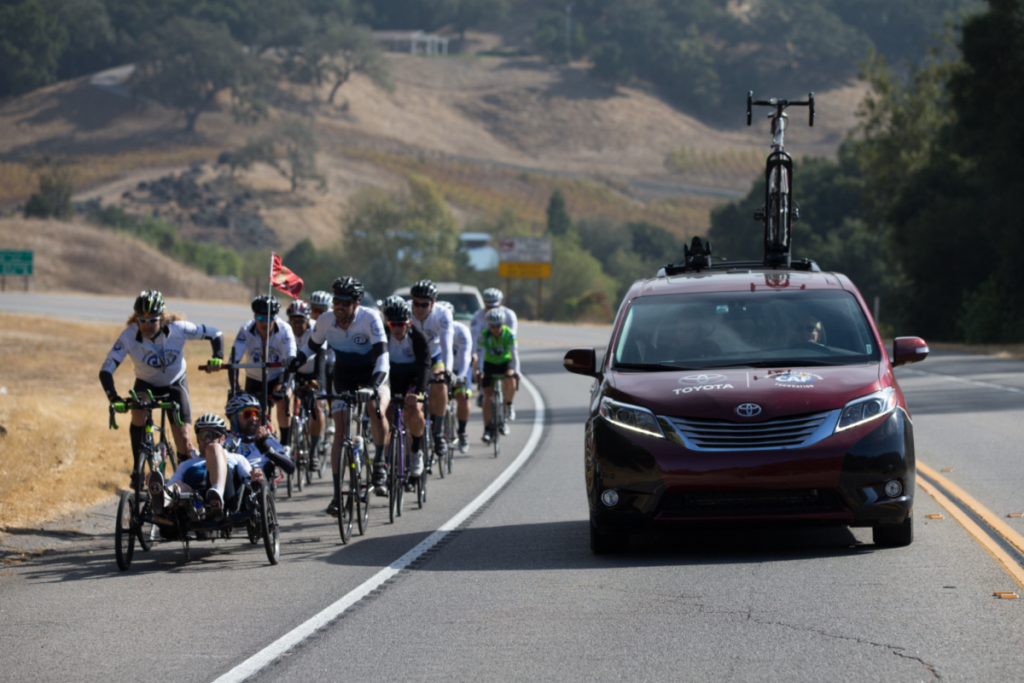 The partnership spans across sports, supports CAF programs and events and provides CAF with new Toyota vehicles – two co-branded Toyota Sequoias and one Toyota Sienna that support our day-to-day operations in California and Idaho. These Toyota vehicles have supported our winter and summer clinics, traveled the coast of California on our 640-mile Million Dollar Challenge Bike Ride and served as the chase car for the Smoke 'n Fire 400 – a grueling, self-supported bike race covering over 400 miles of Idaho's diverse geography where CAF athletes competed in 2020 as the first adaptive athlete team.