How Two CAF Athletes Got to the Starting Line of Their First NYC Marathon
The NYC marathon is one of the biggest and most popular running events in the world. Similar to CAF events, this race has always been an exercise in community spirit and this year is no different. Two challenged athletes are taking on the five boroughs of New York to knock down perceptions and raise funds for other people with physical challenges in the process. Keiron McCammon and Chris Provenzano have trained, fundraised and are ready to hit the ground running on Sunday, November 5th.
Keiron McCammon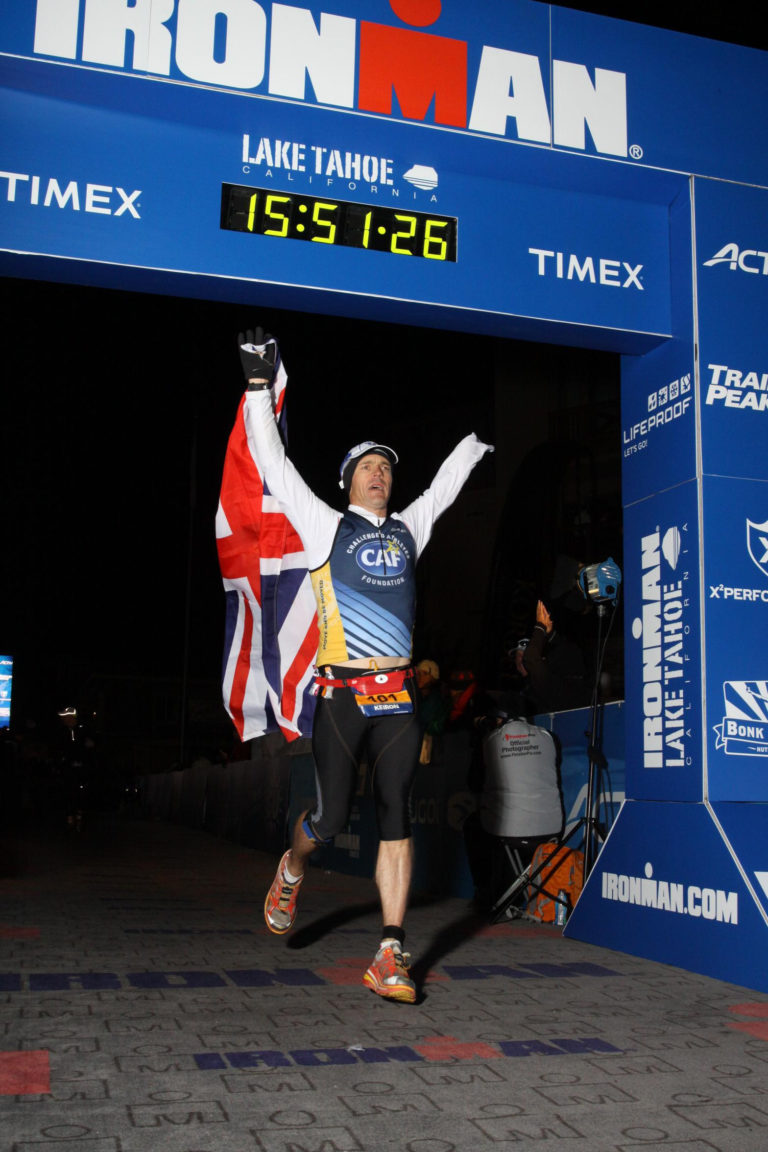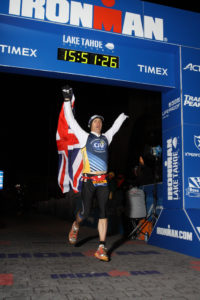 Keiron was electrocuted in a near fatal paragliding accident in Colombia in 2006. Among other injuries, he lost his left arm in the accident, but has been committed to staying active ever since. Triathlons have brought Keiron a sense of purpose, and allows him to be a shining example of the power of the human mind, body and spirit.
Keiron has been a CAF athlete and top fundraiser for 10+ years now, completing several IRONMAN events, summiting Mt. Kilimanjaro, the Empire State Building and more. In 2009, he completed 10 events in 10 months, with a full IRONMAN as the finale, all to benefit CAF.
While he has finished other marathons, this will be Keiron's first time racing in the iconic NYC marathon, which he has been trying to get into for years.
"I've always loved doing marathons in the cities I've lived, like San Francisco and now New York. There's something unique about running through the town I live, work and play. From what I hear, the energy from the crowds here in NY is what gets you through the inevitable dips of the race," said Keiron.
He will be racing along with his wife, who was the person to initially get him interested in endurance sports. Once he crossed his first triathlon finish line, he was hooked and wanted to see how far he could push himself.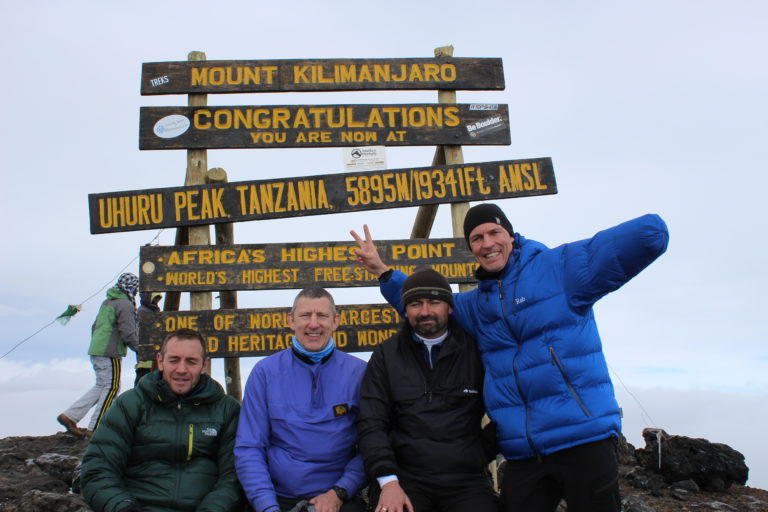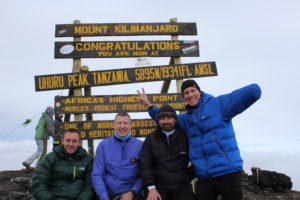 Keiron has raised thousands of dollars for CAF in the process. Racing for others is what keeps him going: "If it weren't for CAF, there'd be thousands of people not able to participate in sports. I found that when recovering from my accident, sports helped me find a higher purpose and a way to also inspire others. If someone sees me racing, hopefully they will think, why can't I do that too?"
What's next for this uber endurance athlete? Keiron and three others are aiming to be the first team of physically challenged athletes to complete the ultra-triathlon, Enduroman Arch to Arc; starting with a run from London's Marble Arch to Dover, then swimming across the English Channel and then cycling to the Arc de Triomphe in Paris.
Keiron has been committed to not just surviving, but thriving every day as an amputee. "Life gets interesting when you go beyond survival and tap into a greater purpose outside yourself. Endurance sports, coupled with CAF, have allowed me to do that and help other people push past their limits," he shared.
Chris Provenzano
Sunday will be Chris's first-ever marathon, a big deal in the running world. With strong support from his friends and family, Chris has raised over $13k (and growing) for CAF in the process.
Chris has been an ambassador for CAF over the last five years, speaking to local groups in NY about the foundation and his journey. In December of 2010, Chris came home for winter break during his last year of college with what he thought was the flu virus. Things slowly went from bad to worse and after a week in the hospital, his body and organs began shutting down. The medicine he was given to save his life ended up taking his left leg below the knee. Initially distraught over losing his leg and his competitive, active lifestyle, Chris began to see a new way.
"In my circle of competitive family and friends, being active isn't really a choice. It's just how it is," shared Chris. With the support of CAF and his community, Chris completed a 10-mile race in Philadelphia in May and has been progressively preparing for the 26.2 miles ahead.
"Each time I get to a higher distance in my training, I feel mentally like I can keep conquering the next one. You keep building and building and then all of a sudden, a half marathon seems like nothing," added Chris.
As a NYC resident for the last five years, Chris knows what a special day this is in the city. He can't wait to feed off the energy and camaraderie throughout the day, as well as his personal support team. "My parents are coming in from Los Angeles for the weekend. To share this day with them and my other friends who have been with me from the beginning of this journey is really special," noted Chris.
CAF has played an important role in getting Chris through recovery and into his active lifestyle. He first attended a CAF running clinic back in 2012 and has since improved as a runner thanks to grants from CAF and advice from other amputees in the community. "I like to pay it forward with fundraising because I know that if someone is struggling after a life-changing incident, CAF is capable of positively impacting their life," he shared.
Chris is also paying it forward by speaking to local groups and serving as a CAF ambassador in NY. He has a few words of advice for new amputees: "Becoming an amputee has not been my favorite gift in life, but it has still been a gift. Your day-to-day life will require some adjustments. You will find a new normal. And with that new normal comes a unique perspective on life and your own inner strength. This community has the ability to inspire you and enrich your life, but only if you let it. My advice: let it."
Chris is very grateful for the generosity and support of his friends and family who helped him get to the starting line of his great challenge.
Follow Chris and Keiron's journey to the NYC marathon by staying tuned into CAF's social media.
*Featured image by NYC Marathon