2023 Celebration of Abilities Award Winners
Celebrating Champions
The Challenged Athletes Foundation 2023 Celebration of Abilities Awards
CAF is proud to announce the 2023 Celebration of Abilities award recipients. It will be a night of inspiration and celebration as the CAF gathers to honor the remarkable individuals and partners who have played a pivotal role in advancing its mission.
We are very excited to honor the following amazing individuals:
Jim MacLaren Award: Jeffrey Essakow
CAF's highest annual honor is given to the individual or individuals who have made the greatest contribution to the CAF mission in that year.
The Jim MacLaren Award, the most prestigious recognition, will be awarded to Jeffrey Essakow for his passionate dedication to CAF's mission spanning three decades. This highest annual honor celebrates those whose contributions to the CAF mission have been truly exceptional. Jeffrey Essakow, this year's honoree, stands out for his remarkable 30-year journey with CAF, which has empowered challenged athletes worldwide.
Jeffrey's legacy is deeply woven into the fabric of CAF's history. As a co-founder of the organization, he served as Chairman of the Board for an impressive 30 years. Under his visionary leadership, CAF acquired its global headquarters and established an astounding $26 million endowment. Additionally, he played a pivotal role in founding marquee events such as the San Diego Triathlon Challenge, Million Dollar Challenge, and Celebration of Will. His enduring commitment to fostering support across generations cements his status as a true champion of CAF's mission.
Partner of the Year: Smoothie King
A business partner that has made a significant contribution to CAF in the past year and whose values best reflect the values and mission of CAF.
Smoothie King was recognized as the Partner of the Year for its commitment to CAF's vision and values. CEO Wan Kim's desire to make a charitable impact led to a partnership that has significantly contributed to expanding access to adaptive sports for thousands of people with permanent physical disabilities.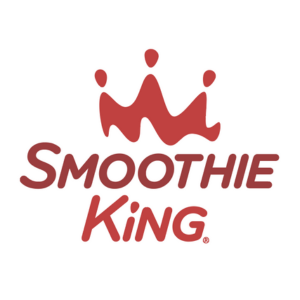 The partnership between CAF and Smoothie King has blossomed over the years, with impactful activations and grant moments. Initiatives like the New Orleans Pelicans Wheelchair Basketball Clinic, inclusive youth football clinics, and collaborations with sports legends like Drew Brees have reshaped communities and fostered inclusivity.
Media Partner of the Year:  John Gefrom
The partner who has provided the most support in creating the CAF message and amplifying it through Media.
John Gefrom, the winner of the Media Partner of the Year award, has played an integral role in amplifying CAF's message through media. His journey with CAF began when he volunteered to shoot videos at early San Diego Triathlon Challenge events and produce videos about CAF athletes.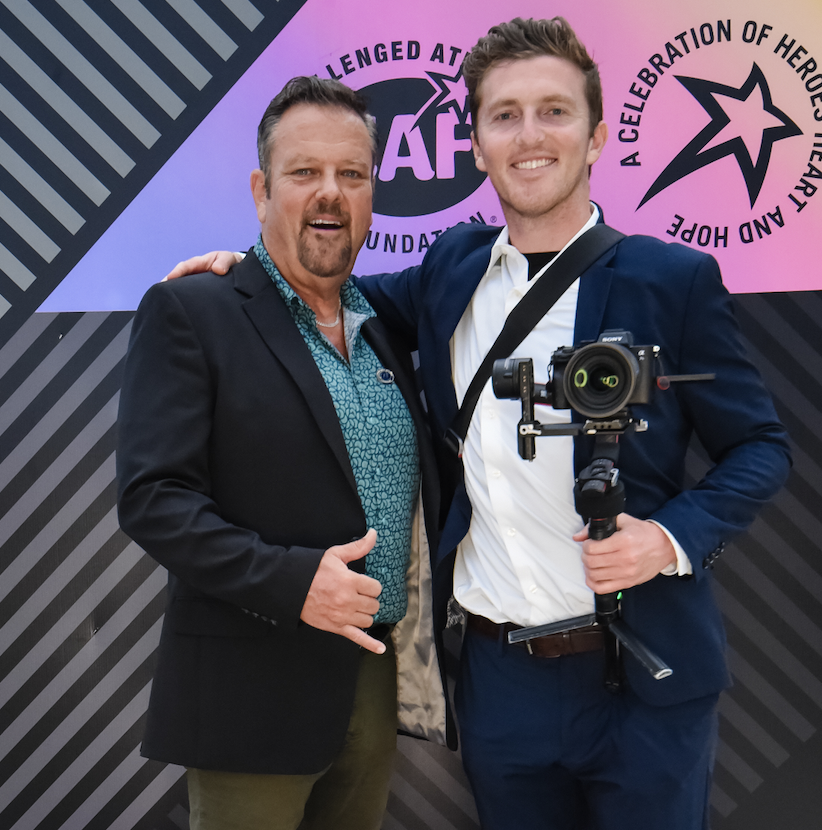 Gefrom's contributions expanded over the years, enhancing the production value of events and creating captivating imagery and storytelling that contributed to CAF's success.
Exceptional Athletic Performance Award: Aaron Pike
An athlete who, through perseverance and exceptional athletic conditioning, has achieved extraordinary levels of success in sport.
The Exceptional Athletic Performance Award was presented to Aaron Pike, a six-time Paralympian who transitioned from track and field to Para-Nordic.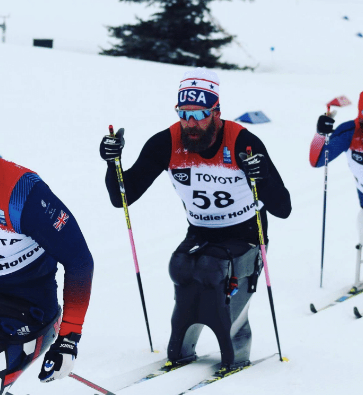 In 2023, Aaron Pike clinched Gold and Bronze at the World Championships, and he also secured his fifth Grandma's Marathon Men's Wheelchair title. His extraordinary achievements on the field and his connection with CAF, where he has received four previous grants, truly make him exceptional.
Trailblazer Award: Eli Wolff
A challenged athlete who demonstrated courage, commitment, and leadership – not just in their personal performance but in opening doors for others.
Eli Wolff received the Trailblazer Award in recognition of his lifetime dedication to building inclusivity in sports. Eli's journey with CAF began through his work on the Nike Casey Martin Award and his efforts to include CAF in the annual ESPY awards. His impactful life included representing the US on the Men's Cerebral Palsy National Soccer Team, establishing the ESPY Award for Best Male and Female Athlete with a Disability in 2000, and supporting Casey Martin's landmark case against the PGA.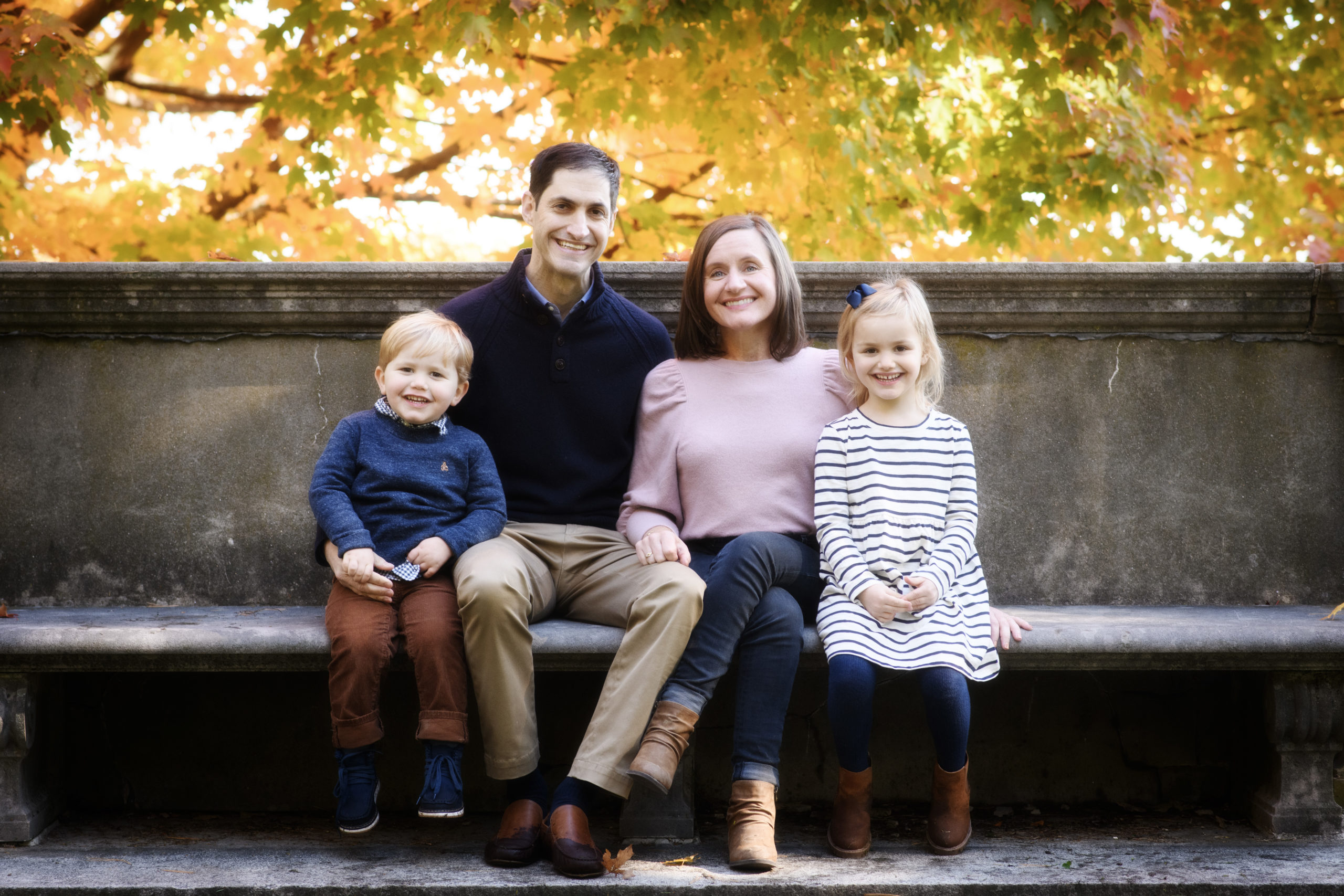 Eli's advocacy also led to significant changes, such as altering the name of Major League Baseball's "Disabled List" to the "Injured Reserve List" in 2019. He played an instrumental role in establishing the International Day of Sport for Development and Peace and ensuring the inclusion of sport in the United Nations Convention on the Rights of Persons with Disabilities.
Despite his passing in April, Eli's legacy endures through his wife, Cheri Blauwet, M.D., a 3-time Paralympian and former CAF grant recipient.
Unstoppable Award: Jeff Waldmuller
"Given to the athlete or athletes who have overcome obstacles to achieve new heights in sports and sports mentorship."
Jeff Waldmuller exemplifies resilience, determination, and inspiration. Jeff's lost his leg in a motorcycle accident, an ordeal that would have deterred many. However, he didn't let his disability define him; instead, he chose to redefine what's possible. He lives in Salt Lake City, where he works as a prosthetist, fitting and helping others regain their mobility. His profound understanding of the physical and emotional journey of amputees is a source of inspiration.
Jeff's pursuit of the Leadville 100, a grueling endurance race, was fraught with obstacles. The COVID-19 pandemic delayed his plans, but that didn't deter him. In 2022, despite falling ill with COVID-19 during the Lead Challenge races, he displayed remarkable resilience. Even after a subsequent injury that resulted in a broken clavicle, he continued to persevere, pushing himself to complete the 100-mile run. His positivity and ability to inspire others set him apart as a truly unstoppable force.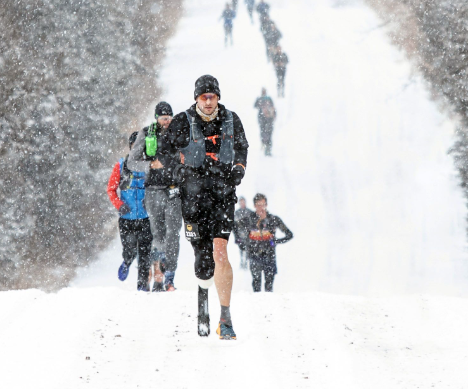 Beyond his athletic achievements, Jeff's dedication extends to helping fellow amputees regain their passion for sports. He has completed prosthetic grants for recipients and eagerly supports the Challenged Athletes Foundation (CAF) whenever possible. Jeff's commitment to improving the lives of others exemplifies the essence of the Unstoppable Award, making him not only an exceptional athlete but also a remarkable human being.
Sam Day Rising Star Award: Vivian Elison and Ivan Chaban
"A young athlete who has demonstrated commitment, dedication, and focus to meet an athletic goal."
Vivian Elison, a spirited 9-year-old athlete defies all odds despite having Spina Bifida. Vivian's commitment, dedication, and focus have propelled her to incredible achievements. Last year, she embraced the challenges of Nordic sit skiing and freestyle wrestling, representing the Bogus Basin Nordic Team and participating in four races.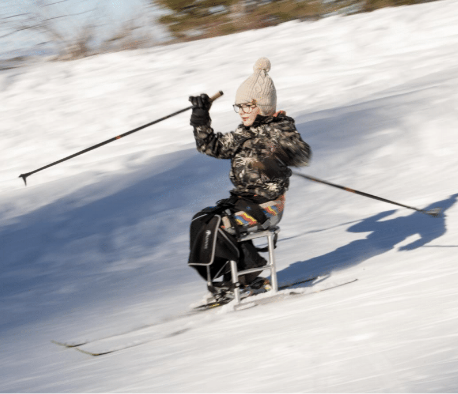 But Vivian's ambitions don't stop there; this year, she's set her sights on a new goal – conquering the Boulder Mountain Tour, a demanding 15km Nordic Ski Race. Her determination is unmatched, and she refuses to let anyone deter her from her dreams. Beyond skiing and wrestling, Vivian showcased her talent as a member of the Fighting Squirrels wrestling team, achieving an impressive 2nd place finish in one of her tournaments. Her passion for sports continues to evolve as she embarks on her journey in tennis and eagerly anticipates the start of her mountain bike racing endeavors. Vivian Elison embodies the spirit of a rising star, proving that age is no barrier to achieving athletic excellence.
Ivan Chaban, a 17-year-old junior from Ukraine, overcame a tragic accident to pursue his dreams in San Diego. His journey involved learning English, excelling in running, and discovering a passion for surfing.
Ivan Chaban's life took a tragic turn as he, alongside his mother and stepfather, was returning home from a routine grocery shopping trip in the Ukrainian town of Somy. In a heart-wrenching incident, a Russian tank unexpectedly broke away from its convoy and tragically struck them from behind. Ivan's mother miraculously escaped unharmed, but Ivan himself suffered the loss of a limb, resulting in the amputation of his leg, while his stepfather tragically lost his life.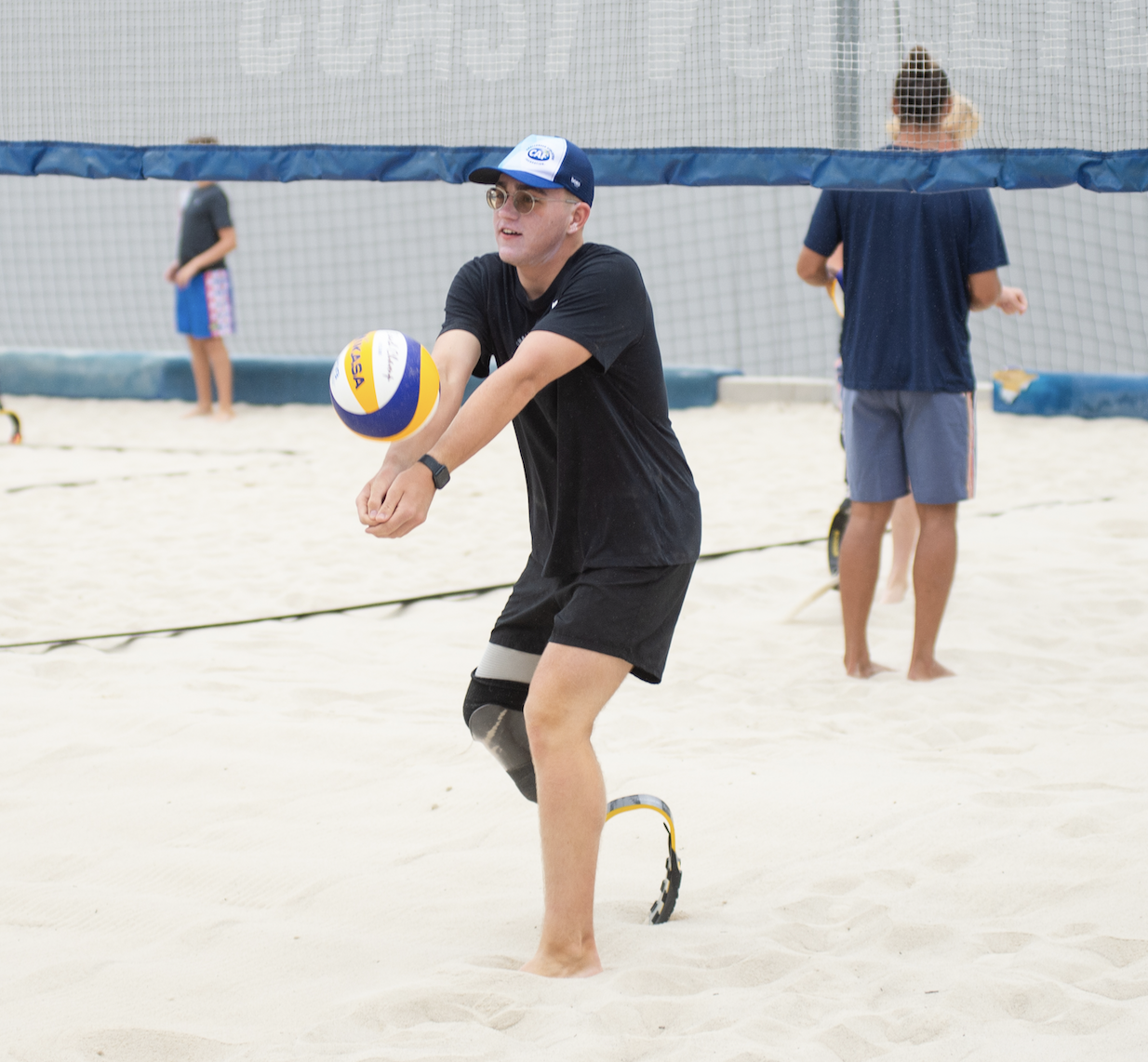 Ivan embarked on a journey of resilience and hope. He found himself in San Diego and began working with prosthetist Peter Harsch. In just six months, Ivan has adapted to a new language and become fluent in English, and is a junior at Torrey Pines High School.
Thanks to the generosity of Ossur and the Challenged Athletes Foundation, Ivan received a running prosthetic that has allowed him to embrace the freedom of running, Additionally, Ivan has discovered a passion for surfing and aspires to join the high school Surf Team.
Volunteer of the Year Award: Million Dollar Challenge Ride Leaders
Lastly, the Volunteer of the Year Award celebrated the collective efforts of the Million Dollar Challenge (MDC) Ride Leaders. These selfless individuals have played a crucial role in supporting fundraisers and challenged athletes during the 20 weeks of training and 640-mile event.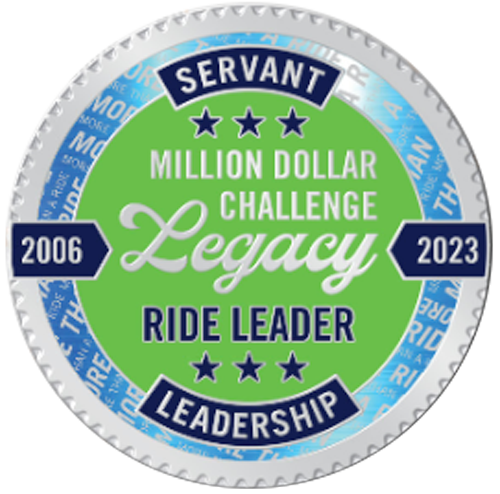 Their dedication goes beyond logistics; they embody CAF's values by providing mentorship, fostering a sense of community, and ensuring that no rider is left to struggle alone. Their commitment has positively impacted the lives of over 900 riders across 17 years.