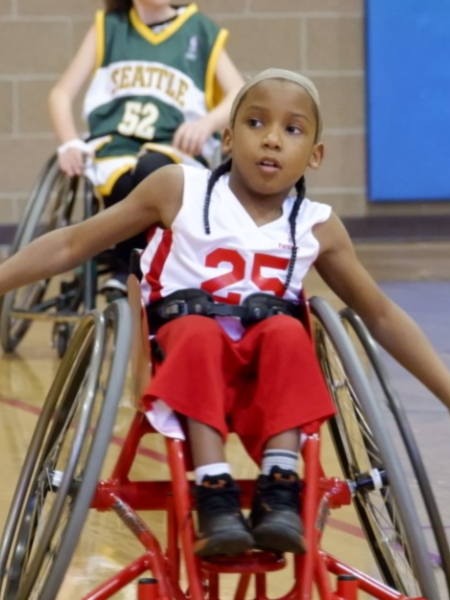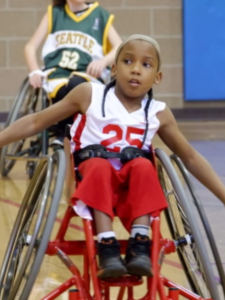 Physical Challenge: Spina Bifida
Hometown: Spokane, WA
Aiden was born in Houston, Texas and moved to Spokane, WA in 2010. He is a good helper, kind and friendly. His favorite sport is basketball and his favorite player is Steph Curry. He loves sports and is becoming better every day. He reads about sports as much as he can and likes to be a good teammate. He enjoys basketball tournaments and track meets.
His coaches worked hard with Aiden in both track and basketball, and now he is much better in his race chair going around the track and can help his basketball team by passing and scoring. He also plays really good defense, too! One day he hopes to participate in track and basketball in college. His biggest goal in sports is to Never Give Up!!



In The Media: