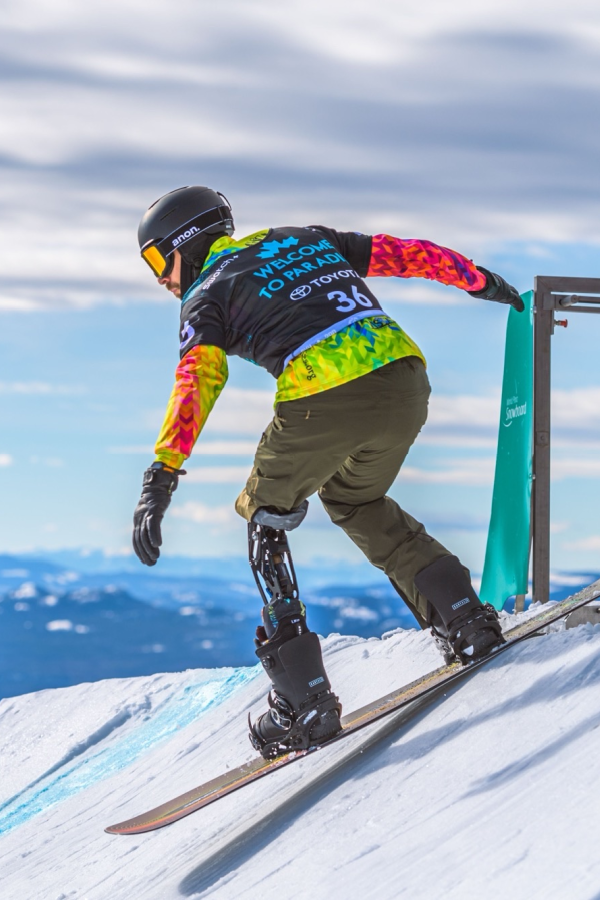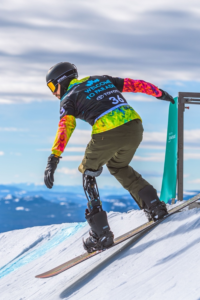 Physical Challenge: Amputee
Sports: Para snowboarding
Hometown: Santa Barbara, CA
On March 11, 2011, Andre Barbieri had a terrible snowboarding accident at Mammoth Mountain which changed his life. The accident left him with an amputated leg above the knee but it transformed Andre into a new breed of athlete, who could continue to pursue an active lifestyle.
After representing Brazil in Para triathlon for four years, Andre made the decision to focus on Para snowboarding in 2018 after finding out that his triathlon category was not going to be included in 2020 Paralympic Games in Tokyo. Andre first discovered snowboarding in 2004 while working at a resort in Colorado. He is ecstatic to represent Brazil in Para snowboarding in the 2022 Beijing Winter Games.
In The Media

Episode 10: Andre Barbieri | 2022 CAF Heroes of Sport
Paralympic Snowboarder Andre Barbieri Competes in the Sport that Cost Him His Leg | Independent.com