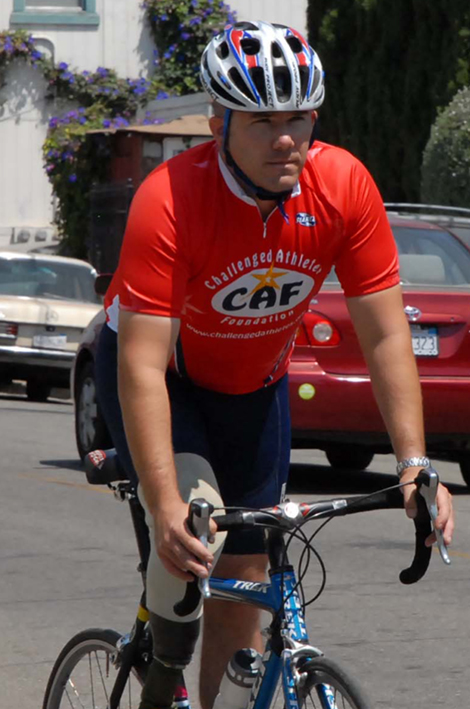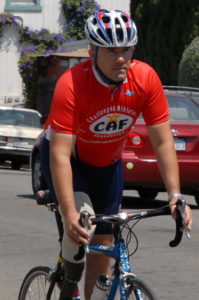 Sport: 
Cycling
Biography:
Ben Crowley was a very active road and mountain bike racer during his teenage years while growing up in Northern California.
In November 2001, Ben joined the U.S. Army and became a Combat Engineer. In August 2005, while on a vehicle patrol in Afghanistan, Ben's vehicle was struck by an IED. Ben was standing in the gunner's turret of the vehicle at the time of the blast and sustained multiple blast injuries to his legs and torso. In an effort to save Ben's right leg, salvage was attempted for four months. However, Ben's condition continued to deteriorate and the lack of prospect for ever walking again led Ben to the decision to have his leg amputated.
Soon after amputation, Ben began to make rapid progress, was nearly pain free and began walking on a prosthesis soon after.
With the support of CAF Operation Rebound, Ben is now cycling again. In October 2008, he completed the 600 mile Qualcomm Million Dollar Challenge San Francisco to San Diego, CA bike ride and plans to take part in additional cycling events in 2009.
How Does Operation Rebound Help?
Operation Rebound provides unparalleled sports opportunities and support to our troops and veterans of any branch of service and first responders who have served honorably and have suffered permanent physical injuries. Grants are awarded for event travel, lodging, entry fees, training and equipment.
How Can You Help?
Make a tax-deductible contribution to Challenged Athletes, Inc., (dba Challenged Athletes Foundation) a non-profit 501 (C) (3) organization. To make a donation, please call (858) 866-0959, send a check to the address listed below, or make a secure payment through our website: www.challengedathletes.org.