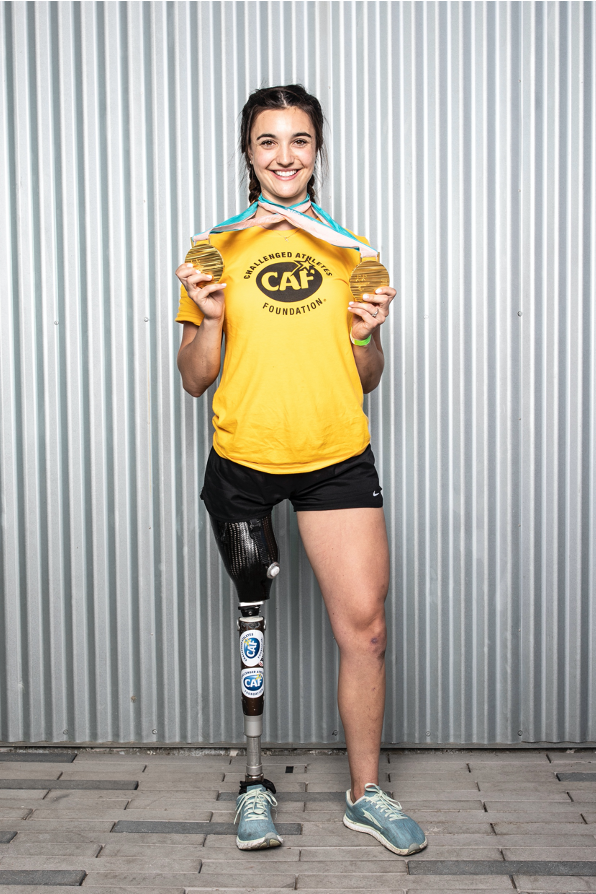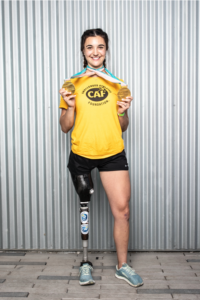 Physical Challenge: Above-Knee Amputee
Hometown: Baton Rouge, LA
Sports: Paralympic Snowboarding

Brenna Huckaby contracted Osteosarcoma at 14, resulting in an above-knee amputation. A former gymnast, Brenna turned her eye to snowboarding and after showing considerable talent, moved from Louisiana to Utah to train. Brenna competed at the 2018 Winter Paralympics, winning gold medals in both the snowboard cross and banked slalom. She is the first amputee to be featured on the cover of the Sports Illustrated swimsuit edition. She is a wife and mother of 2.
In The Media:
Team USA Halfway Between Paralympics Snowboarding Mom Of 2 Brenna Huckaby Has Plenty To Keep Her Busy