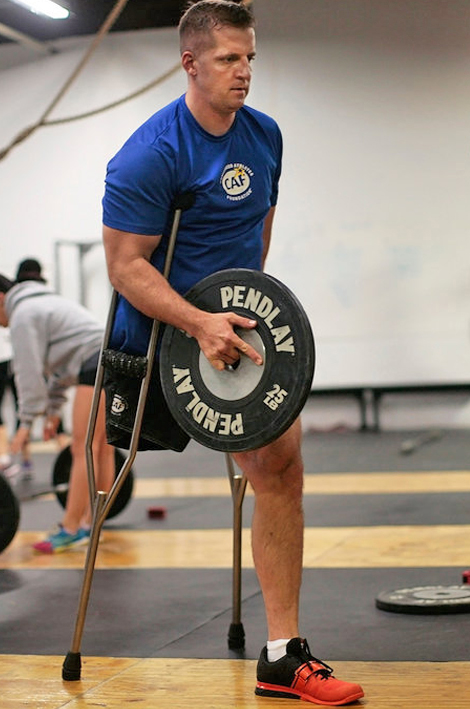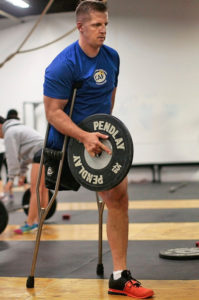 Sport: 
Cycling
Biography:
Dan Gade is a native of Minot, North Dakota. In 1997, he graduated from the United States Military Academy at West Point and had since been forward deployed to both Korea and Iraq.
Dan was twice wounded in Iraq. The second time he was wounded, on January 10, 2005, Dan lost his right leg above the knee from an IED blast. Dan was an avid athlete prior to his injury, competing in marathons and triathlons. After a lengthy hospitalization and extensive rehabilitation, Dan began competing once again. He now competes in endurance sports throughout Georgia and the Southeast with the use of a handcycle and racing chair. Dan remains on active duty and is currently an instructor at West Point.
"Operation Rebound has purchased incredible equipment for me, so that I can compete at the very top level of triathlon."-Dan Gade
Your generosity and support gives Dan the opportunity to continue participating in endurance sports and heal through an active lifestyle.
How Does Operation Rebound Help?
Operation Rebound provides unparalleled sports opportunities and support to our troops and veterans of any branch of service and first responders who have served honorably and have suffered permanent physical injuries. Grants are awarded for event travel, lodging, entry fees, training and equipment.
How Can You Help?
Make a tax-deductible contribution to Challenged Athletes, Inc., (dba Challenged Athletes Foundation) a non-profit 501 (C) (3) organization. To make a donation, please call (858) 866-0959, send a check to the address listed below, or make a secure payment through our website: www.challengedathletes.org.