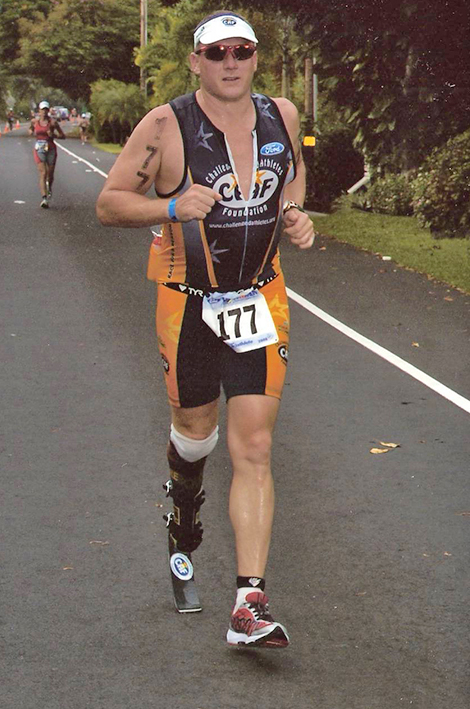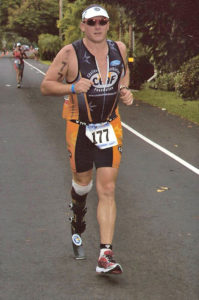 Sport: 
Triathlon
Biography:
David Rozelle, a below-knee amputee, is an icon, resource and inspirational figure for American service members injured in recent conflicts.
While in Iraq, commanding 140 troops of the 3rd Armored Cavalry Regiment, Dave lost part of his right leg when a landmine exploded under his Humvee.
When Dave was evacuated home, he began a year-long rehabilitation process. Within eight months he participated in his first triathlon, completing the CAF San Diego Triathlon Challenge in 2004, and became a proud CAF supporter. A year to the day from his injury, Dave once again assumed command of his unit and deployed to Iraq, becoming the first service member to return to a combat command in modern times.
Dave was the inspiration behind CAF Operation Rebound and serves as a role model and mentor for the program. He represented CAF at the Ford Ironman Coeur d'Alene and was recognized with the Ford Ironman Everyday Hero Award. Afterwards, Dave was driven to conquer the 2006 Ironman Triathlon World Championship in Kona. In Hawaii he improved his time by more than an hour, finishing in 12:46:26. Dave remains on active duty and continues to inspire other injured service members to find and use the healing power of sports.
"CAF opened the door for me to continue being an athlete."-David Rozelle
The generosity of supporters like you continues to provide Dave and other injured service members opportunities to heal through sports.
How Does Operation Rebound Help?
Operation Rebound provides unparalleled sports opportunities and support to our troops and veterans of any branch of service and first responders who have served honorably and have suffered permanent physical injuries. Grants are awarded for event travel, lodging, entry fees, training and equipment.
How Can You Help?
Make a tax-deductible contribution to Challenged Athletes, Inc., (dba Challenged Athletes Foundation) a non-profit 501 (C) (3) organization. To make a donation, please call (858) 866-0959, send a check to the address listed below, or make a secure payment through our website: www.challengedathletes.org.