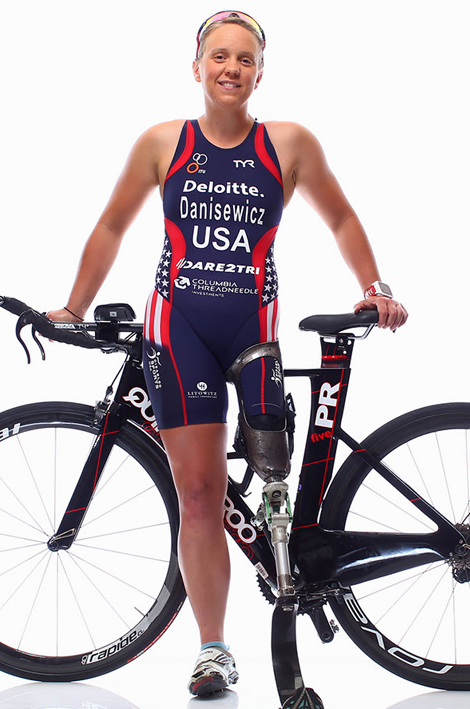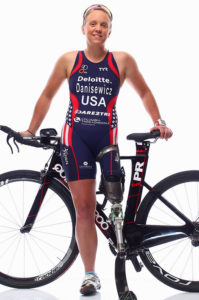 Sport: 
Triathlon
Biography:
Hailey was diagnosed with osteosarcoma in her left leg when she was 12.  After a year of chemotherapy and several surgeries, she made the decision to have her leg amputated at the age of 14. Though she was always active in sports, Hailey did get her start in triathlon until 2011, when a friend convinced her to complete a sprint distance race.
Never one to turn down a challenge, Hailey was fit for a running leg and a cycling leg and started to train for her first race, which she completed in July of that year.  Crossing that first finish line was enough to get her hooked, and she has been racing ever since.
In 2012, Hailey was awarded a grant through CAF for a new road bike.  A few months later, she competed in the Paratriathlon National Championship where she placed second in the TRI-2 category.  She is currently training for the 2012 ITU World Championship in October, and won gold in the debut of Paratriathlon at the 2016 Paralympics in Rio de Janeiro.