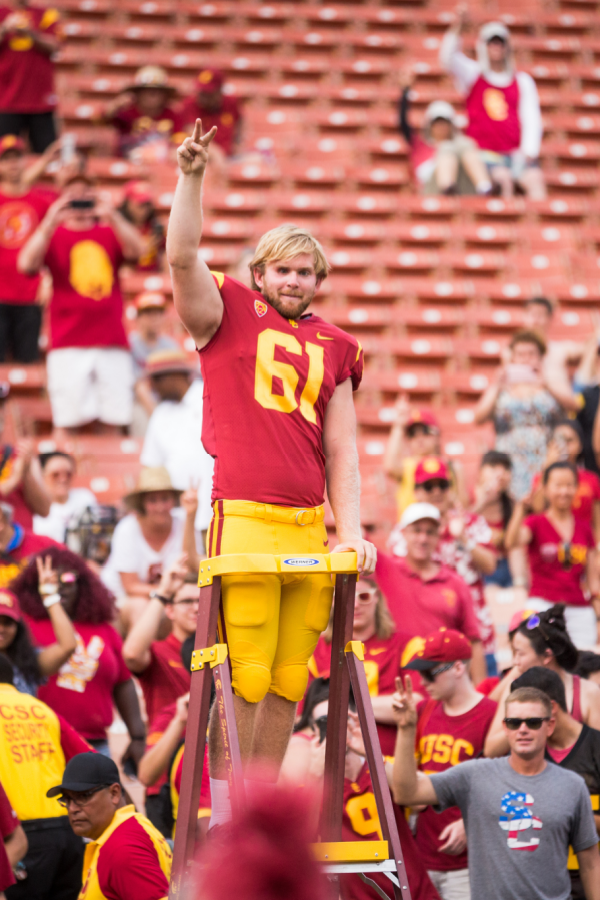 Physical Challenge: Visually Impaired
Sports: Football, Golf
Jake Olson was born with retinoblastoma, a rare cancer that required doctors to surgically remove both of his eyes by the time he was 12. Through that devastation as a child, Olson learned a hard, valuable life lesson about being battle-tested, and it's stuck with him ever since. By the time Jake was a high school junior he had enough of being on the sidelines. He taught himself to excel at the only position he could play without sight — long snapper. A teammate would guide Olson onto the field and square his hips, and the kicker clapped to let Olson know how far back to snap the ball. Olson earned a starting spot on the varsity squad.
A huge USC fan growing up in California, Olson simply refused to give up on his dream of playing football for his beloved Trojans. Ever resilient, he adapted and went on to be the long snapper for USC and making history as the first fully blind athlete to play collegiate football. Olson, graduated from USC in May with a bachelor's degree in business administration.
In The Media