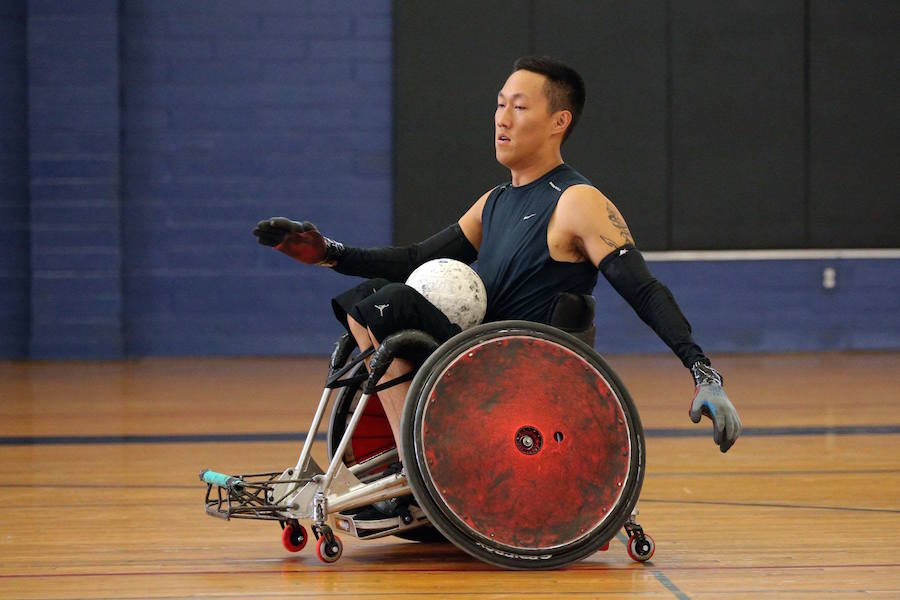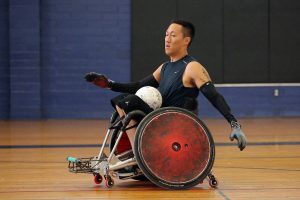 Physical Challenge: Paraplegic
Sport: Wheelchair Rugby
Hometown: San Diego, California
A wheelchair rugby player for San Diego, James is also a speaker, mentor, and works for Challenged Athletes Foundation.
Life changes in an instant. Right before his senior year of college, a simple dive during a mud race left James with a shattered cervical vertebrae. Paralyzed and left face down in the water, several waves of contestants trampled over James before someone noticed and finally dragged him out.
Fortunately, James discovered wheelchair rugby. Rugby provided a medium where James could focus on his abilities and strengths instead of his losses while surrounded by likeminded peers. This attitude eventually bled out into the rest of James' life and reminded him to keep his head up and always focus on what is possible.
James is a mentor through CAF's Project Next, an active community volunteer through San Diego Adaptive Sports and Recreation, and disability opportunity advocate at San Diego State University.
James holds back to back Division II National Championship titles with his team, San Diego Sharp Edge, currently ranked 4th in Division I.  James received his first invite to the Paralympic Selection Camp in 2016.

In the Media:

Challenged Athletes Live Q&A with Bob Babbitt: Episode Twelve | James Sa