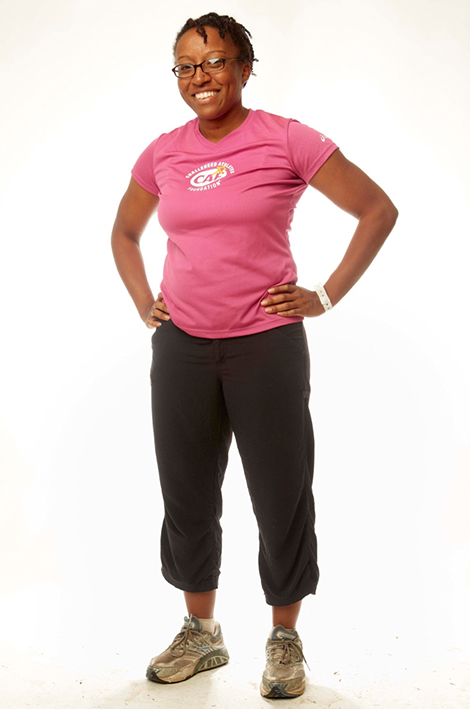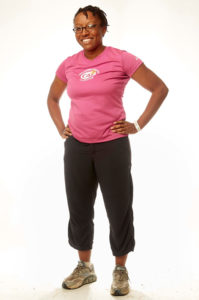 Sport: 
Triathlon, Marathon
Biography:
Jasmine was born and raised in Chicago, IL and attended the Thayer School of Engineering at Dartmouth College. In 2003, Jasmine enlisted in the U.S. Navy and in 2005 she was commissioned as an Ensign and served as a Civil Engineer Corps Officer.
In February 2008, Jasmine received deployment orders to Afghanistan where she served until December of that year. While serving in Afghanistan, Jasmine was stricken with an autoimmune disease that attacked her nervous system and impaired her mobility.
In 2011, Jasmine was introduced to CAF Operation Rebound. Since then she has participated in two triathlons and completed the 2011 Las Vegas Rock-N-Roll Half Marathon.
Jasmine now lives in Berkley, CA and will attend U.C. Berkley to pursue a PHD in Mechanical Engineering.
"CAF Operation Rebound gave me the confidence that I can still be an athlete and participate in all the sports as I did before."-Jasmine Gipson
The generosity of supporters like you has given Jasmine the opportunity to overcome her challenges.
How Does Operation Rebound Help?
Operation Rebound provides unparalleled sports opportunities and support to our troops and veterans of any branch of service and first responders who have served honorably and have suffered permanent physical injuries. Grants are awarded for event travel, lodging, entry fees, training and equipment.
How Can You Help?
Make a tax-deductible contribution to Challenged Athletes, Inc., (dba Challenged Athletes Foundation) a non-profit 501 (C) (3) organization. To make a donation, please call (858) 866-0959, send a check to the address listed below, or make a secure payment through our website: www.challengedathletes.org.