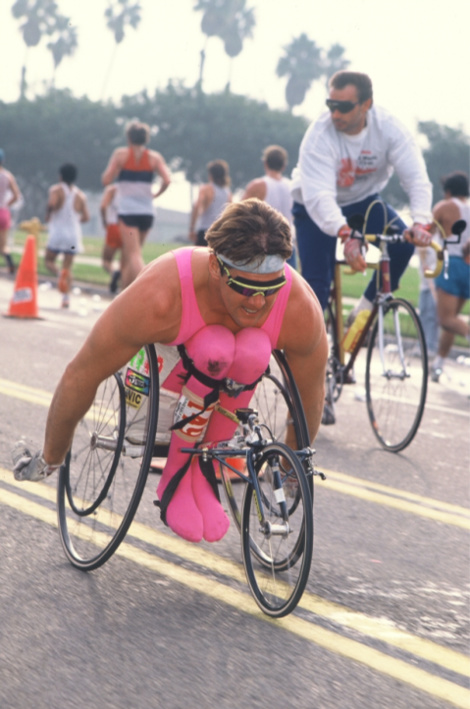 Physical Challenge: Paraplegic
Sport: Wheelchair Racing
Jim Knaub was an Olympic Trials pole vaulter who made it to the semifinals in 1976. He was paralyzed in 1978 when he was hit by a car while on his motorcycle. Jim embraced wheelchair racing, brought his dynamic personality and flair to the sport, and was not afraid to be the bad guy – to wear the black hat – in order to create media for this new sport.
His crash at upwards of 50 miles per hour at the Boston Marathon in a four-wheeled racing chair made it on every news outlet and led to more TV coverage of the sport. He has won the Boston Marathon 5 times, the LA Marathon 3 times, and at one point held every world record from 5k through the marathon.
He was the first wheelchair athlete to grace the cover of Competitor Magazine and he felt his real victories were the paralyzed people he motivated to get back into life after trauma.


In The Media:

Challenged Athletes Live Q&A with Bob Babbitt: Episode Thirty One | Jim Knaub