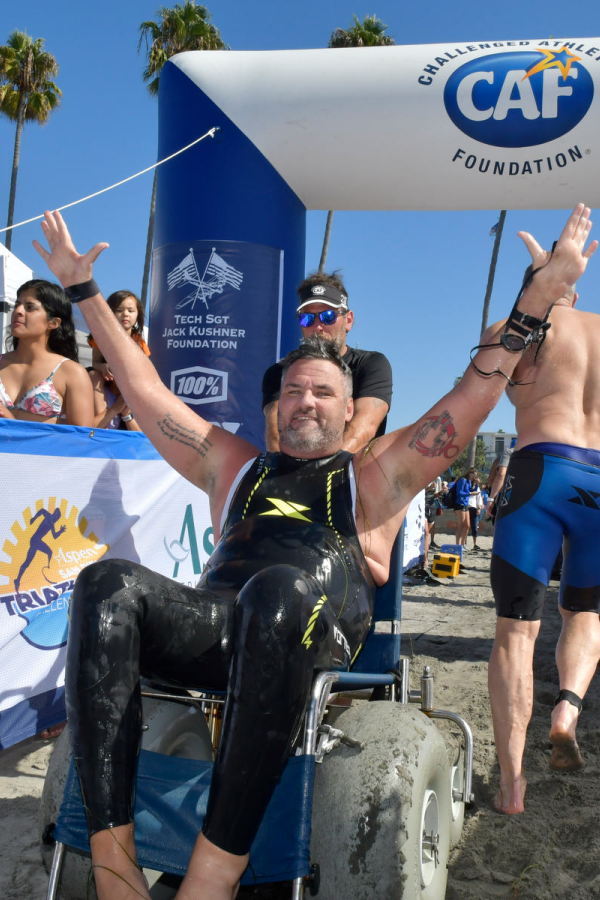 Physical Challenge: Paraplegic
Sports: Paratriathlon, swimming
At the age of 16, Joe McCarthy became paralyzed after flying off his surfboard in shallow water, crashing into a sandbar headfirst and breaking his neck.
Through the Challenged Athletes Foundation, Joe was able to get back into the ocean again in 1999 and became a three-time Paralympic swimmer, a triathlete and a head swimming coach for Coronado Aquatics Club in CA. He is heavily involved in his local community, helping to raise money to build a state-of-the-art aquatics center which serves as a sanctuary for people suffering from traumatic injuries and debilitating illness.
Joe is one of 24 contributing writers of the new book, TRIing Times: Stories of Tragedy and Triumph From Triathletes Around The World and is currently selling 500 autographed copies with proceeds supporting CAF.
In The Media