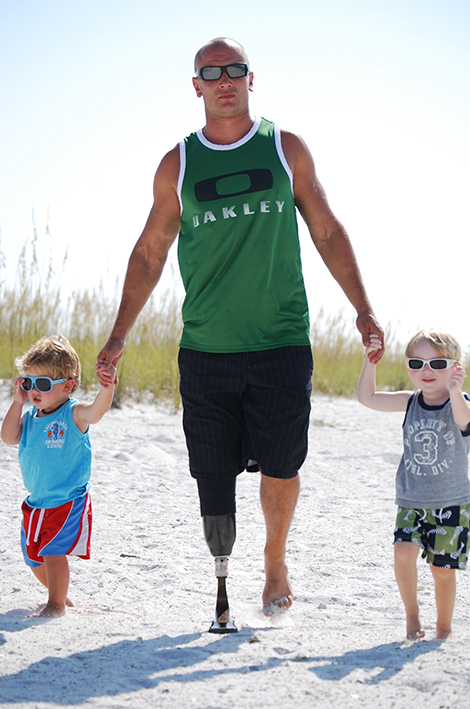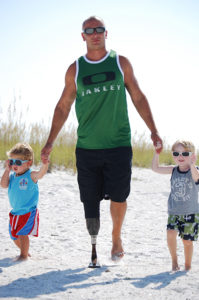 Sport: 
Triathlon
Biography:
Joseph Kapacziewski was born on November 30, 1982.
He grew up on a small farm in Durham, CT with his older sister Erin and younger brother Randy. As a child, Joe enjoyed being outdoors with his siblings. After his parents' divorce, Joe, Erin, Randy and their father Bill moved to Fredricksburg, TX. Tragically, when Joe was 12 years old, his father was killed in a car accident. After their father's death, the Kapacziewski children moved back to CT where they lived with their grandparents.
Joe attended Bristol Eastern High School where he played football and later developed a passion for wrestling. After graduating high school in the summer of 2001, Joe enlisted in the United States Army and began his military career as a U.S. Army Ranger.
During his time with the Rangers, Joe deployed to both Afghanistan and Iraq three times, respectively. While deployed to Iraq on his fifth combat tour, Joe was severely injured by a grenade blast. Joe's injuries included a severed median nerve and brachial artery in his right arm, deep tissue wounds on his hip, and shattered bones in his right leg.
Joe endured 42 surgeries to his right leg while Joe was recovering from wounds at Walter Reed Medical Center in Washington, D.C. After the many surgeries, Joe decided that his right leg would not be able to support the active lifestyle that he wanted to lead and in April 2007 he decided to have his leg amputated. Since the amputation, Joe has completed
an urbanathlon, three triathlons, and multiple other races. Joe remains on active duty with his Ranger Battalion as a squad leader.
How Does Operation Rebound Help?
Operation Rebound provides unparalleled sports opportunities and support to our troops and veterans of any branch of service and first responders who have served honorably and have suffered permanent physical injuries. Grants are awarded for event travel, lodging, entry fees, training and equipment.
How Can You Help?
Make a tax-deductible contribution to Challenged Athletes, Inc., (dba Challenged Athletes Foundation) a non-profit 501 (C) (3) organization. To make a donation, please call (858) 866-0959, send a check to the address listed below, or make a secure payment through our website: www.challengedathletes.org.