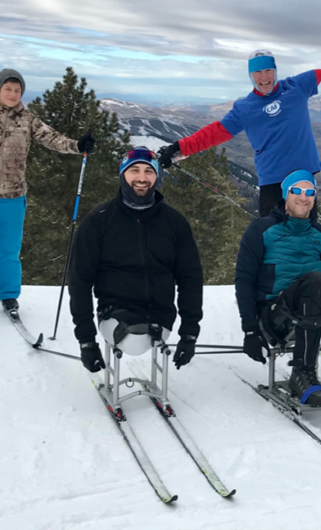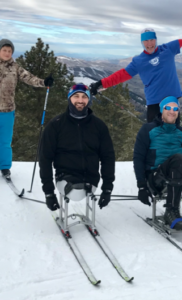 Physical Challenge: Bilateral Amputee
Hometown: Glendale, AZ
Sports: Cycling, Sled Hockey, Nordic Skiing
Josh Sweeney grew up playing competitive sports, however his favorite was hockey, which he played throughout high school. Josh served in the military in the Marine Corps as a Sergeant. In October of 2009, he stepped on an improvised explosive device (IED) while serving in Nowzad, Afghanistan and as a result, he became a bilateral amputee.
During his rehabilitation, Josh was introduced to adaptive sled-hockey and was immediately hooked. He went on to play for the San Antonio Rampage, a club sled hockey team as well as a three-time U.S. National Sled Hockey team member and captain. He currently competes in Nordic skiing, enjoys wheelchair basketball and cycling.
In The Media:
US Paralympic Gold Medalist Josh Sweeney's Pursuit to Heal Through Sport
Challenged Athlete Josh Sweeney earns inaugural Tillman Award | KUSI News