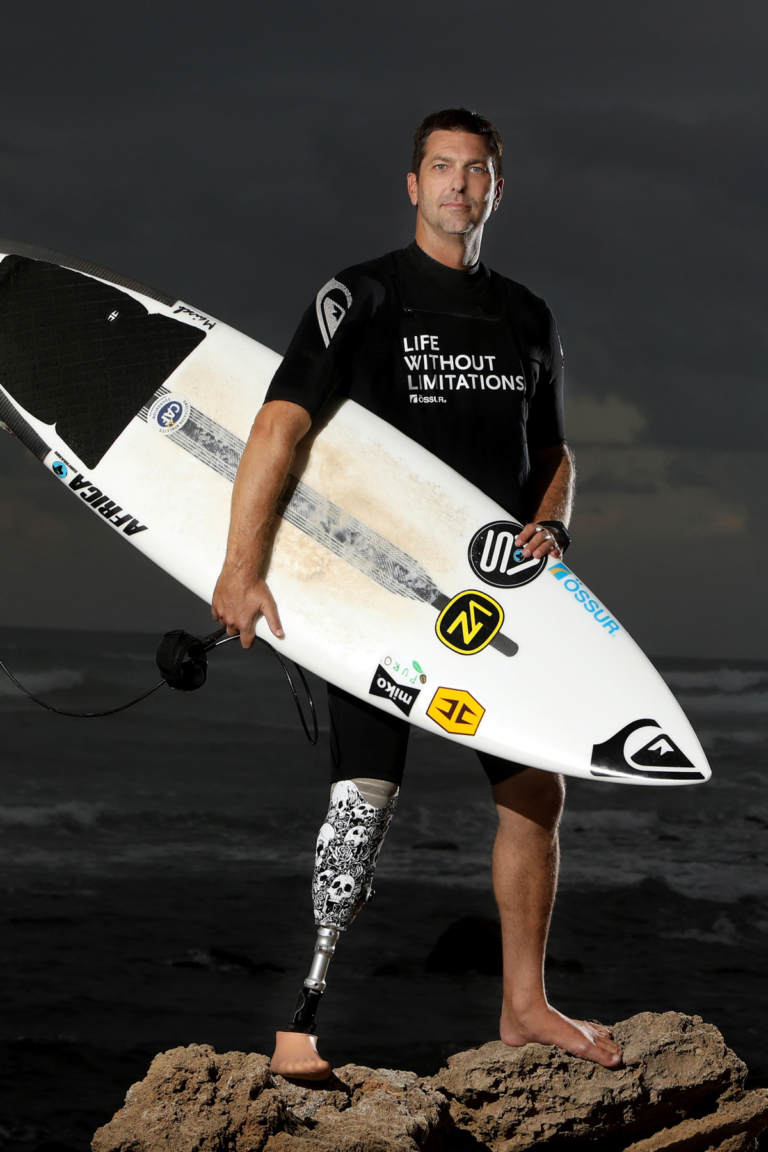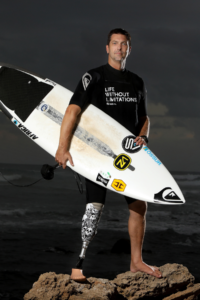 Physical Challenge: Amputee
Sports: Adaptive Surfing
Born in Durban, South Africa, Jean Paul (JP) has spent most of his life in East London. He's always loved the sea but officially started surfing when he was 14. When not in the water, he's made a living as a professional photographer for the last 24 years. Through his work & surfing he has been fortunate to travel much of the globe.
On May 23, 2009 JP was involved in a hit-and-run collision while on his motorcycle. The damage was irreparable and the bottom half of his right leg had to be amputated But that didn't stop him from getting back in the water. JP learned to ride waves with a prosthetic and was back on board within a year.
In 2010 JP was invited to enter the adaptive athletes division in the WSA West Coast Championships held in California and he won first place. In 2011 he returned to Huntington Beach to reclaim his position and in September of 2015 he surfed the inaugural ISA World Adaptive Championships held in San Diego, CA and narrowly missed a medal by coming 5th overall. Since then he has competed and medaled in many surf events. With grit and resolve, JP is currently ranked #1 in the world by the ISA in his division based on past achievements.