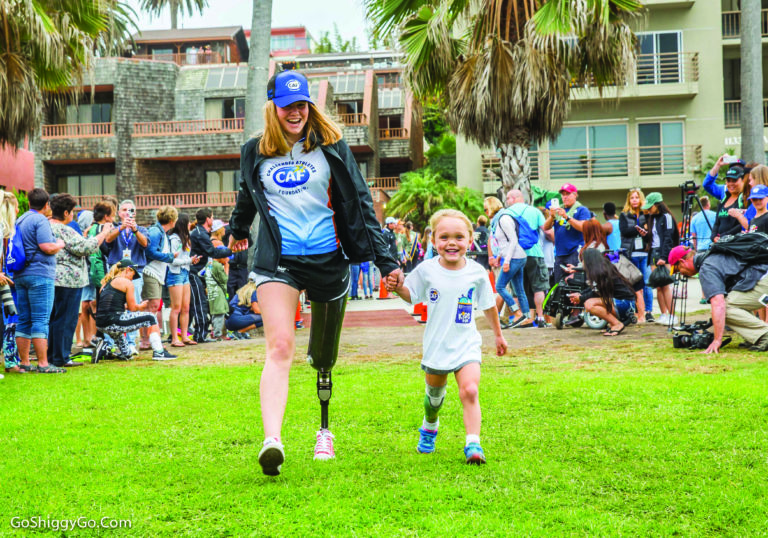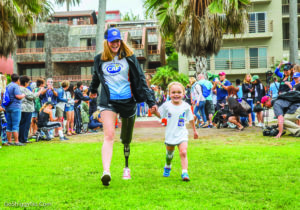 Physical Challenge: Above Knee Amputee
Hometown: Farmington, CT
Sports: Swimming, Running, Skiing, & Sailing
In 2012, two months after her tenth birthday, Kelly Ray was diagnosed with osteosarcoma. After 10 months of intensive chemotherapy and six surgeries including the amputation of her left leg through the knee, she quickly resumed her busy schedule. She finished Chemo in May and walked the survivor lap at Relay for Life on her new prosthetic leg a week later. A month later, she attended her first CAF mobility clinic in New York City. This clinic changed her life. After that, Kelly had a busy summer sailing and riding her bike with friends.
CAF remains a part of Kelly's life and helps her accomplish her goals. She swam on her high school's Varsity Swim and Dive team against able bodied competitors. She also competes adaptively in swimming, skiing and sailing. Kelly has proudly run for team CAF in several 5K races. She uses a special running knee granted by CAF in order to remain an active and healthy teenager. One of the most important things CAF gave to Kelly was an amazing "family." Today Kelly tackles her opportunities thanks to the support and inspiration she found through CAF. She has gone scuba diving, zip lining, hiking, climbed a Mayan temple, swam with nurse sharks and competed in the CAF San Diego Triathlon Challenge multiple times. Kelly is now a first-year student at the University of North Carolina.
In The Media:

Challenged Athletes Live Q&A with Bob Babbitt: Episode Twenty Eight | Kelly Ray + Breezy Bochenek