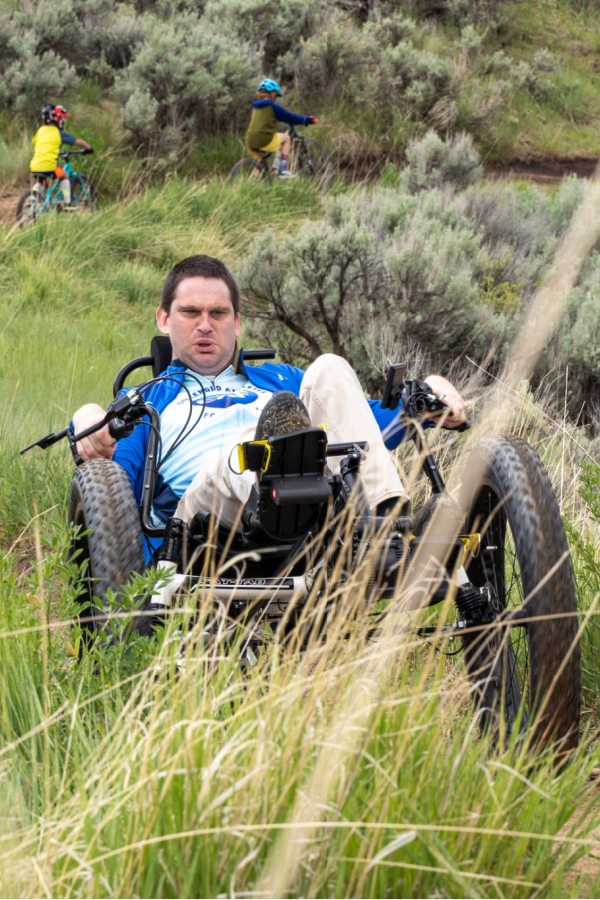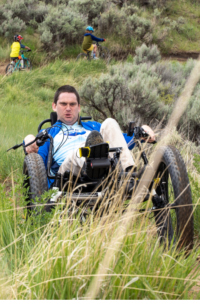 Physical Challenge: Cerebral Palsy + Coordination Challenges
Hometown: Ontario, Oregon
Sports: Mountain Biking + Sled Hockey
Lance Pounds is a successful attorney in the Boise area focusing on estate and Medicaid Planning. Lance grew up on his family farm and despite his physical limitation, he drove tractors, rolled hay bales, and fed the farm cows. He spent his youth snowmobiling, petting the neighbor's bobcat, and hiking to lookouts and waterfalls with his family in Ontario, Oregon.
As a member of Idaho's adaptive sports community, Lance connects with other athletes through shared experiences. He has explored new sports in scenic Idaho including hockey, curling and Nordic skiing. 
Now, through a grant from CAF Idaho, Lance is the proud owner of an electric-assist recumbent trike that allows him to cruise the local greenbelt or plow through the foothills alongside other mountain bikers with ease.  As Lance continues to find new ways to connect with the outdoors, he devotes much of his time to mentoring other adaptive athletes, especially those with challenges similar to his own. 
"I hope to be around to comfort them and tell them they're not alone," Lance says. "With forests and Idaho deserts as our background during a CAF adventure, we'll find something much more than what we've lost." – Lance Pounds
In The Media:
Lance Pounds | CK Quade Law PLLC