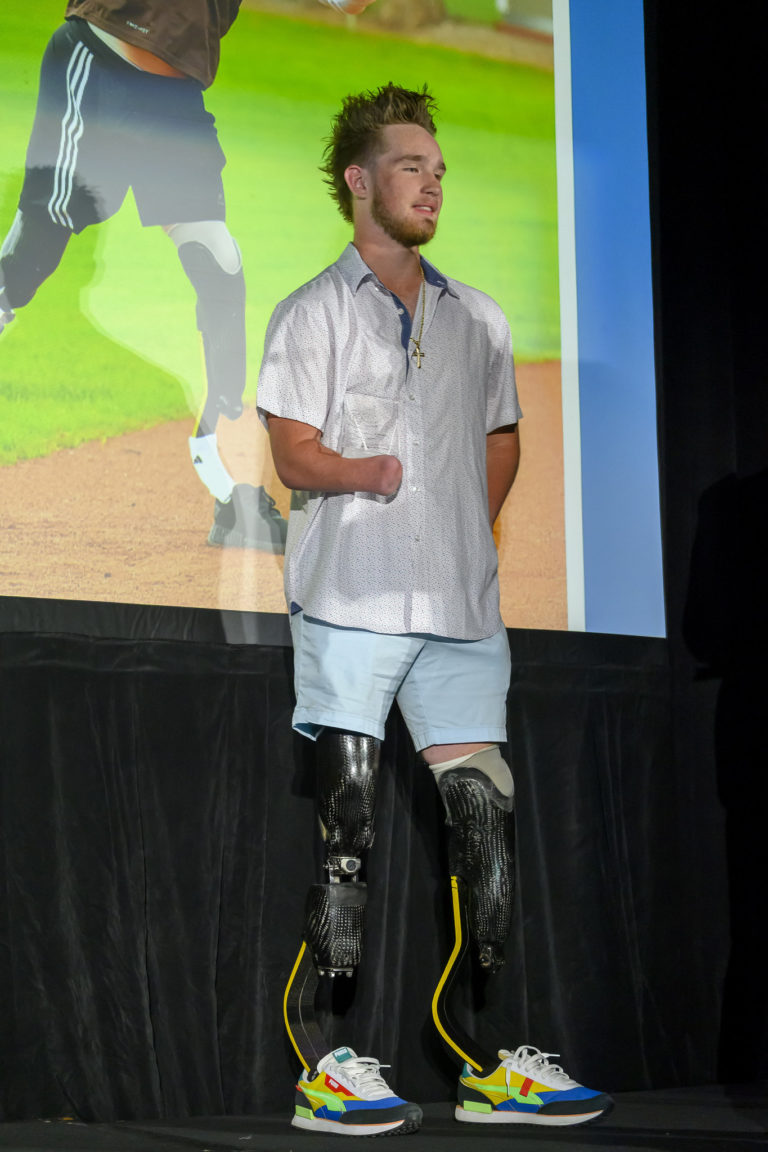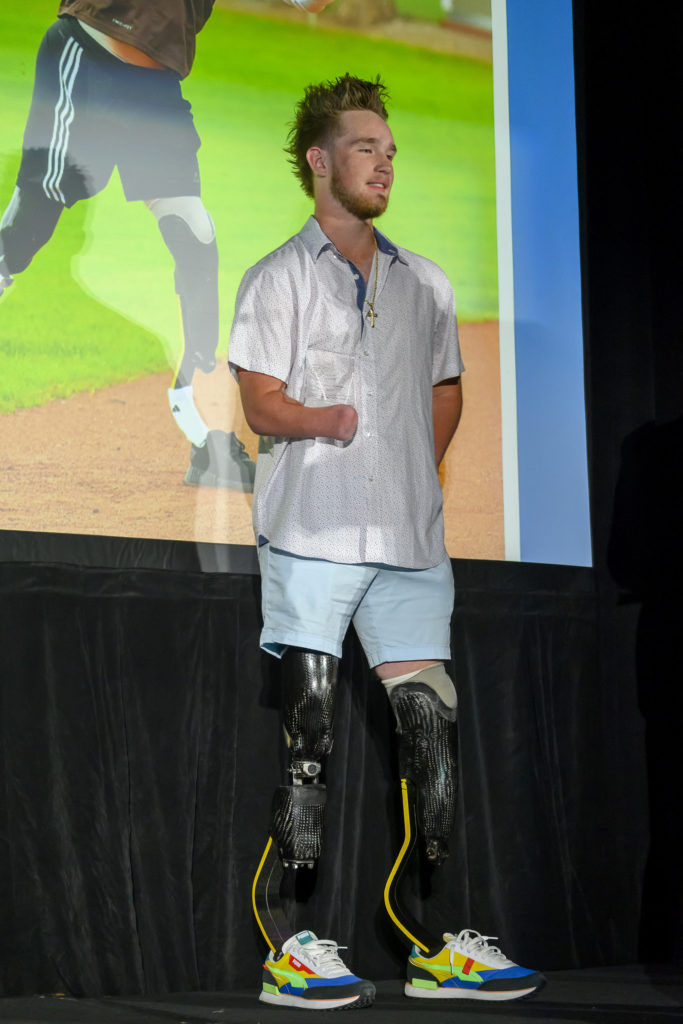 Physical Challenge: Below Elbow Amputee, Bilateral Below Knee Amputee
Sports: Baseball, Basketball, Sitting Volleyball
Hometown: Elizabeth, IN
Landis Sims was born December 10, 2005. He was born limb deficient, missing his hands and lower legs. Landis quickly showed those around him that he was a determined and capable child. No "missing" part was going to hold him back. Landis' passion for sports, especially baseball, became very evident when he was three years old. He started playing basketball at three with able bodied kids and started baseball at four years old. He was very excited to show off his hitting skills and did so by switch hitting in his first game. He quickly started eliminating any doubt others had of his ability to play baseball and to play with his peers.
Landis has always lived by the motto, "Just watch me." He makes believers of what he can accomplish by his actions. Anyone that doubts him just need to watch him. He has continued to participate with his peers in baseball and basketball through hard work, determination, and support of organizations like CAF. Landis has even earned the respect of the New York Yankees and was able to show off his hitting skills while taking batting practice with the Yankees during Spring Training. Landis also threw out the first pitch at a Yankee game and has represented the Yankees in the MLB Draft. Landis was recently granted Össur Running Legs by CAF and MLB Network in 2020 which will help him continue working towards his dream of playing high school baseball.
"I am only legally handicapped, not physically." – Landis Sims
"I was chosen for the baseball all-star team this year. My dream is to be a professional baseball player for the NY Yankees."
In The Media:
Landis Sims Granted Össur Running Legs by CAF and MLB Network
Landis: Just Watch Me Documentary
Landis Sims shows how opportunities are endless being a quadruple amputee | Kusi News
MLB: The Kid Born Without Limbs Whom The Yankees Call An Inspiration | SI NOW | Sports Illustrated