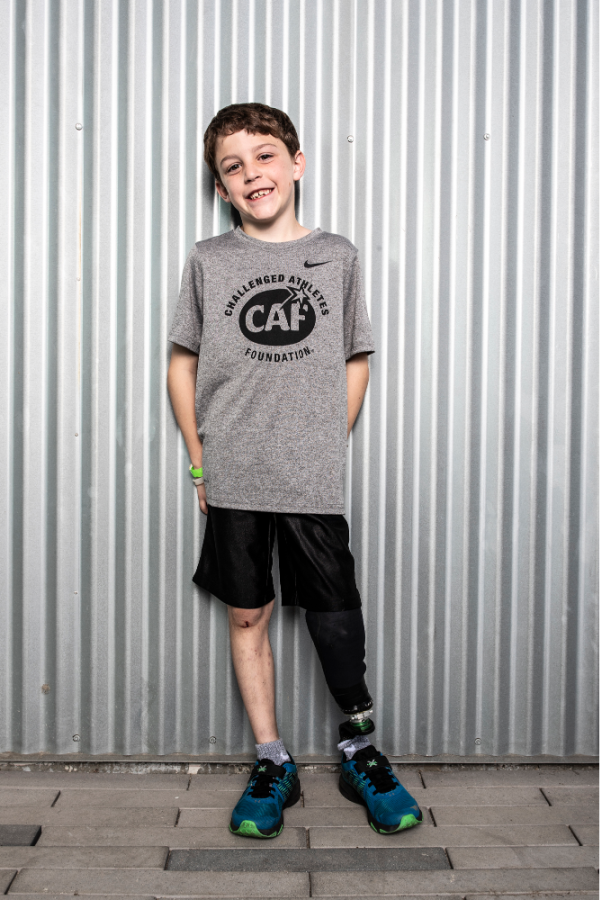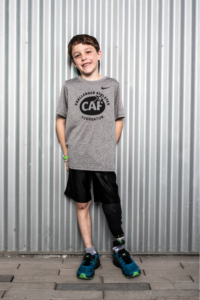 Physical Challenge: Below Knee Amputee
Sports: Baseball, Running
Hometown: New Jersey
Logan is a very active boy who was born as below the knee amputee as a result of amniotic band syndrome. Since receiving his first prosthetic leg at the age of 9 months, he has been in constant motion. Logan loves to compete in both able bodied and adaptive sports.
Despite several surgeries, he has been playing baseball since the age of 5 on both his town's recreational and travel baseball teams. He plays 2nd base for his year-round travel baseball team, the Jersey State Bombers, as well as competes with the North Jersey Navigators Paralympic Sports Team. Because of CAF, Logan is able to be in the best running leg that allows him to run super-fast and continue to crush his goals!
When not playing on the diamond or practicing in the backyard, he is out running with his Mom and Poppop. He has competed in several races in his community. He also is a part of his town's Running Club and Recess Runners at his elementary school. Logan's current running goal is to beat his Poppop in a 5K…because he can already beat his Mom!
Logan had the privilege of meeting a CAF staff member at the Össur Running Clinic in Louisville, KY in 2017. He was invited to attend the Aspen Medical Products San Diego Triathlon Challenge in 2017 and received a 2018 grant for an Össur running foot through CAF's grant program. Now he will be equipped to run even further and faster than his running family members! Most importantly, he will continue to be the active, sports-loving kid that he was always meant to be.
In The Media:
Challenged Athletes Live Q&A with Bob Babbitt: Episode Thirty Nine | Logan Seitz and Family