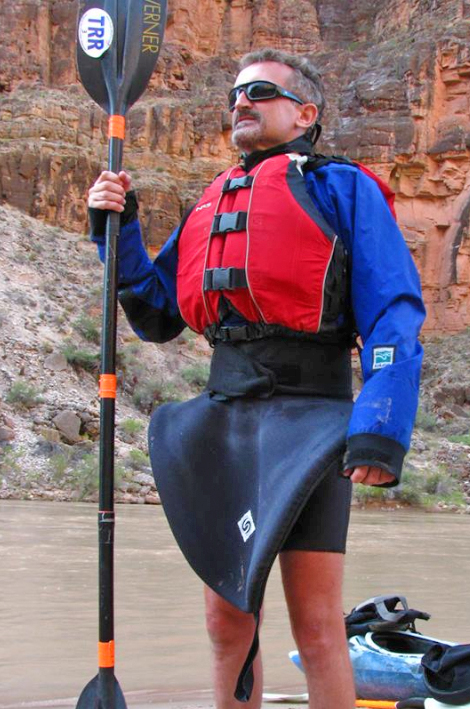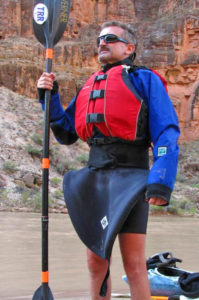 Sport: 
Kayaking
Biography:
Lonnie is an Indiana native and U.S. Navy veteran submariner. In 1997, Lonnie was blinded by a gunshot when he was accidently shot by his friend while hunting.
Lonnie told his friend, 'If I don't make it, tell my kids I love them." Bedwell has three daughters, then aged 5, 9 and 11. With his eyes gone, Lonnie burned the vision of his children's faces into his mind.
Lonnie refused blind rehabilitation until his daughters were grown. He would have had to go to Chicago, a 10-hour round trip by car: Too much time away from his kids.
In 2010, Lonnie started to participate in adaptive sports. He became very active in kayaking and hiking. So thereafter, Lonnie was introduced to CAF Operation Rebound. With CAF's support, Lonnie has been able to participate in numerous kayaking events and climb Mt. Kilimanjaro.
"CAF Operation Rebound has helped me make my dreams a reality." – Lonnie Bedwell
The generosity of supporters like you has given Lonnie the opportunity to reach new heights.
How Does Operation Rebound Help?
Operation Rebound provides unparalleled sports opportunities and support to our troops and veterans of any branch of service and first responders who have served honorably and have suffered permanent physical injuries. Grants are awarded for event travel, lodging, entry fees, training and equipment.
How Can You Help?
Make a tax-deductible contribution to Challenged Athletes, Inc., (dba Challenged Athletes Foundation) a non-profit 501 (C) (3) organization. To make a donation, please call (858) 866-0959, send a check to the address listed below, or make a secure payment through our website: www.challengedathletes.org.