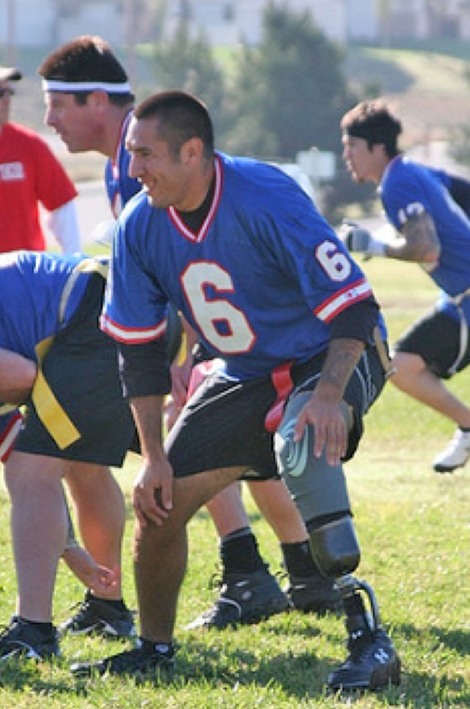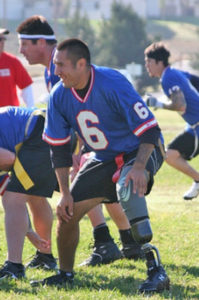 Sport: 
Triahlon, CrossFit
Biography:
Mike was born and raised in Los Angeles, CA. His parents divorced when he was 3 years old. When Mike was 8 years old, his mother Debbie was diagnosed with cancer and died the following year. Mike and his two brothers were then raised by their Aunt.
Upon high school graduation, Mike enlisted in the United States Army. After completing basic training,he joined his infantry unit at Fort Hood, TX and began to quickly rise through the ranks. During a combat tour in Iraq, Mike sustained a severe injury to his right leg when two IEDs simultaneously detonated beneath the truck he was riding in.
After 9 months of unsuccessful limb salvage, Mike decided to have his leg amputated so that he could continue to lead an active lifestyle.
Today, Mike is retired from the Army and is very active in a number of sports from Crossfit to triathlon.
"I want to inspire others."-Mike Gallardo
Mike has overcome many challenges in his life. Your generosity and support continues to give Mike the opportunity to overcome his injuries through sports and inspire others to lead active lifestyles.
How Does Operation Rebound Help?
Operation Rebound provides unparalleled sports opportunities and support to our troops and veterans of any branch of service and first responders who have served honorably and have suffered permanent physical injuries. Grants are awarded for event travel, lodging, entry fees, training and equipment.
How Can You Help?
Make a tax-deductible contribution to Challenged Athletes, Inc., (dba Challenged Athletes Foundation) a non-profit 501 (C) (3) organization. To make a donation, please call (858) 866-0959, send a check to the address listed below, or make a secure payment through our website: www.challengedathletes.org.