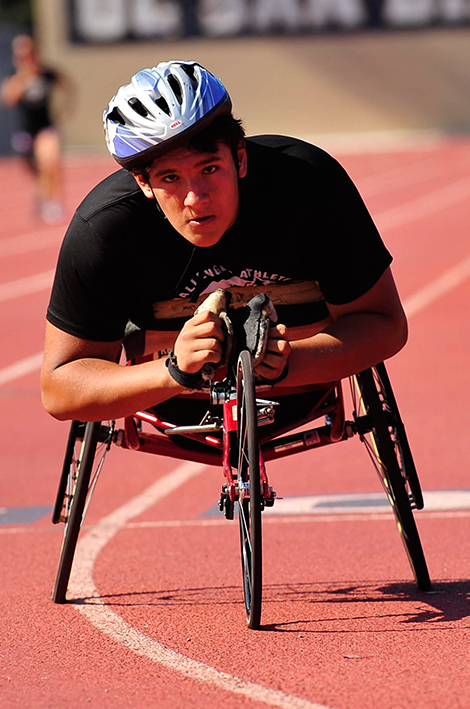 Sport: 
Track and Field, Cycling
Biography:
"Participating in wheelchair sports is the best thing that ever happened to me because I can play sports and compete just like everyone else.  Wheelchair sports are great and they make me feel like a regular kid.  I love to compete and I love to win. "
Miguel was born without legs.  Since he was three, Miguel participated in different sports at the Princeton Family YMCA.   Through the local track team, the Navigators, Miguel was able to start participating at my first National Junior Disability Championship held in Spokane, Washington, July 21-28, 2007. After that experience, Miguel participated every year in the Nationals.  Last summer, 2015, Miguel qualified for the World Junior Games in The Netherlands and won one gold, 4 silver, and 2 bronze medals.  In the National Junior Disability Championship in New Jersey Miguel won 18 gold and 1 silver medal.
Miguel practices very hard at his school with the track team and travels during the week to practice with the Navigators in Bayonne and South Brunswick, New Jersey, because he want to continue improving in all wheelchair sports. Miguel was placed to the 2015 U.S. Paralympic Track and Field High School All-Americans list through his hard work.  Miguel plans on continuing his efforts in order to have a collegiate as well as Paralympic career.