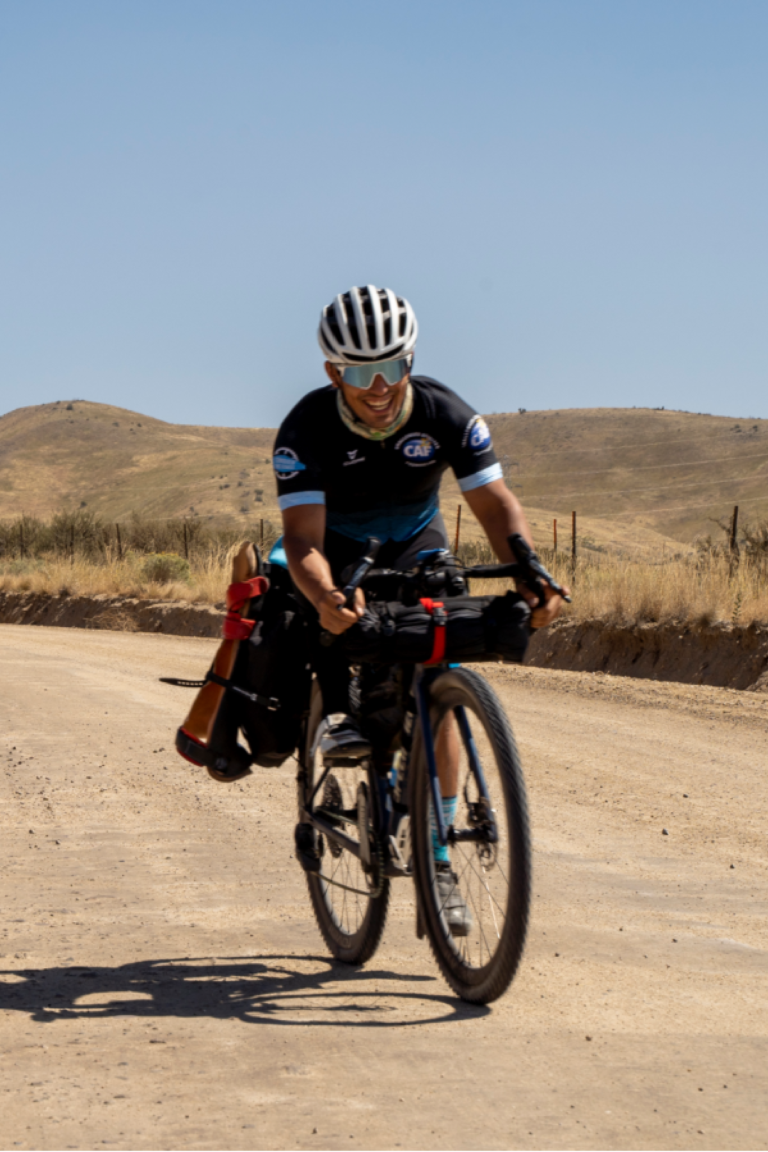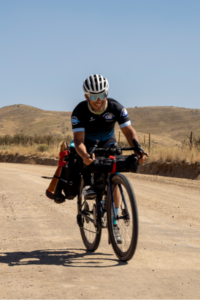 Sport: Soccer, Cycling, Triathlon
Home Country: Morocco
Physical Challenge: Amputee
Mohamed realized he was different at a young age. Growing up in Morocco while missing a femur on one side presented its challenges for an active child like Mohamed. He played sports on crutches for a good 6 years until he attended an elementary school specifically for children with disabilities where he received a leg made of wood and leather that didn't bend, which he had all through high school. At 20, his athletic ability was completely redefined after receiving his first real running prosthetic.
Mohamed Lahna grew up in Morocco with dreams of representing his country in the Paralympics. It wasn't until he was fit with this first real prosthetic at age 20 that the world of sport truly opened to him. He rode a bike for the first time at age 25 and cycled across the Atlas Mountains the following year and completed his first marathon soon after that. Mohamed was introduced to CAF in 2011 where he met CAF ambassador Sarah Reinertsen and was motivated to apply for his first CAF grant to receive a running prosthetic. Since then, he has been supported by CAF grants for competition travel, coaching, and a bike that helped him win a bronze medal for Morocco at the 2016 Rio Paralympics.
Beyond paratriathlon, Mohamed is a proud husband, father, and accomplished ultra-endurance athlete who has swam the Strait of Gibraltar, run across the Sahara Desert in the Marathon de Sables, and completed the IRONMAN World Championships in Kona. Earlier this year alongside fellow adaptive athletes Andre Kajlich and Lucas Onan, Mohamed rode from the lowest point in South America to its highest peak, beginning their epic Lowest Highest quest to achieve this feat on all seven continents. Mohamed has become a U.S. citizen and is training to represent Morocco in the 2020 Paralympics. He also recently rode for CAF Team Idaho in the grueling Smoke and Fire 400 mile bike race alongside other Team CAF and Mission 43 riders. 

In The Media:

Challenged Athletes Live Q&A with Bob Babbitt: Episode Seven | Mohamed Lahna
CAF and Mission 43 Take On 2020 Idaho Smoke N' Fire 400
CAF Shares Mohamed Lahna's Story at 2018 Celebration of Abilities