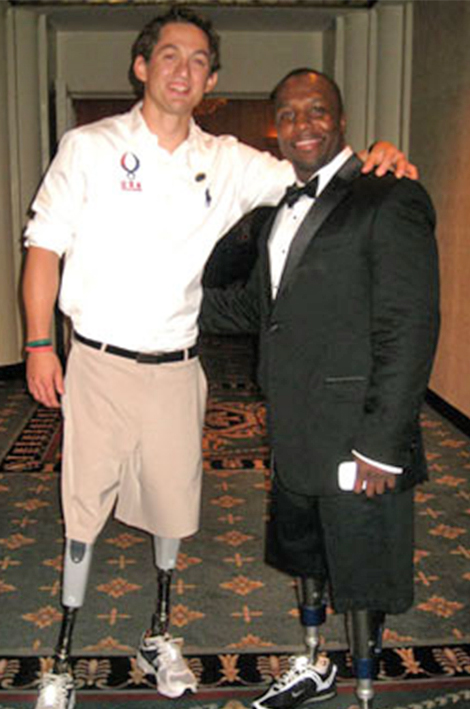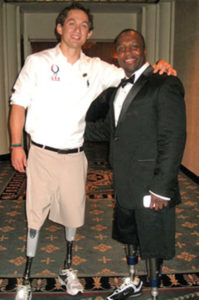 Sport: 
Running, Cycling
Biography:
In 2008, while on a training run with the Atlanta Police Department, Pierre fell to the ground unconscious when he experience massive organ failure. In an effort to save Pierre's life, doctors were compelled to amputate both of his legs above the knees.
After losing his legs, Pierre still had a strong desire to remain active. In particular, he wanted to run again. Though insurance covered Pierre's prosthetic walking legs, it would not provide him running legs. In 2010, Pierre contacted CAF and soon thereafter received running legs through the CAF Operation Rebound program.
Today, Pierre is training to be a world-class sprinter and has become a CAF Ambassador. In 2011, Pierre visited amputees in Haiti who were injured in that country's devastating earthquake.
"I strive to help others as much as CAF has helped me." –Pierre Lucien
The generosity of supporters like you has given Pierre the opportunity to be a mentor for others though the sports he loves.
How Does Operation Rebound Help?
Operation Rebound provides unparalleled sports opportunities and support to our troops and veterans of any branch of service and first responders who have served honorably and have suffered permanent physical injuries. Grants are awarded for event travel, lodging, entry fees, training and equipment.
How Can You Help?
Make a tax-deductible contribution to Challenged Athletes, Inc., (dba Challenged Athletes Foundation) a non-profit 501 (C) (3) organization. To make a donation, please call (858) 866-0959, send a check to the address listed below, or make a secure payment through our website: www.challengedathletes.org.