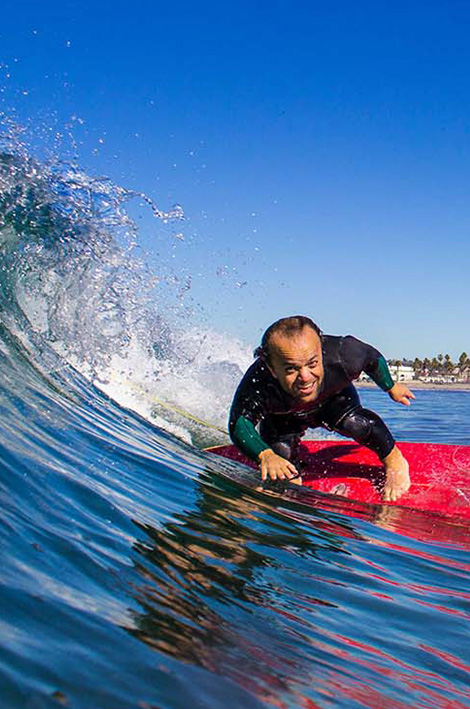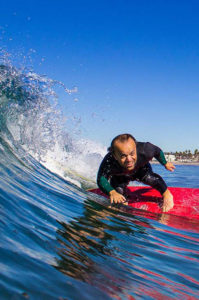 Sport:
Surfing, Triathlon
My Motto in Life:
In order to score the best rides in life, you have to be willing to take a few waves on the head.
How did you first get involved with Challenged Athletes Foundation:
My first introduction with CAF was when I was young, my mom took me to watch the SDTC in La Jolla. It wasn't until later that I got involved in CAF through my friends Oz Sanchez and Rudy Garcia-Tolson who challenged me to finish a triathlon.
Bio:
Ryan Gambrell is a sponsored competitive surfer from San Diego and in 2016 made the US Adaptive Surf Team. No stranger to approaching difficult challenges head on, Ryan grew up competing in martial arts where he fought to earn a spot on the US Men's Karate Team amongst his able-bodied peers, competing in tournaments throughout Europe and Japan and earning six US National Championship titles during his career. He was introduced to CAF when his mom brought him to La Jolla to watch the SDTC as a kid, but really got involved with the organization after some fellow CAF athletes challenged him to finish a triathlon. With difficulty running due to his diagnosis, neither Ryan nor anyone else thought he would add triathlete to his list of competitive activities, but six triathlons later, the name began to stick. Ryan's proudest accomplishments so far though have been the opportunities to pass along his passion for surfing to the younger generation, hosting events for first-time surfers with his same condition and being a mentor for young surfers at the Junior Seau Foundation Youth Adaptive Surf Clinics put on by CAF. "Sports change people's attitudes immediately," he says, "I see it in their eyes. It's like 'Oh, this is awesome. What else can I do?' Now, if you were to ask me what the biggest thing is I am working toward, it's to encourage more of that!"