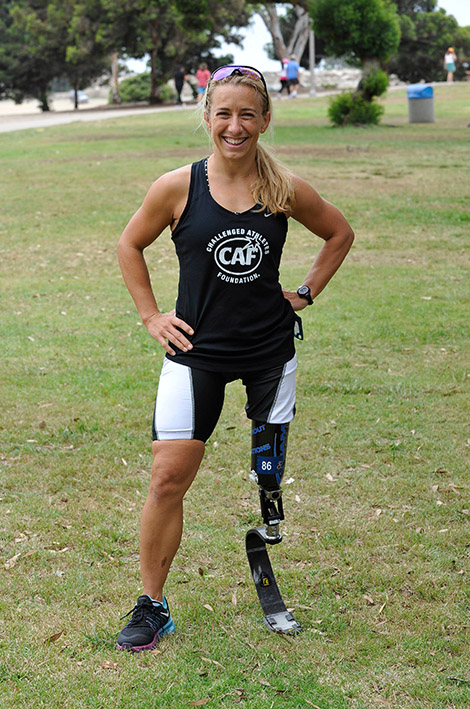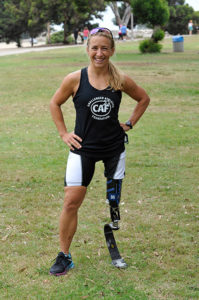 Sport: Marathons, Triathlons
Physical Challenge: Amputee
Hometown: Long Island, NY
Sarah Reinertsen is a former Paralympic track athlete and the world's first female amputee to complete the IRONMAN World Championships in Kona. Sarah has won accolades for the USOC and ESPN Best Female Athlete with a Disability (in 1991 and 2006 respectively). She has also been named USAT Best Physically Challenged Triathlete of the Year in 2006. Sarah has been featured on the cover of Runner's World among numerous other publications, including ESPN's The Body Issue.
In 2009, GPP Life published her book, "In A Single Bound", which a touching, honest, humorous, and inspiring memoir of her life growing up as an amputee. Sarah continues to race in triathlons and road races around the world and is a member of the USAT National Paratriathlon team. She is a 3-time world champion in ITU short course triathlon and won the Ironman 70.3 World Championships in 2006. She is also an Ossur, CAF & Nike spokesperson.
Beyond being an author, athlete, advocate, international motivational speaker, and Ironman trailblazer, Sarah has served as motivation for countless athletes by demonstrating what she could accomplish in spite of being born with a bone growth disorder.
In The Media:
Interview with CAF Spokesperson Sarah Reinertsen on the San Diego Triathlon Challenge