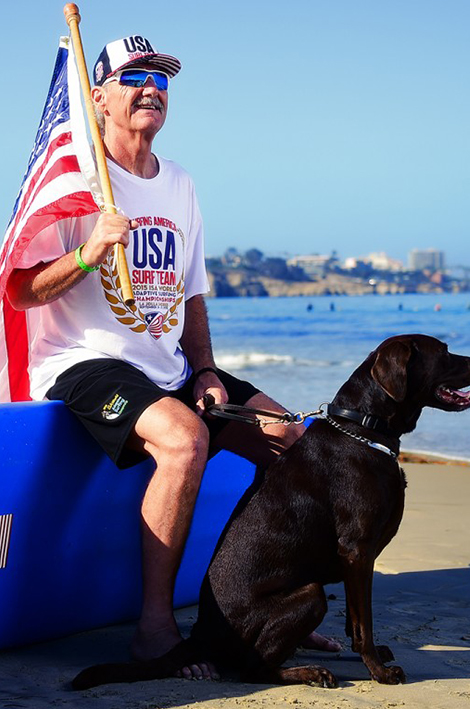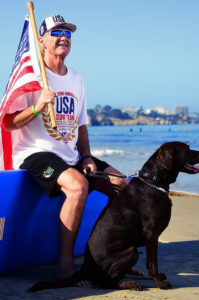 Sport: 
Triathlon, Surfing, Waterskiing
Biography:
Scott was born in Chicago, IL. At a young age, he moved to Newport Beach, CA where he grew up surfing, waterskiing and spent his free time in the ocean. When Scott was 20 years old, he joined the U.S. Navy were he served honorably for seven years.
In 1993, while working at a convenience store, Scott was shot in the head during a robbery. The bullet missed Scott's brain but resulted in the loss of both of his eyes and his sense of smell.
Though Scott faced many challenges adapting to the loss of his sight, the activity he missed most was being involved in sports.
In 2007 Scott began waterskiing again, this time as a blind athlete! In 2008, he received CAF Operation Rebound support for his waterski training. He has competed in multiple IRONMAN races and was the sole visually impaired athlete on Team USA at the ISA World Adaptive Surfing Championship presented by Team CAF.
"CAF Operation Rebound has helped me overcome obstacles I once thought were insurmountable. CAF's support has been truly empowering for me."-Scott Leason
Watch Scott Leason on Inside Edition after the IRONMAN 70.3 Oceanside
https://www.insideedition.com/media/videos/man-competes-ironman-race-after-gunshot-25-years-ago-left-him-blind-42816
In 2018, Scott Leason made history as the first ever blind waterskier in a World Wake Association (WWA) event.