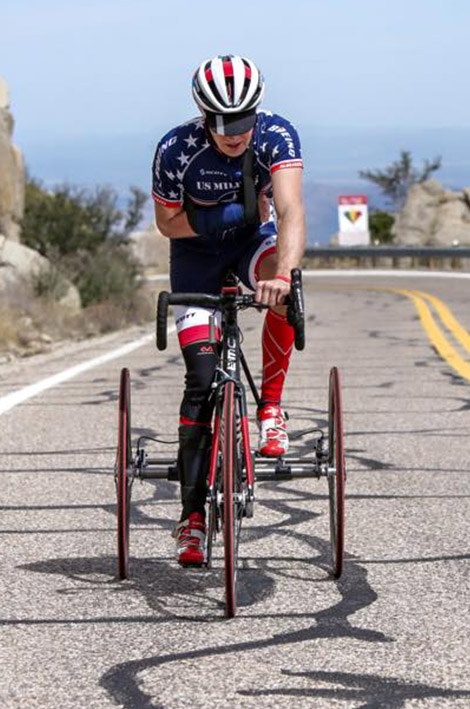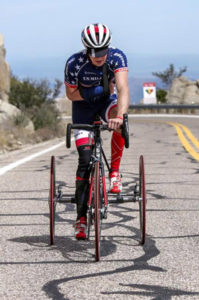 Sport: 
Cycling, Triathlon
Biography:
Steven Peace was a healthy, U.S. Navy Officer and a bicyclist, riding 200 miles a week. In October 2006, one month before his fourth deployment to Iraq/Afganistan in five years, he suffered a massive stroke to the brain and body leaving him unable to speak, use his arm, or walk independently.
He was medically retired as a Lieutenant Commander with an honorable discharge. One year later, he started to ride recumbent and in 2009, he found CAF Operation Rebound who helped him graduate to the upright trike! He won Para-Cycling US Nationals 9 times, medaled 30 times in the UCI World Cups and competed in the 2012 Paralympic Games in London.
When Steven isn't racing or riding, he can be found with the grassroots of his coaching business, as a USAC Level 2 Coach, Peace Cycling Performance (PCP), which now includes 3 UCI World Champions, 8 National Champions, 5 Paralympians, and 3 Paralympic Medalists!
"Before my injury I played it safe, but now with the support and inspiration of  CAF and my newly found abilities I know I can conquer any challenge."-Steve Peace

In The Media
2021 Heroes of Sport Interview Series | Episode 47