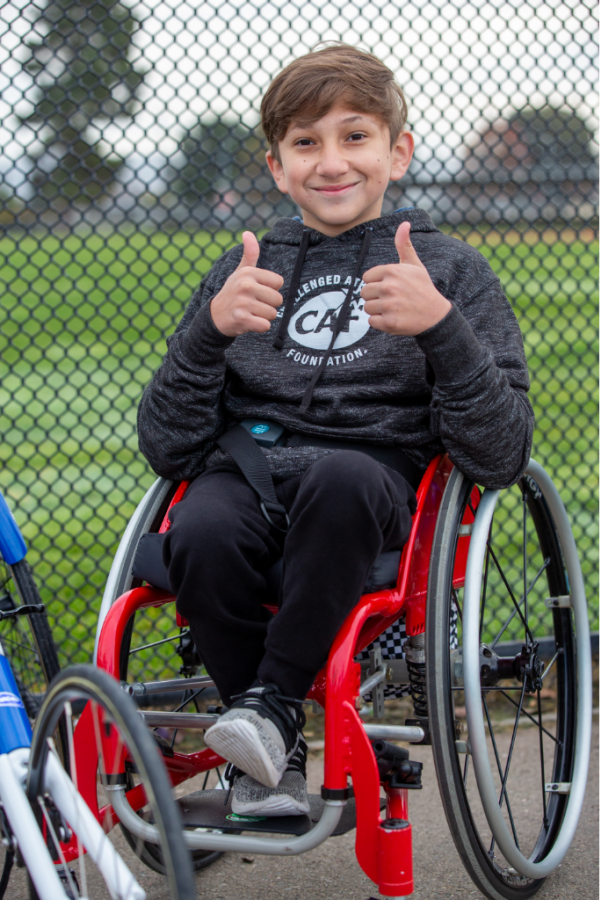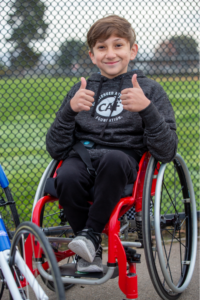 Physical Challenge: Spina Bifida
Hometown: San Jose, CA
Xavier is an active 11-year-old who loves WCMX, surfing, cycling, racing, playing, and trying new sports. Being born with Spina Bifida and using a wheelchair has never slowed him down, in fact, it has given him a desire to prove to himself and others that he can do anything that he wants to do.
In kindergarten, he received his first CAF grant for a WCMX wheelchair and attended his first WCMX event in Venice Beach. At the end of the day, after racing up and down ramps, learning new tricks, hanging out with new friends, and meeting his favorite WCMXer, Aaron "Wheelz" Fotheringham, he exclaimed that it was the best day of his life. Each summer over the past 5 years he has looked forward to participating in adaptive skate and surf clinics in Southern California.
Each year he becomes a little braver, pushes himself a little harder, and grows a little more. He wants to surf more in the future and build his strength and possibly do a kids' mud run or Spartan Race. When he is surrounded by peers and other adaptive athletes, he feels like he has a place he belongs, and it gives him the confidence to go after his goals.

In The Media: