Challenged Athletes Make the Boulder Mountain Tour Inclusive for the First Time
Since 1973, the Boulder Mountain Tour in Idaho's Wood River Valley has served as a highly anticipated celebration of cross-country skiing, where participants trek along the Harriman Trail from Galena Lodge through the Sawtooth National Forest. With 48 years in the rearview mirror, this year's Boulder Mountain Tour came with a few historic twists.
Due to the COVID-19 pandemic, the 2021 race transitioned from an in-person event to a self-supported "ski where you are" event. For the reimagined 2021 event, Challenged Athletes Foundation Idaho signed on as a platinum sponsor to showcase the abilities of our many accomplished adaptive skiers and give them the opportunity to complete a 15 or 30k tour in their own backyards.
From the tour's home state of Idaho, to Oregon, Colorado and even Switzerland, our athletes came together for a "virtually amazing" experience in their respective locations on Saturday, February 6.
Keep reading to learn more about some of these snow-loving athletes!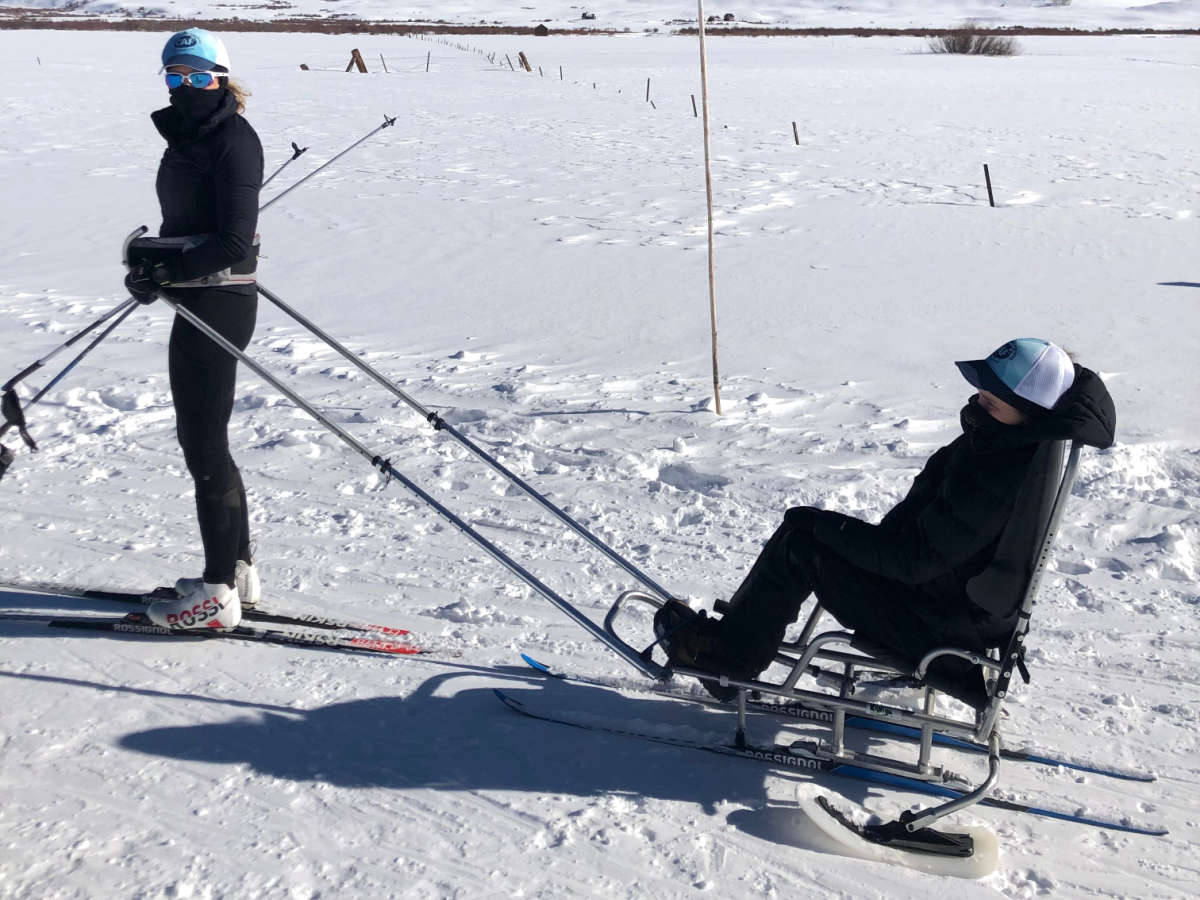 Team Liza: Colorado
In 2003, Beth James was diagnosed with brain cancer. A year later, Beth and her children were in a car accident that left her daughter Liza with a severe brain injury, making her nonverbal and unable to walk. As Beth explored new athletic outlets during her own recovery, she made it her goal to include Liza in the journey, thus Team Liza was formed. The mother-daughter team has competed together in many marathons and triathlons, and ultimately made history in 2019 as the first-ever mother-daughter team to compete in the IRONMAN World Championship. To participate in the Boulder Mountain Tour, the duo hit the snowy trails in their hometown of Crested Butte.
"Team Liza's training has carefully continued during the pandemic! To participate virtually lifts our spirits and motivates us to further to stay happy, active and fit. We can't wait for another finish line!"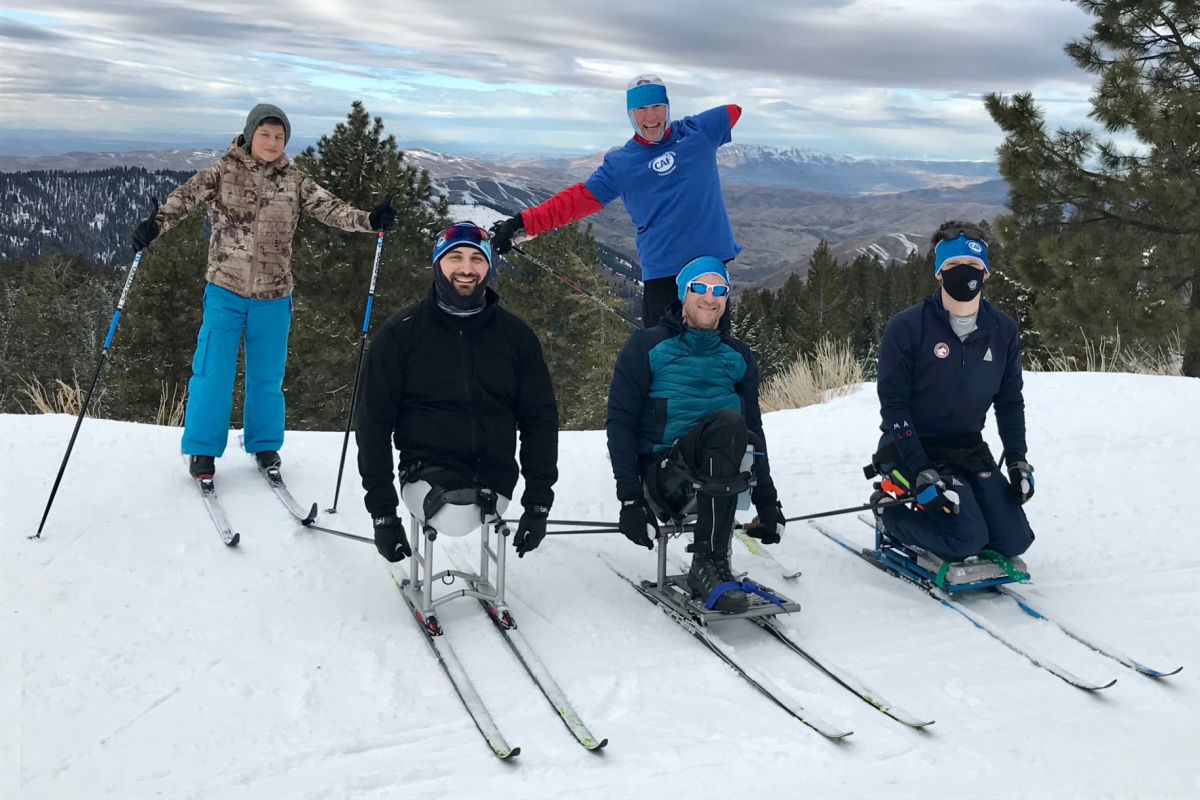 Josh Sweeney: Idaho
In 2009 while deployed to Afghanistan in the Marine Corps, Josh Sweeney stepped on an IED, triggering a blast that result in the loss of both of his legs. Five years later, this Purple Heart recipient led the United States to gold in the 2014 Paralympic Winter Games in Sochi, Russia. Not straying far from the ice, Josh is now stepping into the world of Nordic skiing. Alongside CAF-Idaho Development Coach Wilson Dippo and other Idaho-based athletes, he completed the Boulder Mountain Tour in Sun Valley, Idaho.
"As someone who is just getting into cross-country skiing, it was awesome to be able to participate in an event that athletes across the world participated in. It motivated me to push myself further, and I can't wait to do it again next year — hopefully right alongside those athletes!"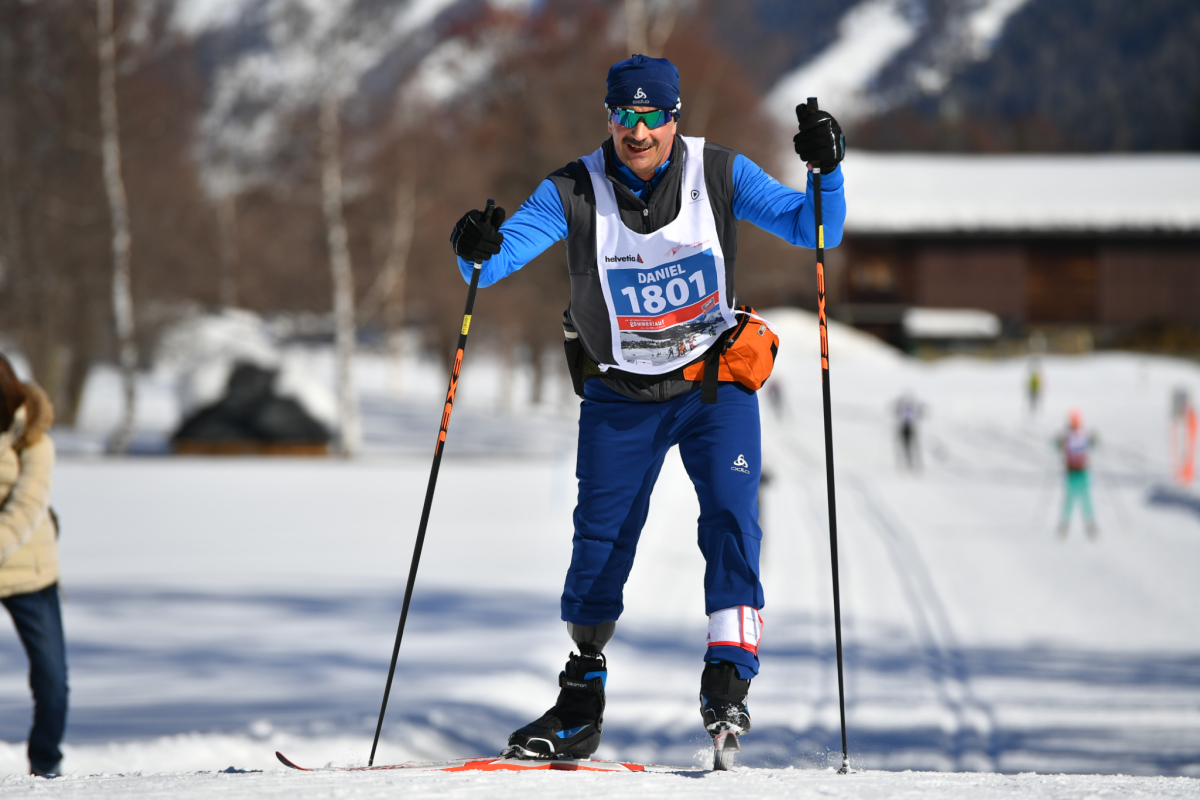 Daniel Wyss: Switzerland
Perhaps the furthest from the home of the Boulder Mountain Tour is Daniel Wyss, a police officer from Switzerland. In September 2013, Daniel crashed into a house at a speed of more than 30 miles per hour during a ripcord jump. As a result of the accident, Daniel's right leg was amputated; an event Daniel says was the best decision he could have made. Since then, he has completed five IRONMAN races and participated in Switzerland's most famous 100km run sixteen times. Today, Daniel swims, cycles, runs, walks, hikes, shoots, skis, paddleboards and more.
"I am very happy and proud that I found the Boulder Mountain Tour where I can participate with other athletes, and the best was being part of team CAF. I would be very happy to motivate someone to go back to sports after a stroke of fate."
For more photos and stories from the 2021 Boulder Mountain Tour, search #SkiCAF on Facebook, Instagram or Twitter.