Collegiate Adaptive Sports
Many athletes dream of playing their sport on the collegiate level and individuals with physical disabilities are no different.  Opportunities are growing as more institutes of higher learning promote inclusivity among athletes at their school.
Options include:

 Schools with dedicated adaptive sports programming

 Schools with an inclusive program that provides training and competition opportunities alongside non-disables

 Schools that provide adaptive sports opportunities that allow individuals to compete under the school's name, though the individual might not be a student

 Schools that provide recreational or intramural adaptive programming
List of Colleges with Adaptive Sport Programs
(last update August 2019)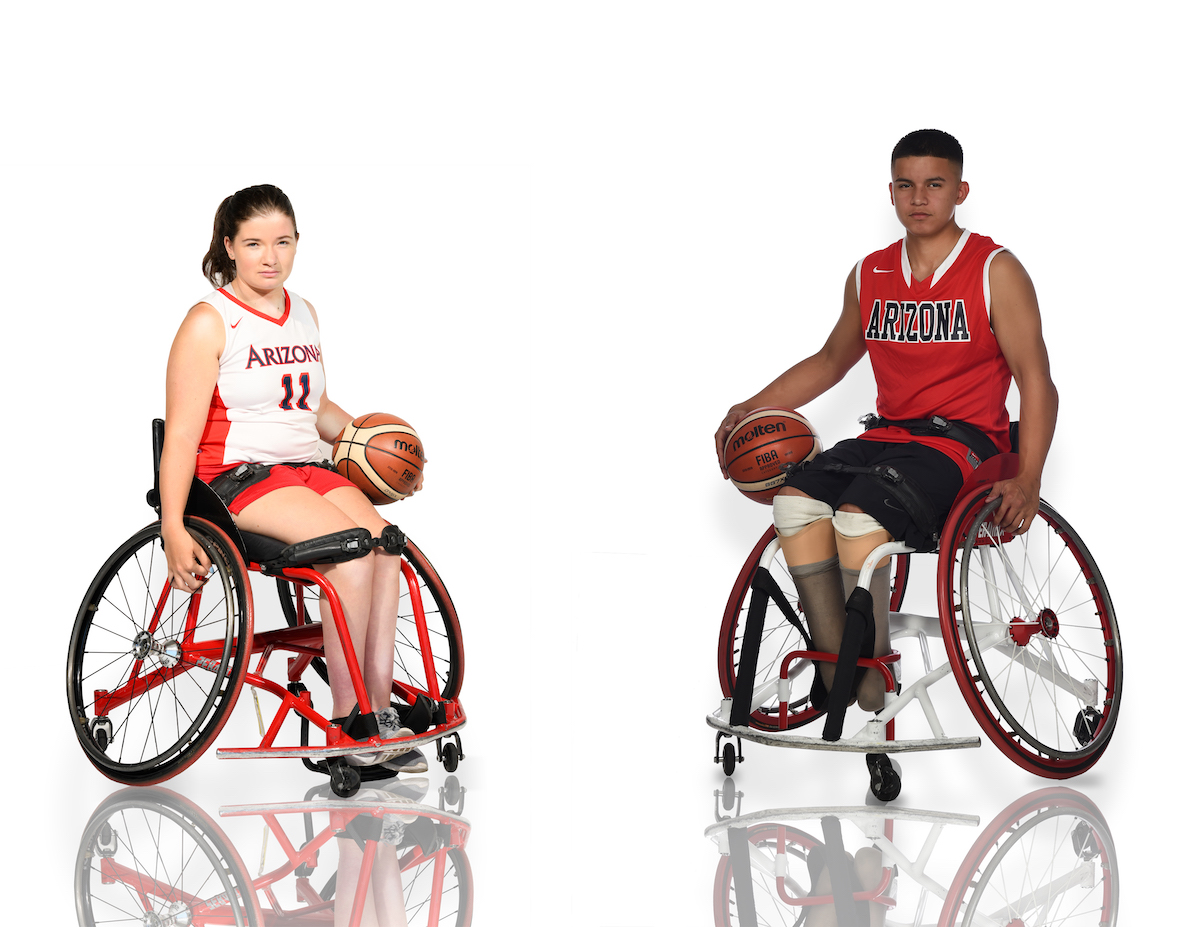 We will continue to update this page as more schools incorporate adaptive and inclusive opportunities for students with a disability. If you know of a school that is not on this list, we'd love to hear from you! Please email [email protected] and tell us about any college or university that provides adaptive sport opportunities.
Auburn University
Wheelchair basketball, wheelchair tennis, accessible strength and cardio machines available, and handcycles for recreational use
Ball State
Power soccer and wheelchair basketball
Edinboro University
Men's and women's wheelchair basketball, Adaptive Intramural and Recreational Sports program includes swimming, bowling, exercise programs, and snow tubing
Indiana State University – Purdue University Fort Wayne
Wheelchair basketball
Michigan State
Recreational sports include adapted fitness centers, swimming, goalball, wheelchair tennis, wheelchair basketball, and wheelchair floor hockey
Ohio State
Adapted programs include aquatics, fitness classes, intramural sports, outdoor adventure (canoeing/kayaking/hiking/backpacking), indoor climbing, and personal training
Oregon State University
Club wheelchair basketball program
Penn State University
Ability Athletics and Adaptive Club Activities include wheelchair basketball, Run, Walk & Roll races, seated volleyball, adapted soccer, Paralympic experience events, and sled hockey
Portland State University
Inclusive Recreation program features an overnight ski trip, wheelchair basketball tournaments, adaptive climbing, adaptive swim, goalball, and an adapted gym
San Diego State University
Adaptive ambulatory track events and wheelchair tennis
Southwest Minnesota State
Wheelchair basketball
Texas A&M
Wheelchair basketball, wheelchair football, wheelchair soccer, beep baseball, and sitting volleyball
UCLA
Wheelchair basketball, adaptive cycling, adaptive tennis, and warm water activities
University of Alabama
Wheelchair basketball and wheelchair tennis
University of Arizona
Men's and women's wheelchair basketball, quad rugby, tennis, track and road racing, and hand-cycling
University of Central Florida
Wheelchair basketball, goalball, swim lessons, and a student assisted workout program with adaptive rock climbing
University of Illinois
Men's and women's wheelchair basketball with summer camp program available, and men's and women's wheelchair track
University of Michigan
Athletes with disabilities train with able-bodied peers. Scholarships available
University of Missouri
Wheelchair basketball plus a team-fitness room with state of the art facilities for weight training and conditioning
University of New Hampshire – Northeast Passage
Sled hockey, quad rugby, and power soccer plus a wide variety of recreational sports including archery, court sports/Paralympic bocci, and cycling
University of Texas – Arlington
Wheelchair basketball, wheelchair tennis, cycling, fitness, track & field, swimming, table tennis, and bocce ball
University of Wisconsin Whitewater
Men's and women's wheelchair basketball and intramural sports including wheelchair basketball and football
Wright State University
Adapted Recreation Program includes adapted aquatics, intramural football, soccer, basketball, and baseball