COMPANIES CONTINUE RESEARCH AND ADVANCING TECHNOLOGY IN SUPPORT OF CHALLENGED ATHLETES
Authored by: Alexis Kruger 
December 3, 2022 is International Day of Persons with Disabilities! This year's theme is Transformative solutions for inclusive development: the role of innovation in fueling an accessible and equitable world. The observance of this day aims to promote an understanding of disability issues and mobilize support for the dignity, rights and well-being of persons with disabilities. It also seeks to increase awareness of gains to be derived from the integration of persons with disabilities in every aspect of political, social, economic and cultural life. CAF is proud to partner with a number of organizations, like Apple, who do exactly this.
In fact, "Apple originally worked with the Challenged Athletes Foundation and the Lakeshore Foundation to develop the features, which will include fitness tracking geared around wheelchair workouts and a "time to roll"—as opposed to "time to stand"—notification to tell wheelchairs users when to get some exercise while working," said Jay Blahnik, Apple's director of fitness and health tech.
"To celebrate International Day of Persons with Disabilities, CAF is happy to be a resource for Apple as they continually evolve their technology," says Kristine Entwistle, CEO of the Challenged Athletes Foundation. In addition to the enhanced fitness tracking around wheelchair workouts, Apple is rolling out a feature called Apple Watch Mirroring that will provide access to the watch—apps, health sensors, and all—from a paired iPhone, with the watch interface replicated on the phone. This will allow users to call on familiar iPhone accessibility features to control an Apple Watch including VoiceOver, Switch Control, image and people detection modes, AssistiveTouch, and Magnifier, amongst numerous others.
Check out this powerful video from our partner Apple that features adaptive characteristics across multiple developmental domains and devices which help to enhance the lives  of persons with disabilities through sport.
Apple continues their long-standing work in making phones, tablets, computers and the entire internet culture more accessible – while actively working to evolve their products to make the lives of the disabled simpler. As this Forbes article points out, "in this current climate where accessibility programs are being cut and teams are shrinking, it's more important than ever to double-down on accessibility and continue to promote awareness of the fact that disabled people use technology to work, play and shape internet culture like everyone else." – Steve Aquino, Forbes Contributor for Accessibility and Assistive Technology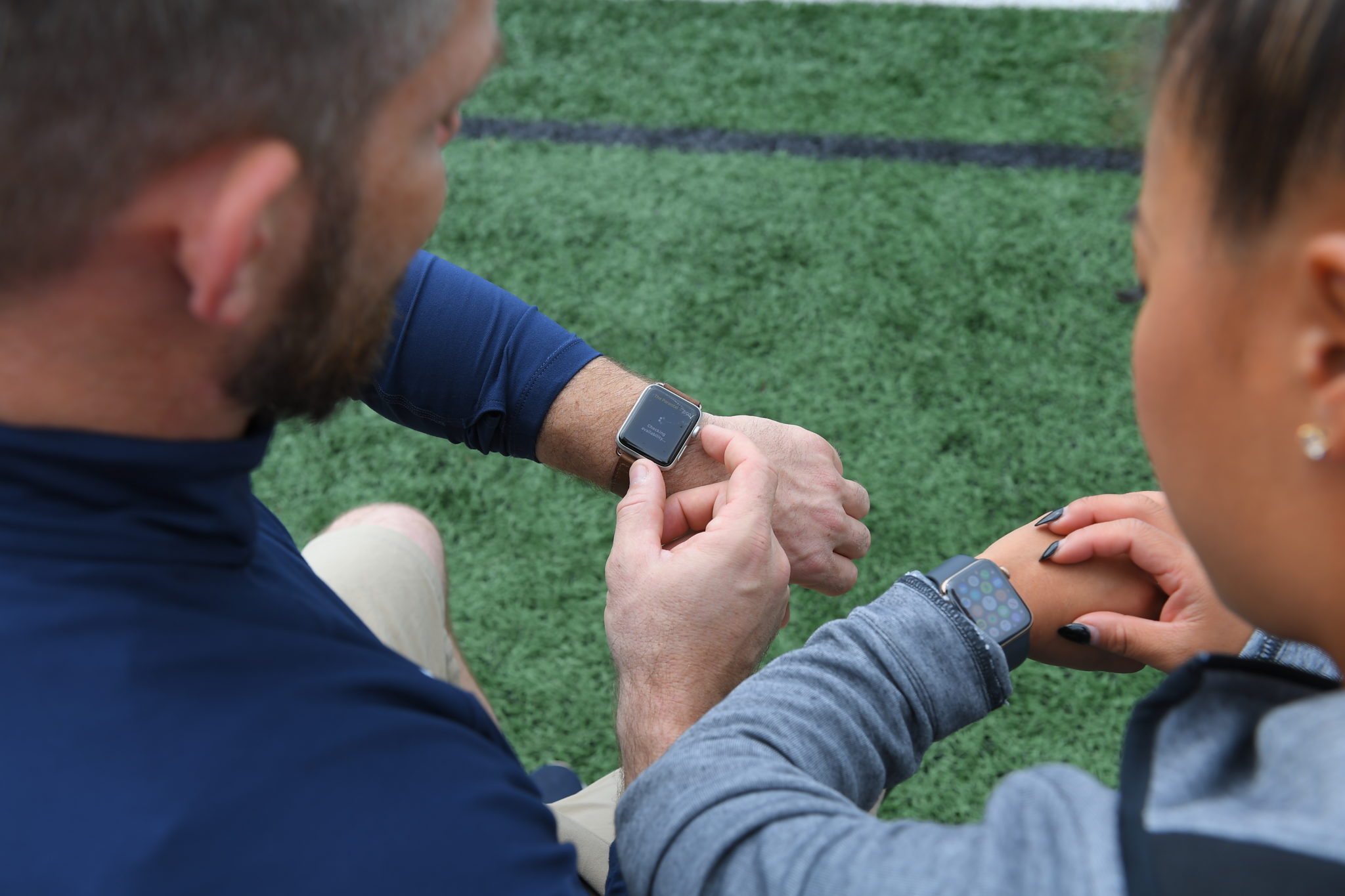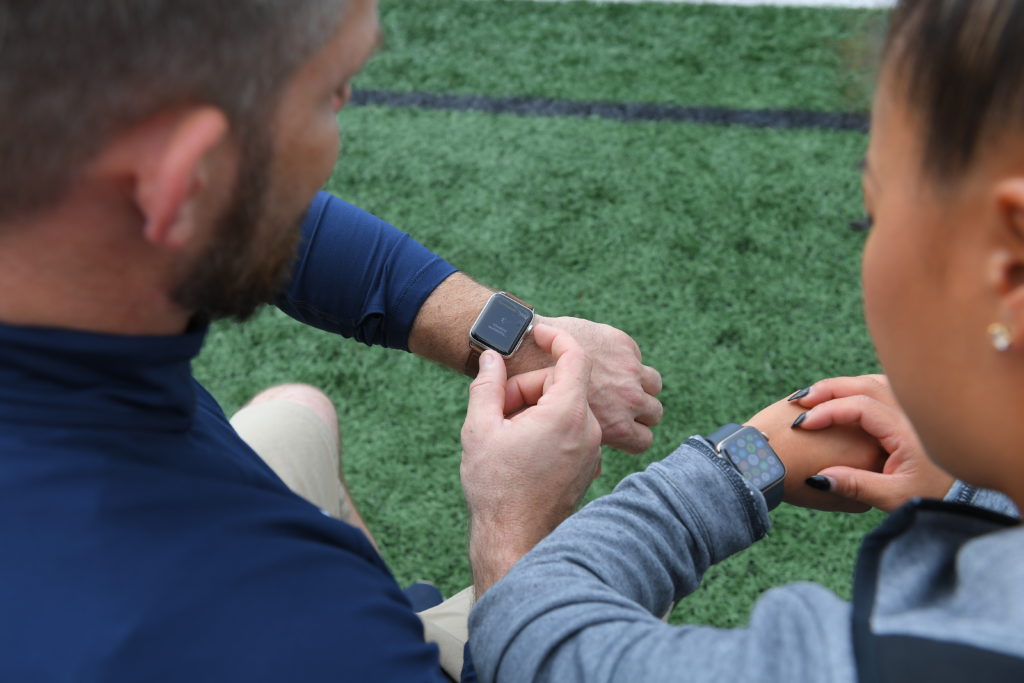 In Addition to Apple, CAF Sponsors are Supporting Accessibility Through Technology and Sport
📲 Accenture is empowering disability inclusion with AI
🦵️ Össur's newest prosthetics can detect and learn human movement patterns!
👟 Nike developed FlyEase shoes with insights from our disability community so they're quick and easy to get into including a Converse Chuck Taylor All Star FlyEase launch with CAF Athlete, Alex Ruiz.
🏃 Strava's wheelchair and handcycle technology helps adaptive athletes tag their sports and compare efforts with others using the same equipment; many insights were provided by CAF athletes
🚴‍♀️ Zwift's new handcycle avatar expands in-game representation
👏 EOSfittness is offering free EōS Fitness gym memberships to US athletes with physical disabilities
🕶 100% works side by side with our community to help develop lens technology for athletes of all abilities
🚙 Team Toyota's Mobility Program provides cash reimbursement of up to $1,000 off the cost of any aftermarket adaptive equipment or conversion, for drivers and/or passengers, when installed on any eligible purchased or leased new Toyota vehicle.
🥤 SmoothieKing's support + versatile menu helps athletes Rule the Day!
Accessibility software is life-changing technology. It opens doors to the world and to essential everyday devices like laptops, smartphones, and tablets. We're thrilled not only to see the advancements of  our sponsors in this space, but of other companies, like Apple, who we've walked alongside in developing better assistive technology and finding solutions to the hurdles faced by challenged athletes.