EōS Fitness and CAF: Empowering Inclusivity and Wellness Through Partnership
EōS Fitness and CAF: Empowering Inclusivity and Wellness Through Partnership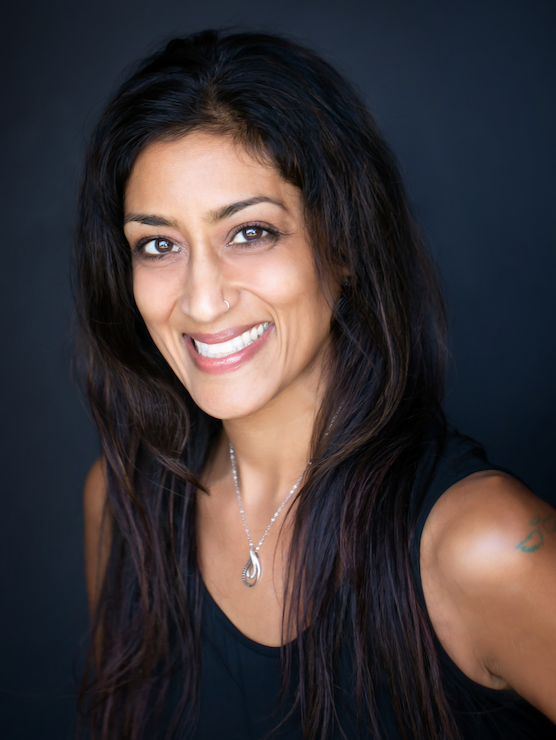 CAF had the privilege to speak with Shilpi Sullivan, the Chief Marketing Officer of EōS Fitness, diving into the partnership that has blossomed between them. Shilpi is a dedicated community member, finding her strides through workouts, camping with her husband and four dogs, and cheering for the Denver Broncos. Her personal journey through weightlifting not only amplifies her mental clarity and overall strength but also fuels her to impact those around her.
As you read on, Shilpi shows how this partnership sets the stage for a promising future for athletes.
EōS Fitness: Where Everyone Belongs
EōS Fitness stands out as a model of inclusivity, empowerment, and community. Guided by a strong philosophy that focuses on wellness, wellbeing, and accessibility, EōS Fitness is not just a gym; it's a movement that aims to transform lives. At the heart of this transformation lies the impactful partnership between EōS Fitness and the Challenged Athletes Foundation (CAF).
At EōS Fitness, Shilpi states the mission is clear: "to create loyal, lifelong fans, and exercise practitioners." Regardless of fitness level or abilities, everyone is welcome to join a supportive community that prioritizes health and fitness. EōS Fitness believes that there should be no barriers to achieving one's health goals, and this commitment is reflected in their accessible low-cost month-to-month memberships. The gyms are designed to provide a space where individuals can focus on their physical and mental well-being, with state-of-the-art equipment, recovery spaces, and supportive staff.
The Empowering Partnership: EōS Fitness and CAF
Since 2021, EōS Fitness has been working hand in hand with CAF to create a fitness environment that supports athletes with physical disabilities. Through this partnership, EōS Fitness is enhancing its facilities with adaptive equipment, offering modified exercises in Group Fitness Classes, and educating Personal Training Teams to understand the unique needs of CAF Athlete members. This collaboration is all about empowering individuals to continue their athletic journey regardless of challenges they may face. The partnership extends beyond gym walls, and into CAF's Community Challenge Weekend where EōS Fitness hosts the Tour de Cove, a cycling fundraiser.
Making a Difference: Impact and Progress
The EōS Fitness and CAF partnership has made a remarkable impact. Fundraising efforts for CAF began in 2021, and the commitment was solidified in 2022 with a multi-year sponsorship. Together, they have raised nearly half a million dollars for CAF over the past 2.5 years. This financial support is coupled with meaningful actions, such as granting all CAF Athletes a Premier Membership to EōS Fitness locations nationwide, totaling more than 50 memberships valued at over $20,000.
Breaking Barriers
The partnership between EōS Fitness and CAF goes beyond physical fitness; it extends to mental wellbeing. EōS Fitness recognizes that a sense of community is crucial for mental health, and their gyms offer spaces for both physical exertion and relaxation. With recovery areas equipped with cutting-edge technology like stretch tables, massage chairs, and compression boots, EōS Fitness is redefining the way people approach both physical and mental recovery.
Setting a New Standard
What sets EōS Fitness apart from other fitness facility providers is their unwavering commitment to value and inclusivity. With memberships starting at just $9.99 per month, they offer premium equipment, amenities, and a motivating atmosphere. The introduction of EōS Smart Strength powered by EGYM, a personalized smart technology equipment line, showcases their dedication to innovation. "We are changing the game and prioritizing not only physical health and fitness but mental health and wellbeing too as they are equally as important." EōS Fitness is investing in new equipment, expanding existing gyms, more workout space, premium amenities and consistently evolving to provide the best fitness experience. "From the moment you walk through our doors, you feel the energy. Our music is a little louder. Our gyms are a little busier. There is an unrivaled energy that creates a motivating atmosphere where you can escape for part of your day." EōS Fitness has a community of dedicated and supportive Team Members who root for each and every person who walks through their doors as they strive to change the standard in the fitness industry along side CAF.