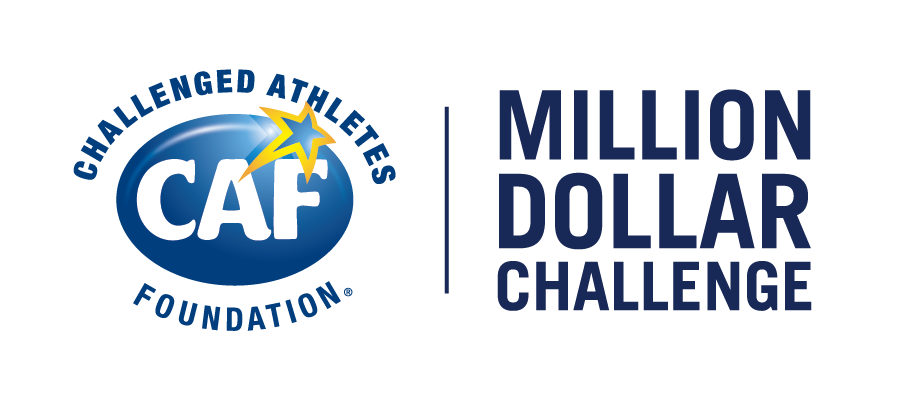 Registration Closed. Gear up for MDC.
2023

Million Dollar Challenge, October 13-20
The Million Dollar Challenge – A Legacy Ride

 

 
The Million Dollar Challenge is an iconic CAF event that has provided 17-years of magic moments and a collective impact of millions dollars raised for CAF. While this ride is so much more than a ride, this year's MDC will be the last planned year down the 620 miles of the awe-inspiring California Coast.
In the coming years, the Million Dollar Challenge will expand and evolve to include new challenges, rides, regions and adventures. Stay tuned!
Our inclusive peloton of supporters and cyclists continue to pave the way to a greater understanding of how the power of sport can truly unite and inspire. Join us as we celebrate the legacy of MDC and experience true LIVING as a champion for adaptive athletes as we share one final ride and make history, together. 
Rider Perks
MDC combines world-class service from a team of ride support professionals with luxury accommodations, fabulous meals, and first-class amenities:
Unparalleled camaraderie and connection with fellow CAF athletes and supporters
Fully supported rest stops on the route
Daily mechanic and SAG support
Daily massages
Be a part of the final epic ride down the California Coast
Daily luggage transportation
Comprehensive training program
MDC and CAF-branded apparel
Rider Login Information  
If you are already a 2023 MDC rider, click the link below to log in to your portal.
For information on when to arrive in San Francisco for rider check-in, hotel information, packing lists, and more, please check the weekly Thursday MDC emails and the Rider FAQ linked below. Any questions can be directed to Event Manager Anna at [email protected]
To view the Rider FAQ – Click HERE
Challenged Athletes on the MDC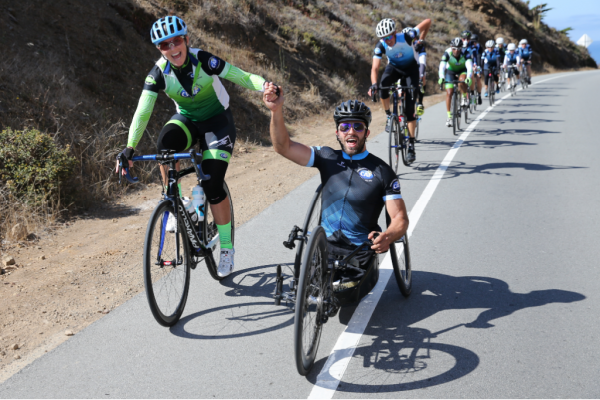 This year we are gearing up towards one of the most impactful MDC years yet, supporting over twenty-seven adaptive athletes take on this epic ride down the California Coast.
Interested in supporting a challenged athlete on this year's ride? Make sure to check the "Support a Rider" link below! 
HOW TO DONATE OR SUPPORT A RIDER?

Your donation helps challenged athletes in the following ways.
Click the "Support a Rider" button below to find an athletes personal fundraising page.
1. Fund grants (sports equipment, gym memberships, training and competition expenses) that give athletes of all ages and abilities a chance to participate in sport and experience an active lifestyle.
2. Bring camps and clinics to athletes around the country to try a new sport or improve at one they already love.

3. Develop relationships that turn into mentorships to build a more inclusive community.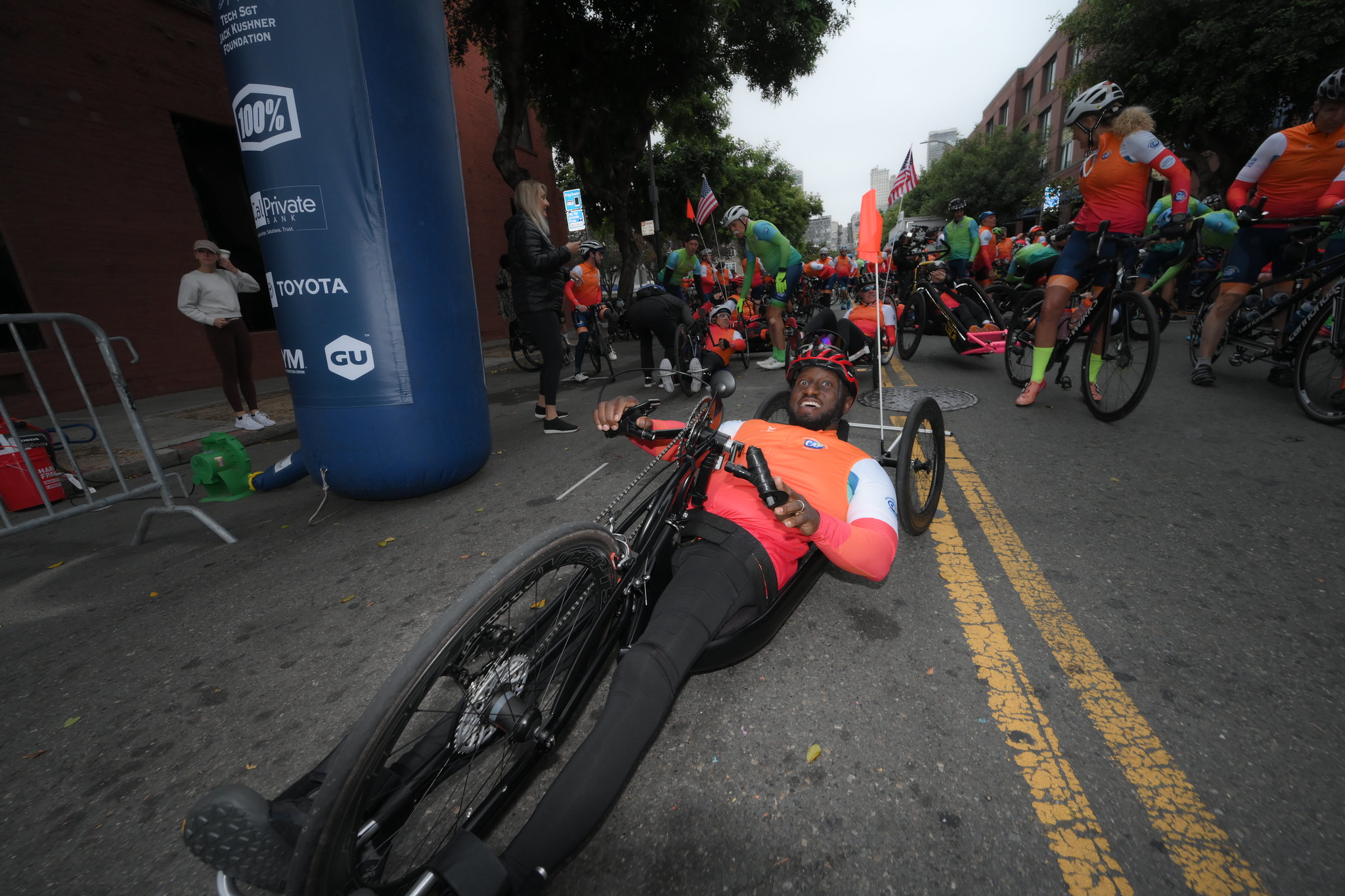 JOIN US OCTOBER 22, 2023 at SDTC FOR OUR 30th ANNIVERSARY
If you missed us for our last MDC ride down the coast don't miss us at our largest event of the year, SDTC for CAF's 30th Anniversary.
The San Diego Triathlon Challenge (SDTC) happening October 22, 2023 welcomes athletes of all abilities to Mission Bay to celebrate the power of sport. These athletes travel from around the globe to participate in a one-mile bay swim, a 35-mile bike ride, and a 10-mile run around Mission Bay.
This is a family-friendly event with a full line up of new adaptive sports and community building events that transforms lives, builds community, and changes the perception about what is possible.
Funds raised from this signature event directly support CAF's mission to empower lives through sport.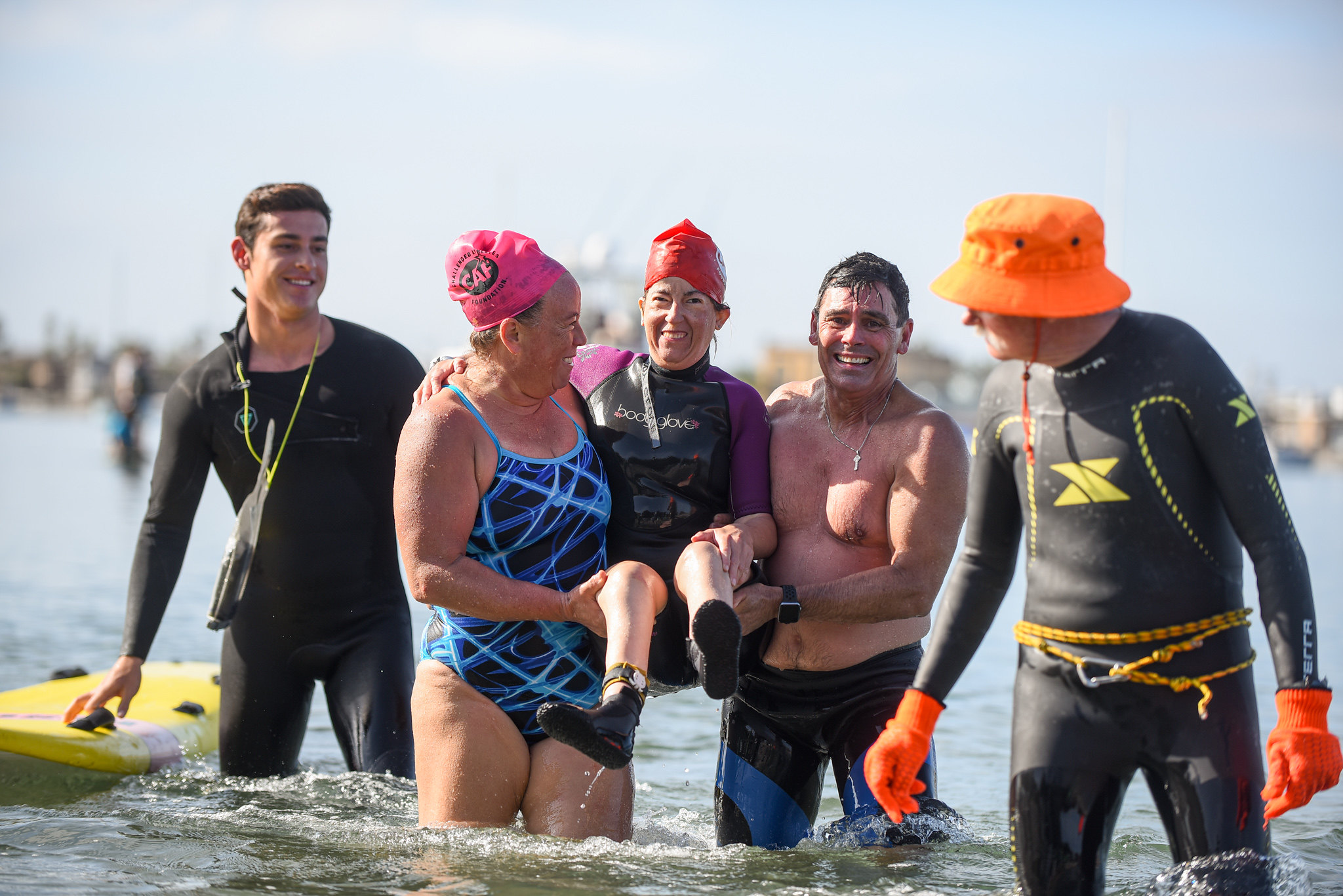 RELIVE the 2022 Million Dollar Challenge
Over 130 riders of all abilities completed the journey from San Francisco to San Diego to raise money to support adaptive athletes' access to sport!
Click photo below to view album.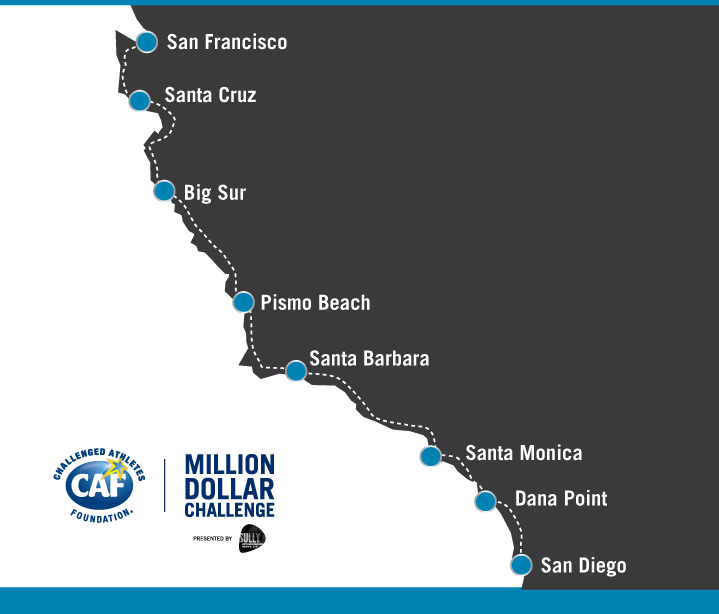 CAF wrapped 2022 MDC with over $1.8 Million raised for adaptive athletes. Check out our blog recap to learn more about this amazing 7 day ride and the ways our athletes were able to experience life without limitations.
We hope you join us this year October 13-20, 2023!
As a sponsor of this milestone MDC year, your brand/company will solidify your role in celebrating athletes of all abilities through a 10-month fundraising program that culminates in MDC week – a 7-day bucket-list ride and epic, adventure of a lifetime. Committing to a high-level sponsorship will showcase your company through creative branding, high digital, social media, PR, news and broadcast inclusion while simultaneously aligning your brand with CAF in a unique and purposeful way.
For General Questions
For questions or for more information about MDC
contact Anna Griessler.
For 2023 Sponsorship
Interested in Sponsorship Opportunities?
Contact Ryan Fentin-Thompson
A SPECIAL THANK YOU TO OUR  2022 MILLION DOLLAR CHALLENGE SPONSORS