Special Promotions and Deals
ENJOY EXCLUSIVE OFFERS FROM CAF PARTNERS
CAF works with athletic brands around the globe to further its mission – to provide opportunities and support people with physical disabilities, so they can pursue active lifestyles. The involvement in sports at any level increases self-esteem, encourages independence and enhances quality of life. As part of our partnerships, we are able to provide the CAF community with exclusive offers to help improve quality of life, mental health through movement and increase fitness levels.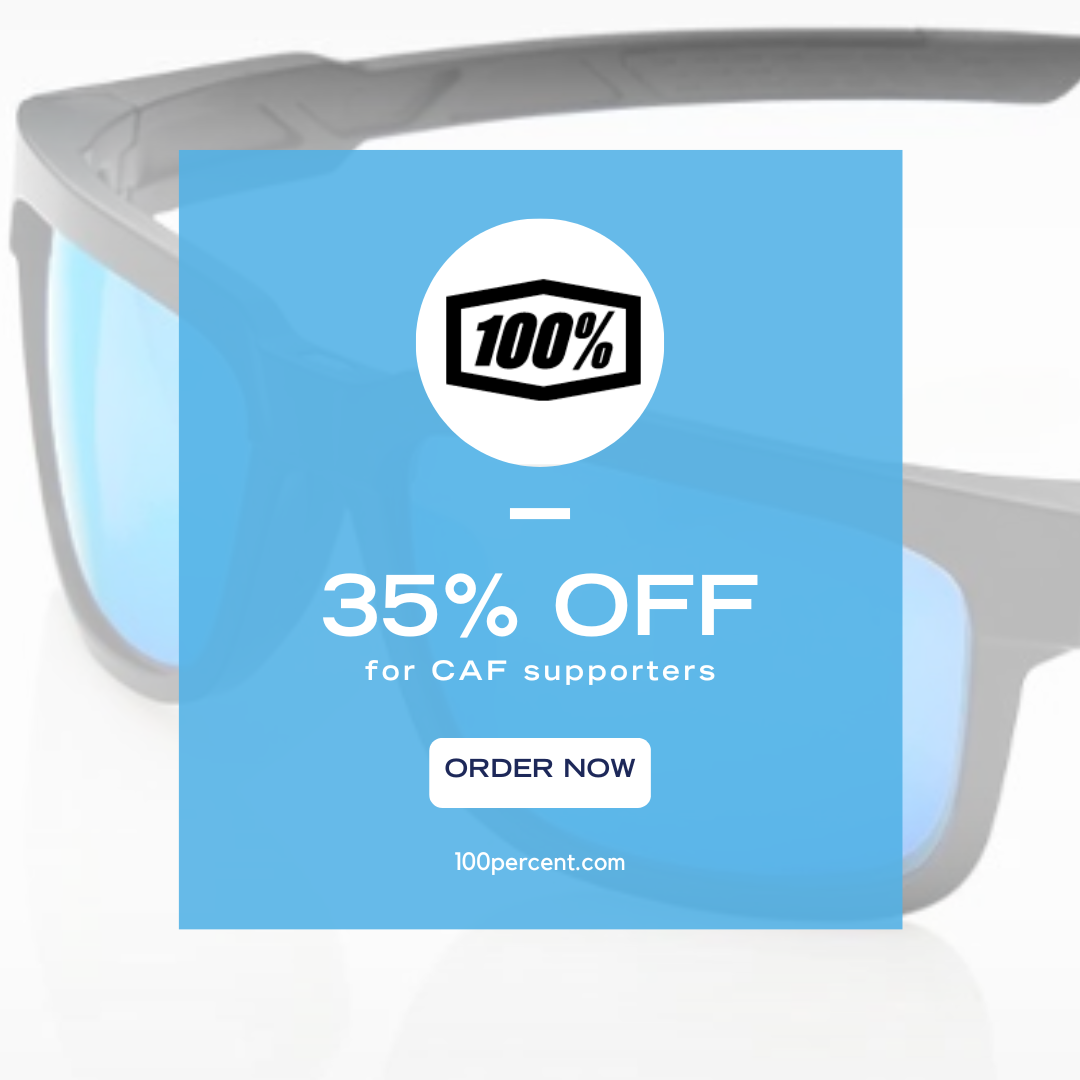 Give it your all with 100%
We are proud to offer a special deal with our partner 100% sunglasses!
With polarized lenses and a secure fit, 100% sunglasses are your perfect companion for any outdoor adventure. Featuring UV Protection and Glare Reduction, you can train harder, faster, and stronger in style.
CAF supporters can receive 35% off their first order with 100% by utilizing the code 23CAFKR50 at check out.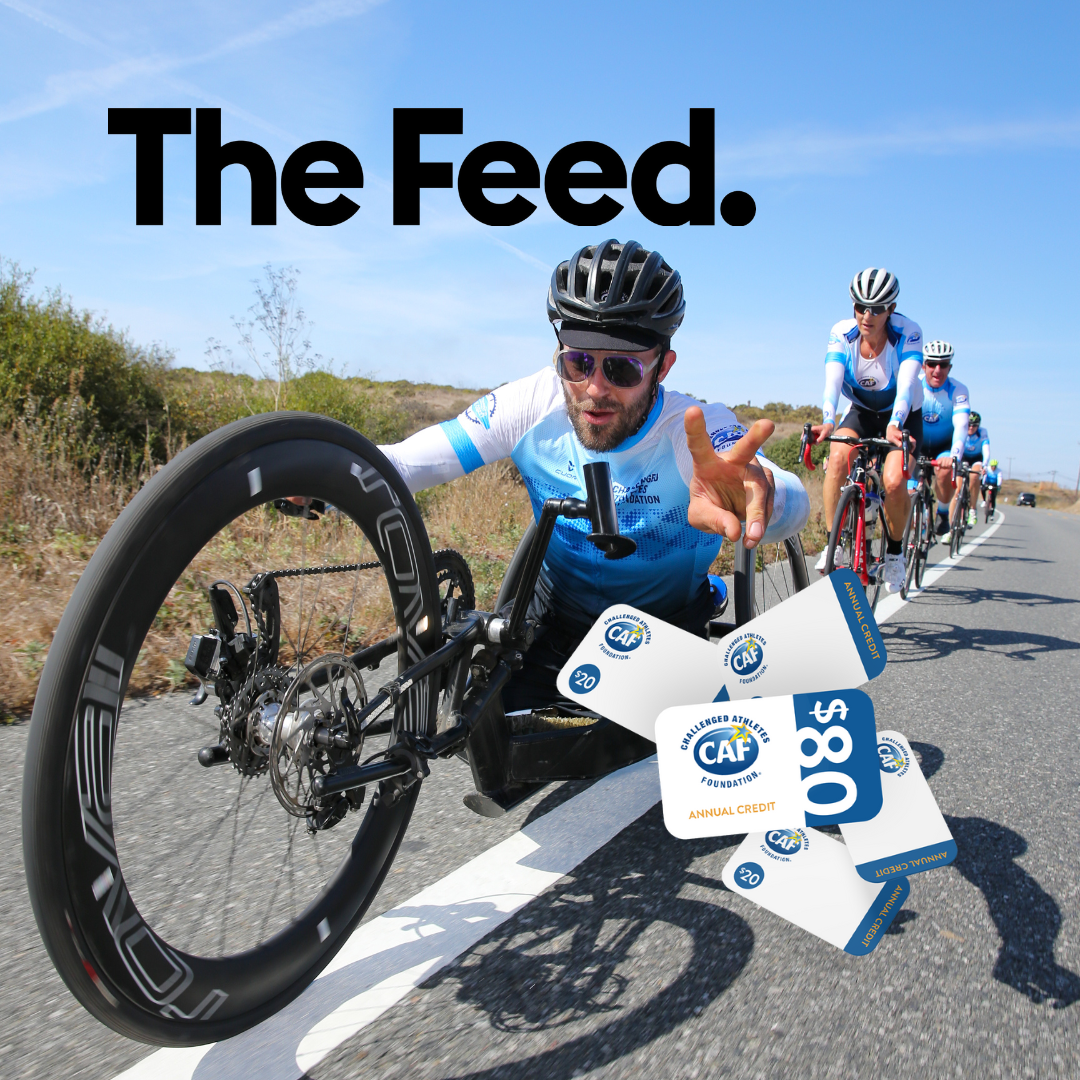 The Feed is offering members of #TeamCAF an $80 in annual store credit ($20 every 90 days) to get all the nutrition, performance supplements, and recovery gear needed to make workouts event better!
It's simple and only takes 30 seconds to join the #TeamCAF Club at The Feed. Register your email and verify your phone number, choose from over 300 brands to spend your first $20 drop on and claim your $80 in annual store credit.
BONUS: Personalize your FREE CAF Limited Edition Water Bottle with any order over $65. If you just want the water bottle, it can be purchased for $20 (+ shipping).