Five Challenged Athletes to Climb 86 Floors up the Empire State Building
The Empire State Building Run-Up is the first and most famous tower race in the world. Over the last 40 years, runners of all abilities have taken on the 86 flights and 1,576 stairs. Elite athletes, celebrities, media and challenged athletes will converge at the bottom of the iconic Empire State Building on February 7th for what some consider the ultimate test of endurance.
Empire State Building Run-Up & CAF Partnership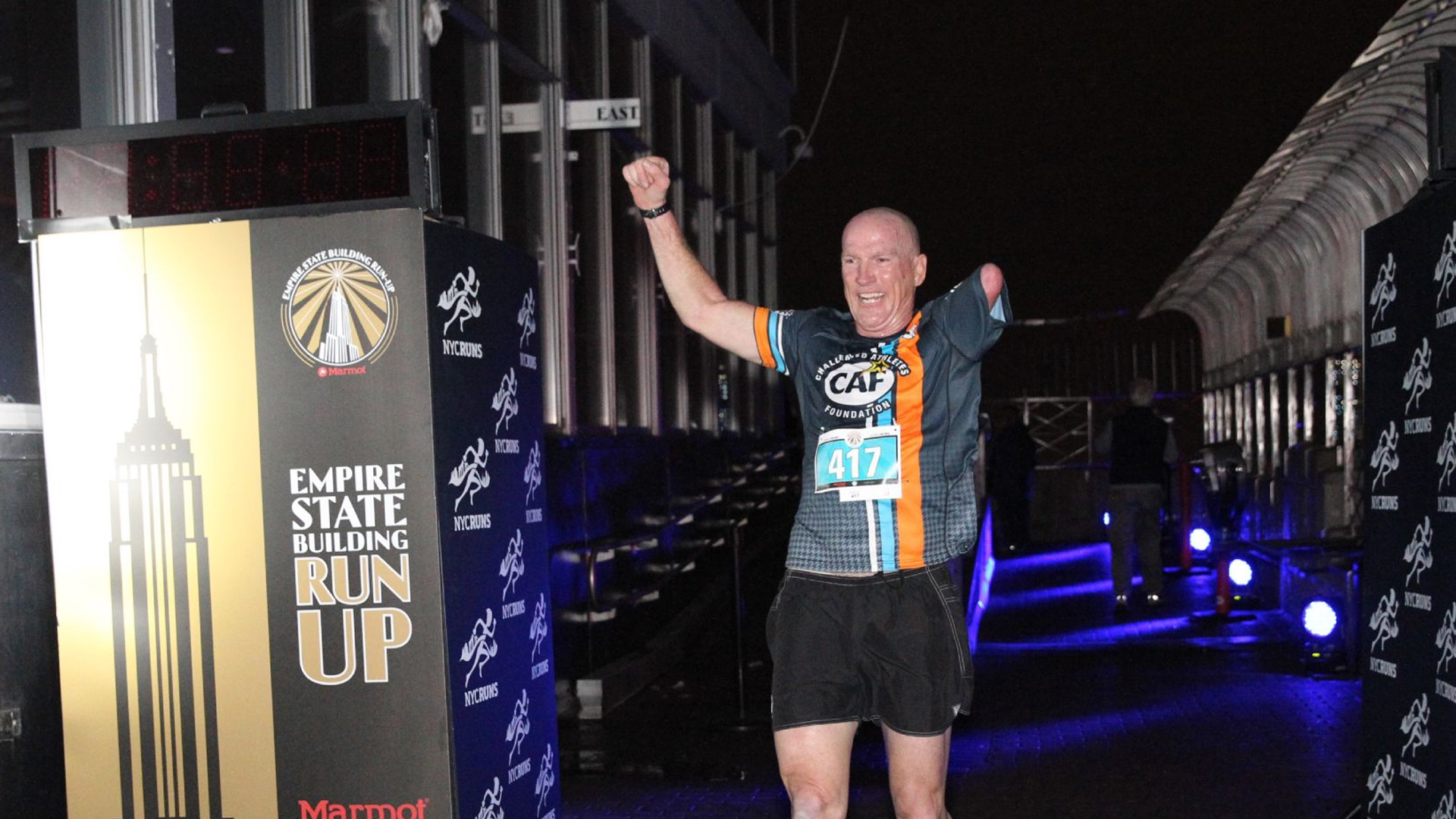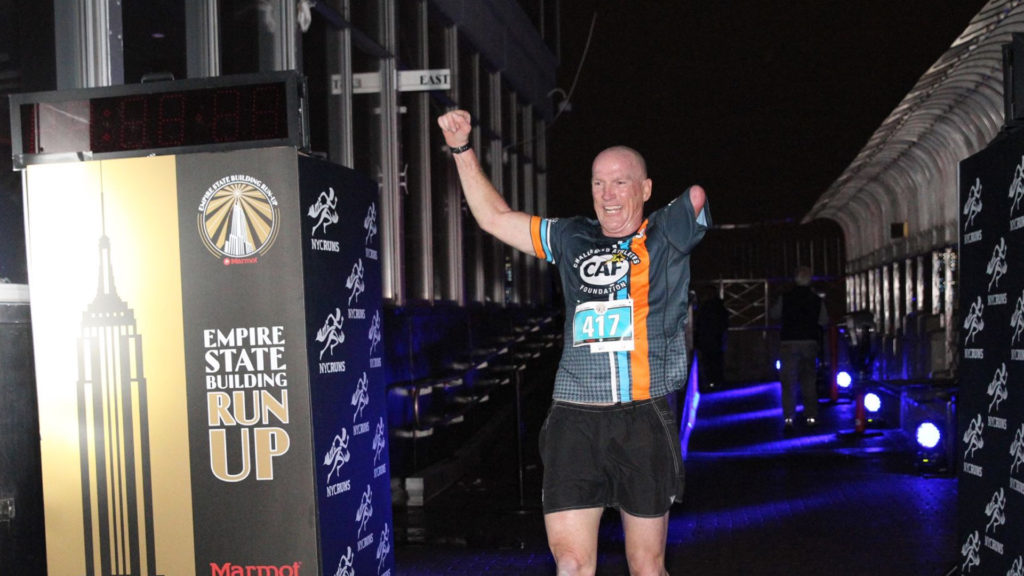 For the 4th straight year, the Challenged Athletes Foundation (CAF) is the Official Charity Partner of the Empire State Building Run-Up Presented by Turkish Airlines, Powered by Challenged Athletes Foundation. Through this partnership, CAF is granted several charity fundraising entries to allow participants access to this iconic race in exchange for a fundraising commitment "" now over $200,000 raised. Additionally, the event invites several challenged athletes to participate granting considerable exposure for the athlete and CAF in New York and beyond.
CAF Athletes Competing
ANGEL GIUFFRIA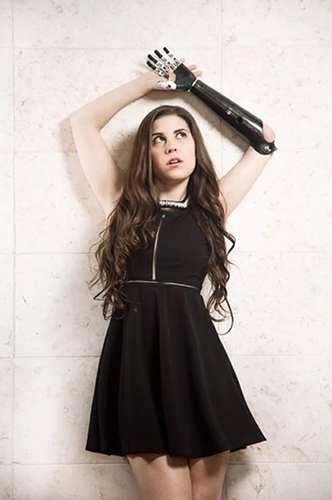 Angel is the youngest American to be fit with a myoelectric arm (muscled controlled) hand at 4 months old. Throughout the years, Angel has learned that confidence in herself is more important than the arm she wears. Angel is an actress who has played roles in The Accountant, The Hunger Games, The White Rabbit Project on Netflix, the New Season of Goliath on Amazon and who seen in the API 2016 Super Bowl commercial.
Physical Challenge :Below Elbow Arm Amputee, Congenital
Sports :Archery, Kickboxing, Yoga, Weight Lifting + Cycling
Location :New Orleans
CAF Grants
2014 | Sports Arm
2018 | Applying for a new bike
TARA BUTCHER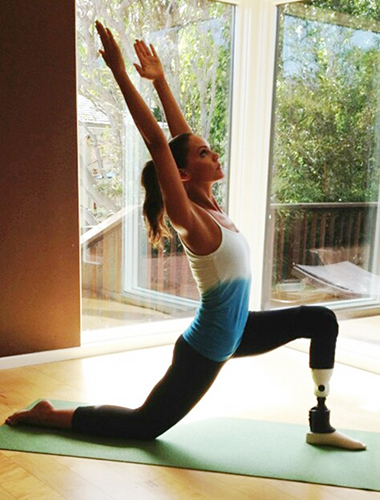 While pulled over on the side of the highway in 2005, Tara was struck by a vehicle driving 72mph. She was catapulted across two lanes but survived despite her neck being nearly severed from the spine, and severe damage to her legs. Tara's left leg was amputated below her knee, and she ultimately recovered. Never considering herself an "athlete" previously, Tara has since competed in marathons and triathlons, and become a dedicated yogi. She has also climbed Mt. Kilimanjaro, and just last year, summited Mt. Whitney. Tara serves as a role model and a mentor to many other amputees in the community, including her brother Brandon, who lost his leg in a construction accident. To learn more about Tara's story, listen to her interview on Babbitville radio
Physical Challenge: Below-Knee Amputee
Sports: Yoga, Triathlon, Mountain Climbing
Location: San Diego
CAF Grants
2010 | Running Foot
2011 | Running & Cycling Training Expense
2017 | Yoga Coaching & Training Expense
BRANDON BUTCHER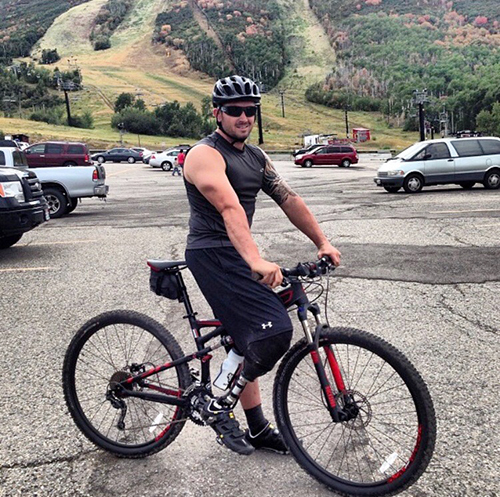 A natural athlete throughout his life, Brandon's passions included football, MMA fighting, triathlon, wake boarding, and golf. In 2012, while performing a routine solar panel installation, Brandon attempted to save his coworker from a fatal fall. In the process, Brandon suffered multiple broken bones and crushed joints in his lower legs. To stop the spread of infection, his right leg was amputated below the knee. The decision was not easy, but seeing his sister, Tara, who had lost a leg due to a trauma accident seven years prior thriving in life, the decision became easier. He has since become more active, enjoying many of his pre-injury sports, and will be running with Tara in the 2018 Empire State Building Run-Up.
Physical Challenge: Below-Knee Amputee
Sport: Wakeboarding, cycling, hiking, golf
Location: Salt Lake City
CAF Grants
2013 | Running Foot
BRANDON HOLIDAY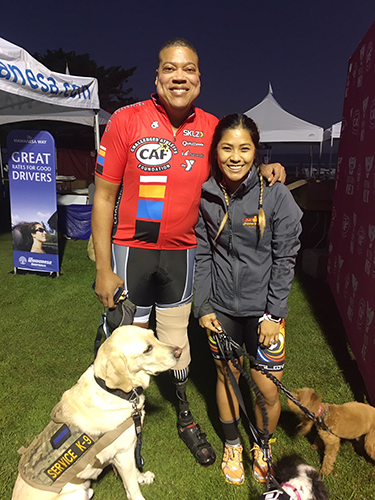 Brandon is a former decorated police officer living with Systemic Lupus Erythematosus (SLE), an autoimmune disease, as well as Addison's, a rare blood clotting condition. Due to complications with his conditions that included 10 heart attacks, doctors were forced to amputate his left leg below the knee in 2006. Just 10 months after his amputation, Brandon attended the Extremity Games with the help of CAF's Operation Rebound program. Brandon fell in love with kayaking, and with CAF's support has successfully paddled his way to five gold medals at the U.S. Sprint Kayak National Championships. Brandon serves as an advocate for athletes with disabilities in the Northeast. Read more on Brandon here.
Physical Challenge: Below Below-Knee Amputee
Sport: Kayaking
Location: Moorsetown, NJ
CAF Grants
2012 | Kayak
2014 | Road Bike
2015 | Kayak competition expense
2016 | Surf Ski
2017 | Training & travel expense
RUDY GARCIA-TOLSON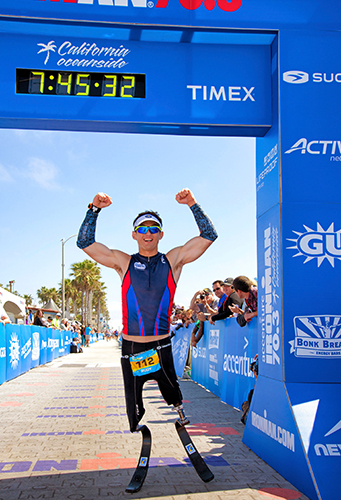 At age five, having already undergone 15 surgeries to correct a rare birth defect, Rudy elected to amputate both legs above the knee "" opting for greater mobility and a more active lifestyle with prosthetics. Rudy quickly immersed himself in swimming, running, and ultimately triathlon. He has since competed and medaled in four Paralympic Games as a swimmer, and also represented Team USA in the 100 and 200-meter Track & Field events. In 2009 in Arizona, Rudy became the first double above-knee amputee to complete a full IRONMAN Triathlon. Rudy has been involved as a spokesperson and mentor for the Challenged Athletes Foundation since he was 8 years old. Meet Rudy here.
Physical Challenge: Double Above-Knee Amputee
Sport: Swimming, Triathlon, Track & Field
Location: Brooklyn
CAF Grants
2005 | Swim Competition Expense
2015 | Travel & Competition Expense